Coronavirus Meal Delivery Options | Stay-at-Home Meals Delivered to You During Covid-19 Pandemic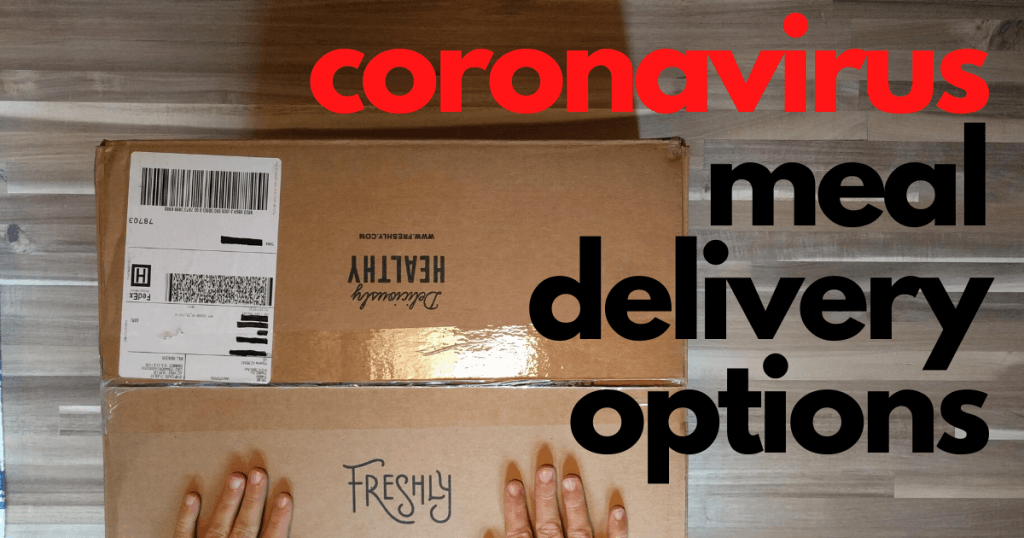 Millions of Americans are staying indoors and avoiding public spaces. Grocery store shelves are being emptied of important items and families are hunkering down to wait out this Covid-19 scare in a safe environment. Based upon your local grocery store's stock levels or your pantry's inventory, fresh wholesome meals might be harder to come by in the coming weeks. Fortunately, there are dozens of meal delivery services that are gearing up to safely prepare orders for this growing demand. At Boxed Mealz, we find, rate, and review meal delivery services to help you find the best service for your diet preferences. Here is a list of our top meal delivery kits and some of the safeguards they're putting in place to protect against Covid-19.
Working From Home?
Does Coronavirus have you working from home in the coming weeks? It can be difficult staying focused and productive with all the distractions of being at home. Make food one less thing to worry about with the best ready to heat-and-eat meal delivery kits. Just browse the menu, choose your meals, and let someone else do the cooking for you. With lunch ready in under three minutes, you can get back to Slacking your coworkers and taking conference calls in your pajamas.
Best #WFH Meal Services: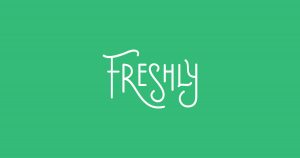 Freshly (www.freshly.com): the perfect healthy alternative for those who usually survive the week on frozen dinners. If you're short on time, despise cooking, or loathe grocery shopping, but crave fresh, nutritious meals made from real, quality food, then Freshly may just be the perfect option for you. Freshly serves up pre-cooked, pre-portioned meals made from all-natural, gluten-free ingredients with no processed sugars. Additionally, each meal is packed with protein and healthy fat to give you the sustained energy supply needed to help you power through your day.
Are restaurant closures disrupting your social plans?
Are COVID-19 restaurant and bar restrictions putting a damper on your social life? Practice safe social distancing by gathering with small groups of close friends and family for dinner in the safety of your own home. "Meal Kit"services like the ones below make it fun and easy to enjoy a gourmet date night or social cooking experience with friends without having to venture out.
Best Meal Plans for Dinner Night At Home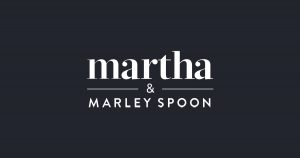 Marley Spoon (marleyspoon.com): Marley Spoon meal delivery offers customers the opportunity to whip amazing meals just like its brand ambassador, America's domestic diva, Martha Stewart. Using seasonal ingredients and Martha's best recipes, this meal delivery service allows you to cook delicious, homemade meals without the fuss of meal planning or grocery shopping. In your weekly box, you'll find pre-portioned ingredients sorted by meal, along with step-by-step instructions for each recipe approved by Martha Stewart herself.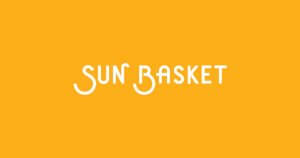 Sun Basket (www.sunbasket.com): Delicious meals made from fresh, USDA-certified organic ingredients responsibly sourced from American farms, fisheries, and ranches. These subscription boxes are ideal for those trying to stick to a specific diet plan. In addition to its original Paleo, Gluten-Free, and Vegetarian dinner recipes, Sun Basket now accommodates the Pescatarian and Mediterranean diets. For the health-conscious eater, this service also offers Carb-Conscious, Lean & Clean (low-calorie, gluten-free, soy-free, and dairy-free meals), and Diabetes-Friendly options. This is one of the best meal kits available for those with tricky dietary restrictions. As a bonus, Sun Basket also serves up breakfast, lunch, and healthy snacking options to make all your food needs a snap.
School closures keeping the kids at home & hungry?
With school closures across the country, parents are scrambling to find childcare and adjust to a new normal. Grocery store shelves nationwide are sitting empty and countless parents are trying to navigate working from home, while still catering to their children's educational needs. If you're one of those hunkering down at home with your kids for the foreseeable future, you might be anxious about balancing everything while keeping the whole family healthy and well-fed. These kid- and family-friendly meal delivery services are ramping up production to keep food on American tables during the COVID-19 pandemic, making your job of parenting-well a whole lot easier.
Best Meal Delivery Options for Kids At Home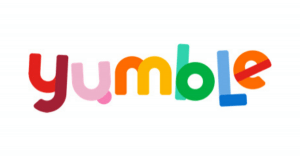 Yumble (yumblekids.com): Yumble's fun, nutritious kids' meals come in a sustainable box, fully cooked and ready to heat in the microwave for 1 minute 30 seconds. All meals are safe to enjoy cold, at room temperature, or warmed up. You and your kids can choose from the weekly menu, or you can go with their pre-curated boxes (like the Picky Eaters box). Meals are delivered for free to your door every week. And adorably, Yumble even includes activities in their boxes—like sticker sheets—to add more ways for the family to connect around mealtime.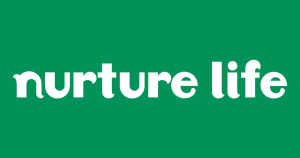 Nurture Life (www.nurturelife.com): Nurture Life offers nutritious, ready-to-enjoy meals for all ages. Instead of a one-size-fits-all approach, this meal delivery company designs meals for each age group that provide the appropriate portions and nutrients for every child's developmental stage. Customers can choose from Baby, Toddler, Kid, and Family Meals delivered weekly to their doorsteps.
The Complete List of All Meal Delivery Services
Here's How The Meal Delivery Businesses Are Responding to Covid-19
NOTE: If you know of any additional updates that we're missing below, feel free to reach out and let our team know.
Freshly Coronavirus Measures
Here is what Freshly is communicating to their customers:
Freshly: Food safety is our top priority, and we take our customers' health and wellness very seriously. Given the recent outbreak, we are taking precautionary measures to reeducate our chefs and kitchen employees on Good Manufacturing Practices via retraining sessions. In addition, all employees suffering from known, infectious diseases must be symptom free for 14 days to return to our kitchen.
Sun Basket Coronavirus Measures
Here is what Sun Basket is communicating to their customers:
From Sun Basket's CEO: I am reaching out to our community surrounding the outbreak of #COVID-19, coronavirus. As each day progresses with new developments, I want to personally assure you of Sun Basket's dedication to the safety, health, and wellbeing of our employees.
Home Chef Covid-19 Measures
Here is what Home Chef is communicating to their customers:
Food safety is core to everything we do, so we are confident in our ability to keep our customers safe. We have rigorous supplier approval and quality assurance programs to ensure ingredient quality and safety. Additionally, we work with some of the most reputable food suppliers in the country and often source locally.
We are committed to Good Manufacturing Practices in all of our facilities, which includes regular and frequent cleaning and sanitizing of our facilities and equipment, requiring employees to wash hands regularly and wear gloves, and requiring employees to stay home when sick. In response to current events, we are increasing sanitation frequency in our offices and production facilities and are encouraging employees to use CDC best practices in and outside of work. 
BistroMD
Here is what BistroMD is communicating to their customers:
BistroMD is committed to the highest standards for food quality and safety. We recognize the trust that our customers place in us, and we have procedures in place to ensure safe food handling, production and delivery. Specifically, each of our kitchens is USDA certified and follows HACCP procedures designed to eliminate biologic or chemical contamination. Additionally, all of our meals are fully cooked and are frozen immediately after preparation and arrive to your door in frozen condition. This unbroken chain of sterile production and delivery ensures that the product you receive is safe to eat.
Daily Harvest Coronavirus Measures
Here is what Daily Harvest communicated to their customers:
In light of the grocery-store-lines-around-the-block in our hometown of New York City, and around the country, we wanted to share our plan for continuing to deliver your Daily Harvest. We, first and foremost, are thinking about you. We have doubled up on our inventory so you can have what you need in your freezer during this unprecedented time of uncertainty. While there may be disruptions we cannot control down the line, we are confident we are working through as many scenarios as we can imagine to ensure that you'll get your nourishing food when you need it most.
And, because we are sure you have this question in the back of your head, here is a little more on our food safety practices: Daily Harvest has always had strict procedures in our production kitchens, which include strict health and hygiene programs. The World Health Organization, Food and Drug Administration, and Centers for Disease Control have confirmed that there is no known risk to food safety in any ingredient supply chain and that applies to us, too.
HelloFresh Coronavirus Measures
Here is what HelloFresh is communicating to their customers:
From Dominik Richter (CEO) during a conference call: The coronavirus outbreak will not pose a major obstacle to the company's performance in 2020 thanks to its diversified pool of suppliers as well as a lack of exposure to Asia or other risk areas.
Green Chef Coronavirus Measures
Here is what Green Chef is communicating to their customers:
Our teams are taking the necessary precautions to maintain the quality and safety of our product and the wellbeing of our customers. We're monitoring the situation very closely and taking direction form health authorities.
Veestro Coronavirus Measures
Here is what Veestro is communicating to their customers:
First, we are producing a surplus of meals to insure you will be able to receive the healthy meals you need when you need them.  In addition, the Food and Drug Administration (FDA) recently announced that there have been no reports that suggest COVID-19 can be transmitted through food or food packaging. In general, because of poor survivability of coronaviruses on surfaces, there is likely very low risk of spread from food products or packaging that are shipped over a period of days or weeks at ambient, refrigerated, or frozen temperatures. This information was recently shared by the American Frozen Food Institute. 
The health and well-being of our customers and employees is of utmost importance to us; as such, in addition to all the food safety procedures we have always had in place, we wanted to share how we are increasing our actions to keep Veestro safe for everyone:
We have a preparedness plan set in place at our facilities.
We are checking all daily updates from the CDC and updating our processes accordingly.
We are continuously educating our workers on all food safety measures.  
We are taking body temperature of all workers prior to their shifts as well as all persons entering our facilities. 
We are conducting heavy environmental cleaning and sanitizing of all work surfaces and other areas constantly.
We are requiring all workers who are sick or have a temperature higher than 99.4 to stay home (as per the CDC).
We have added extra hand-washing and hand-sanitizing stations throughout our facilities.
Please also note that FEDEX has sent out an alert to expect delays due to the current COVID-19 situation.We will continue to monitor this fluid situation and will continue making adjustments to our safety practices as recommended by the CDC.