Blue Apron
Fresh Ingredients, Original Recipes, Delivered to You
For as low as $8.74 a serving, you can receive everything you need to cook a delicious dinner, without the stress of going to your local supermarket. Blue Apron prides itself on delivering fresh pre-portioned ingredients to your doorstep, along with simple-to-follow, tested recipes that make being a chef look easy! Choose from the 2-serving plan, with 3 recipes a week, or the 4-serving family-style plan, with 2 or 4 recipes a week. The week prior to delivery, you can select your recipes from Blue Apron's weekly menu, which accommodates some dietary preferences.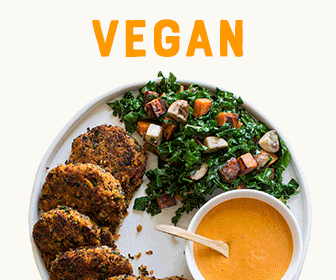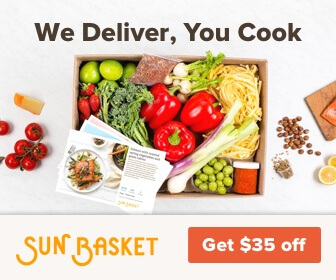 Featured Advertiser
Blue Apron FAQ:
How much does Blue Apron cost?
The 2-Person Plan is $9.99 per serving and contains 3 recipes for two people (6 total servings). The Family Plan is $8.74 per serving and contains either 2 or 4 recipes for four people (8 or 16 total servings).
| Plan | Pricing |
| --- | --- |
| 2 Person Plan | $9.99 per serving |
| 2 Meal Family Plan | $8.74 per serving |
| 4 Meal Family Plan | $8.74 per serving |
How many calories are in the typical Blue Apron meal?
The typical Blue Apron meal has between 500-800 calories.
How long does it take to cook a Blue Apron meal?
The typical Blue Apron meal takes approximately 45 minutes to cook.
When are Blue Apron meals delivered?
Delivery dates and times vary by zip code.
How much does shipping cost?
Shipping with Blue Apron is free.
Are there places where Blue Apron doesn't ship?
Blue Apron ships to the continguous U.S., but does not currently offer delivery in Hawaii or Alaska.
How do you skip a week of Blue Apron meals?
You can skip a week of deliveries by logging into your Blue Apron account.
Log into your account
Navigate to view your upcoming deliveries
Manage the delivery you want to skip
Click "Skip" and then confirm
How do you cancel Blue Apron?
Send an email to cancellations@blueapron.com
Sponsored Promotion