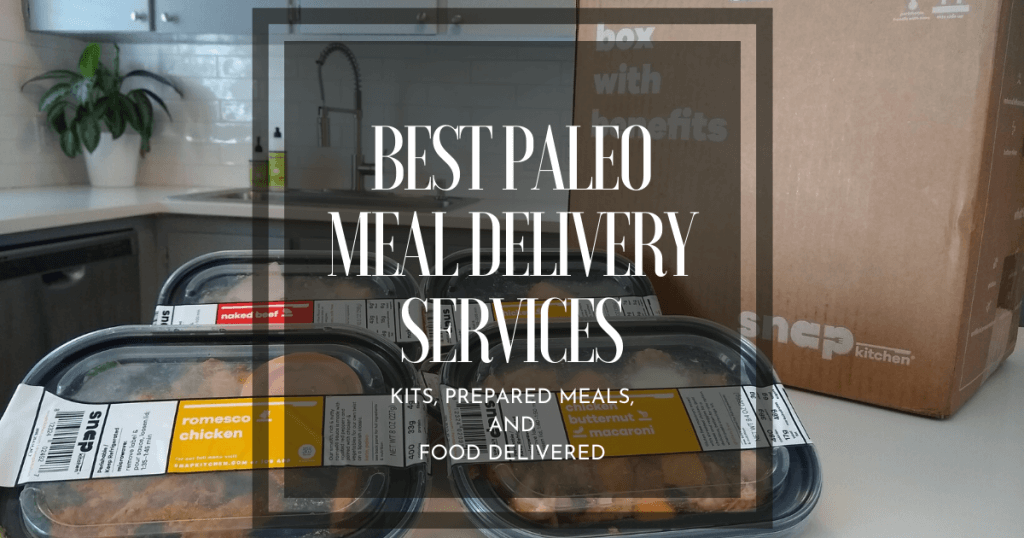 Best Paleo Meal Delivery Services
| | | | |
| --- | --- | --- | --- |
| Service | Type | Starting Price | Summary |
| Green Chef | Meal Kit | $ 9.99/serving | With the 2-person plan, get three dinners for two people per box; with the 4-person plan, get two dinners for four people per box. |
| Sun Basket | Meal Kit | $ 10.99/serving | Choose a plan with 2, 3, or 4 dinners per week and 2 or 4 servings per meal. |
| Snap Kitchen | Prepared | $ 9.58/meal | Choose a plan with 6 or 12 meals per week. |
| Trifecta | Prepared | $ 10.29/meal | Choose a 5- or 7-day plan, with your choice of between 1 and 4 meals per day. |
| Fresh N' Lean | Prepared | $ 9.33/meal | Choose a 5- or 7-day plan with your choice of 1, 2, or 3 meals per day. |
| Factor 75 | Prepared | $ 11.00/meal | Choose 4, 6, 8, 12, or 18 meals per week, then customize your box with desired breakfast, lunch, and dinner entrees. |
| Pete's Paleo | Prepared | $ 9.90/meal | Choose a 5, 10, or 14 meal plan (ideal for 1–2 people) or opt for the Family Plan (5 meals, four servings each). You can also order the Vegetarian Plan (10 meals) or select a minimum of 5 meals from the keto-friendly "Eat What You Love!" frozen meal menu. These bundles are also available: "New You" 4-week plan with meals 3 or 5 days per week; "Pete's Paleo Lite" with seven meals; and "21-Day Sugar Detox". |
| Splendid Spoon | Frozen | $ 9.00/meal | Choose the breakfast + lunch plan (5 smoothies + 5 bowls), lunch-only plan (5 bowls), or the breakfast + lunch + reset plan (5 smoothies + 5 bowls + 1 full-day reset). |
| Revive Superfoods | Frozen | $ 4.99/meal | Choose a weekly subscription with 9, 12, or 24 cups per box or a monthly subscription with 12 or 24 cups per box. |
| Beetnik | Frozen | $7.04/meal | Order any of Beetnik's products a la carte or purchase a value pack; no subscription required. |
| Paleo On the Go | Frozen | $9.75/entree | Order food a la carte or in a bundle or subscribe and save 5%. |
| Crowd Cow | Meat Subscription | $ 99.00/box | Create a custom subscription box or order the Steak Lovers or Wagyu Beef box. |
| Porter Road | Meat Subscription | $ 70.00/box | Sign up for one of five subscription boxes, with delivery every two, four, or eight weeks. |
| Paleo Pax | Snacks | $49/box | Monthly box includes between 18-20 paleo-friendly snacks. |
| Paleo by Maileo | Snacks | $37/box | Buy a one-time box or sign up for a monthly subscription; pre-pay for three or six months and save. |
| Simply AIP | Snacks | $34.08/box | Sign-up for an auto-renewing month-to-month plan or save with a pre-paid subscription for three, six, or twelve months. |
What is the Paleo Diet?
Paleo is short for paleolithic – the era before agriculture when our earliest ancestors hunted, fished, and gathered plants for food. Paleolithic hunter-gatherers worked hard to access a variety of wild natural foods. The 21st-century paleolithic diet focuses on eating the same types of foods our Stone Age ancestors consumed, but luckily we don't have to scavenge for berries or hunt down a mastodon as they did.
Many leading nutritionists believe that rising cases of obesity, diabetes, and heart disease are attributable to a processed foods diet. The paleo diet of natural, unprocessed, clean, whole foods appeals to many people because they feel it can prevent disease and offer a healthier lifestyle.
What to Eat on a Paleo Diet?
Whole clean foods with zero processing are the name of the game. The foundation of any paleo diet should be bushels of fresh vegetables, but you'll also eat meat, fish and seafood, free-range eggs, fruits, seeds, nuts, herbs, spices, and healthy fats and oils like extra virgin olive oil and coconut oil. Most paleo followers won't eat sugar, artificial sweeteners, grains, corn, legumes, vegetable oils, trans fats, margarine, most dairy products, or processed foods.
However, a modified paleo diet has evolved into a slightly different version of the original. On this diet, followers will eat gluten-free grains like rice or amaranth; grass-fed butter; red wine; 70% or higher cocoa dark chocolate; tea, and coffee – just no pumpkin spiced lattes!
Paleo tip: If you're just starting a paleo diet, clear your pantry and fridge of processed and unhealthy foods that may seduce you as you're adjusting to the change. It's a good idea to always keep some paleo snacks in your pantry, car, and desk drawer – and especially when traveling – so when hunger strikes, you won't be tempted to eat something processed.
Paleo Meal Kits
Our hunter-gatherer ancestors had to work hard to source their food. Hunting parties headed out for fresh meat, and groups regularly foraged and scouted for wild plants, fruits, nuts, and berries. Imagine their shock if they woke up one morning to see a chilled box of fresh meats, veggies, and fruits waiting on the doormat of their cave opening—no more stressing about how to chase down a wooly mammoth!
Today, we don't need to stress over meal planning and shopping. You can have the finest paleo ingredients, pre-measured and ready to cook in about 30 minutes or less, delivered on your schedule. A paleo food delivery service will do all the hunting and gathering, then ship fresh veggies and fruits, clean pasture-raised meats, freshly caught wild-seafood, and whatever else you specify straight to the doormat of your cave. An added 21st-century benefit? Subscribing to a paleo meal delivery service means far less food waste and a lower carbon footprint.
Green Chef
The Green Chef paleo meal plan is carefully designed with high-quality proteins and is free of gluten, grain, dairy, and soy. Every meal kit comes with prepped and pre-measured organic ingredients, plus step-by-step recipe instructions accompanied by photos to make cooking easy and eating delicious.
Choose if you want your paleo plan to feed two people or a family of four. Although your subscription automatically renews each week, you can instead modify the delivery schedule to receive orders every 2 or 4 weeks. Plus, it's no problem if you want to change, pause, or cancel your subscription. Simply click on the paleo plan to see current meals and past recipes. Some of Green Chef's tantalizing recipes, inspired by global cuisines, include Lemon-Herb Pork Tenderloin and Shaved Steak & Mushroom Bulgogi.
Meal Plan Summary: With the 2-person plan, get three dinners for two people per box; with the 4-person plan, get two dinners for four people per box.
Price: Starting at $9.99 per serving (for the plant-powered plan).
Delivery Area: Green Chef delivers everywhere in the contiguous U.S., except for parts of Louisiana.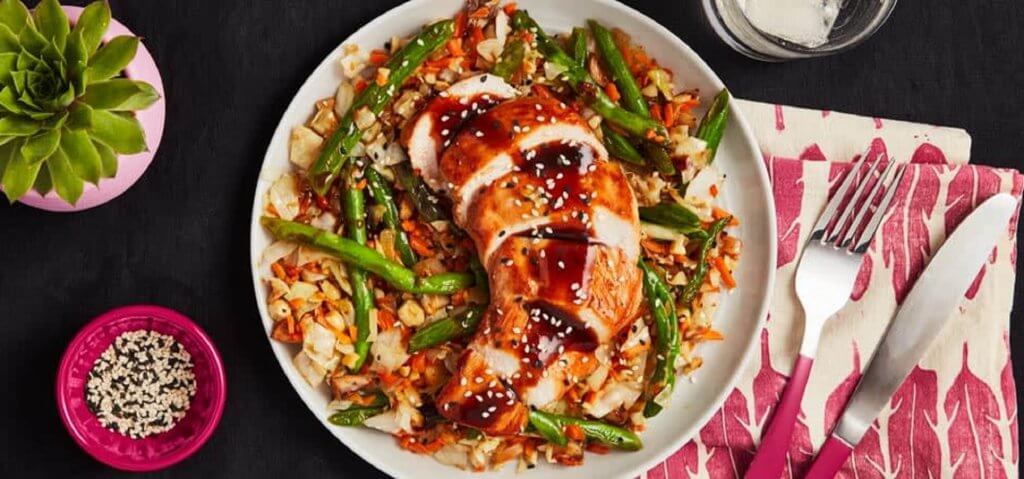 Sun Basket
Certified as a USDA Certified Handler, Sun Basket offers a custom paleo plan that enables you to select your proteins and specify your dairy, gluten, and soy preferences. Start by deciding whether you want dinners for two or four people, either 2, 3, or 4 times a week, then add breakfast, lunch, or healthy paleo snacks to your order.
It's easy to see the paleo meals – either select the paleo plan when you sign up or 'On the Menu' page, click the paleo option next to 'Sort Dinners.' If someone in your family is eating another diet type such as gluten-free, you can mix and match recipes to make everyone happy. A few of Sun Basket's yummy paleo recipes include Sausage-Broccoli Frittata with Green Salad and Balinese Chicken Stir-Fry. You can skip, modify, or cancel your subscription at any time.
Meal Plan Summary: Choose a plan with 2, 3, or 4 dinners per week and 2 or 4 servings per meal.
Price: Starting at $10.99 per serving.
Delivery Area: Sun Basket delivers everywhere in the contiguous U.S., except for parts of Montana, North Dakota, and New Mexico.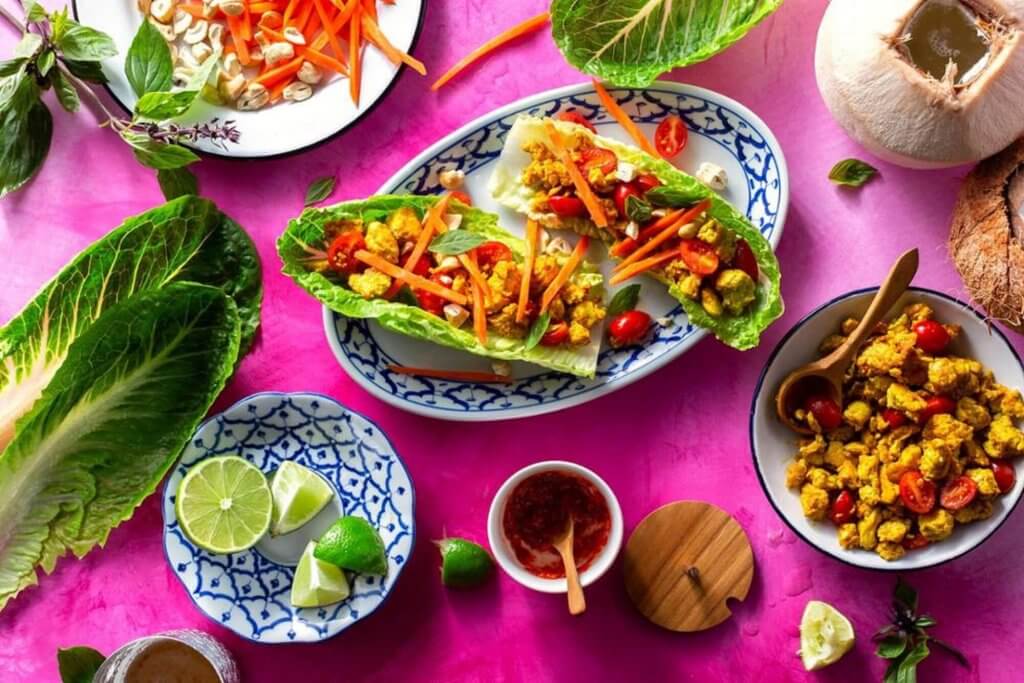 Premade and Prepared Paleo Meals
You may wonder, "If a paleo diet means no processed food – aren't premade paleo meals processed?" Not from the companies we've outlined here. These paleo-friendly prepared meal services commit to following paleo guidelines by cooking paleo-approved recipes using high-quality, whole-food ingredients.
Eating any type of specialized diet requires planning. A benefit to paleo is that you're not keeping track of calories or carbs, but you still have to meal plan, shop, prep, cook, and clean up. A paleo prepared meal delivery service frees you from all those time-consuming steps. Delicious meals arrive fresh and ready to reheat and eat. And if you crave bread, dairy, or other paleo no-no foods, some paleo meal delivery service nutritionists and chefs are super skilled at creating scrumptious treats to satisfy. You might find paleo bread made with almond flour or desserts made with chocolate and coconut cream on the menu. With the below services, you can enjoy a wide array of meals and creative delights crafted by professional paleo chefs.
Snap Kitchen
It truly is a snap to eat delicious paleo premade meals when you subscribe to Snap Kitchen. Start by selecting paleo from their various plans, choose how many meals (6 or 12) you want per week, add other favorites like lunch or breakfast, small bites, sides, and snacks – then snap – get made-to-order meals delivered to your door.
Snap Kitchen's paleo plan has no grains, no legumes, no dairy, or soy. Some of their delicious meals include Grass-fed Beed Lasagna, Chicken Piccata, and Banana Pancakes. Pancakes!?! Yep, delicious comfort food pancakes made with cage-free eggs, almond meal, and banana with a side of almond butter and pure maple syrup. Snap Kitchen chefs are resourceful and know how to create the tastes you want. Easily manage your subscription on the website or through the iOS app.
Meal Plan Summary: Choose a plan with 6 or 12 meals per week.
Price: Starting at $9.58 per meal.
Delivery Area: Snap Kitchen currently delivers to 38 states, including Alabama, Arkansas, Connecticut, Delaware, Florida, Georgia, Illinois, Indiana, Kansas, Kentucky, Louisiana, Main, Maryland, Massachusetts, Michigan, Mississippi, Missouri, New Hampshire, New Jersey, New York, North Caroline, Ohio, Oklahoma, Pennsylvania, Rhode Island, South Carolina, Tennessee, Texas, Vermont, Virginia, and West Virginia. They also deliver to parts of Arizona, Colorado, Iowa, Nebraska, New Mexico, Wisconsin, and Wyoming.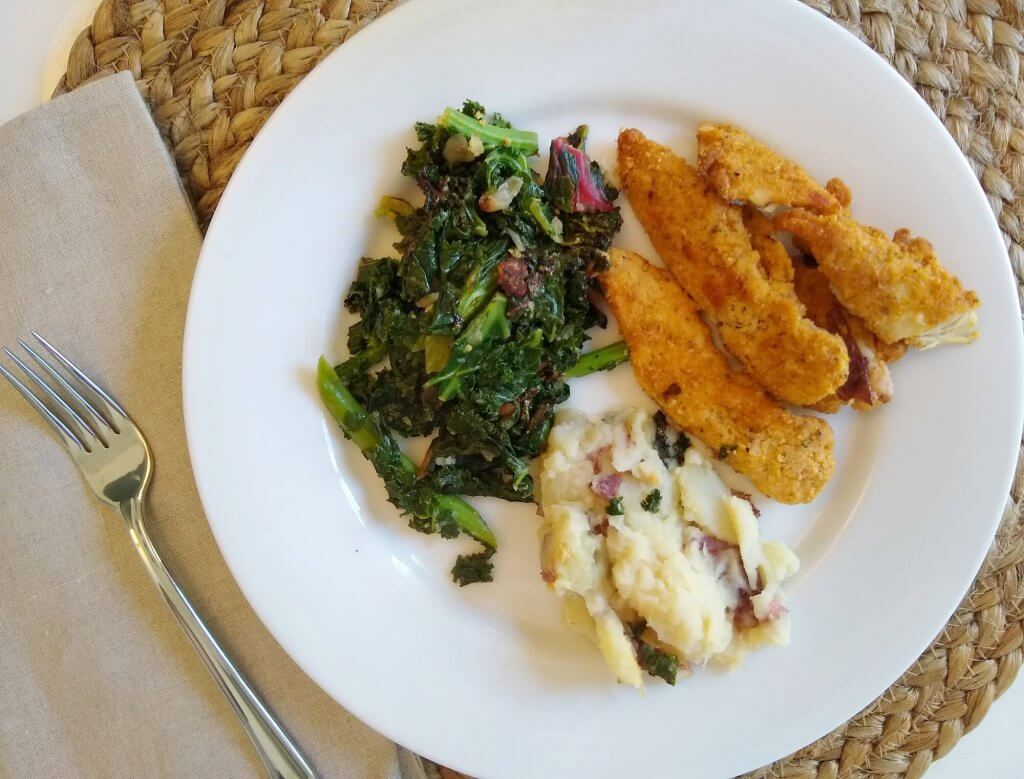 Trifecta
To find Trifecta's paleo plan, click on 'Meals' in the top navigation bar, then click 'Paleo.' This button will take you to the Paleo Meal Delivery page, where you can select from 5 or 7 days worth of meals that include breakfast, lunch, dinner, and an optional fourth meal. You can also add a la carte paleo options to your order, such as a variety of veggies or proteins like Alaskan cod fillet, elk, venison, or bison. Meats are grass-fed and meet level 5 animal welfare standards. All fish are wild-caught.
Trifecta's paleo meals are free of dairy, soy, and gluten. You can also select dietary preferences – maybe you don't want white fish, or perhaps you avoid nuts. All meals are made from scratch using USDA Certified Organic ingredients. Trifecta meals are never frozen, and shipping is free nationwide.
Meal Plan Summary: Choose a 5- or 7-day plan, with your choice of between 1 and 4 meals per day.
Price: Starting at $10.29 per serving (for the vegan and vegetarian plans).
Delivery Area: Trifecta delivers to all 50 states.
Promo Code: No discount offers currently available.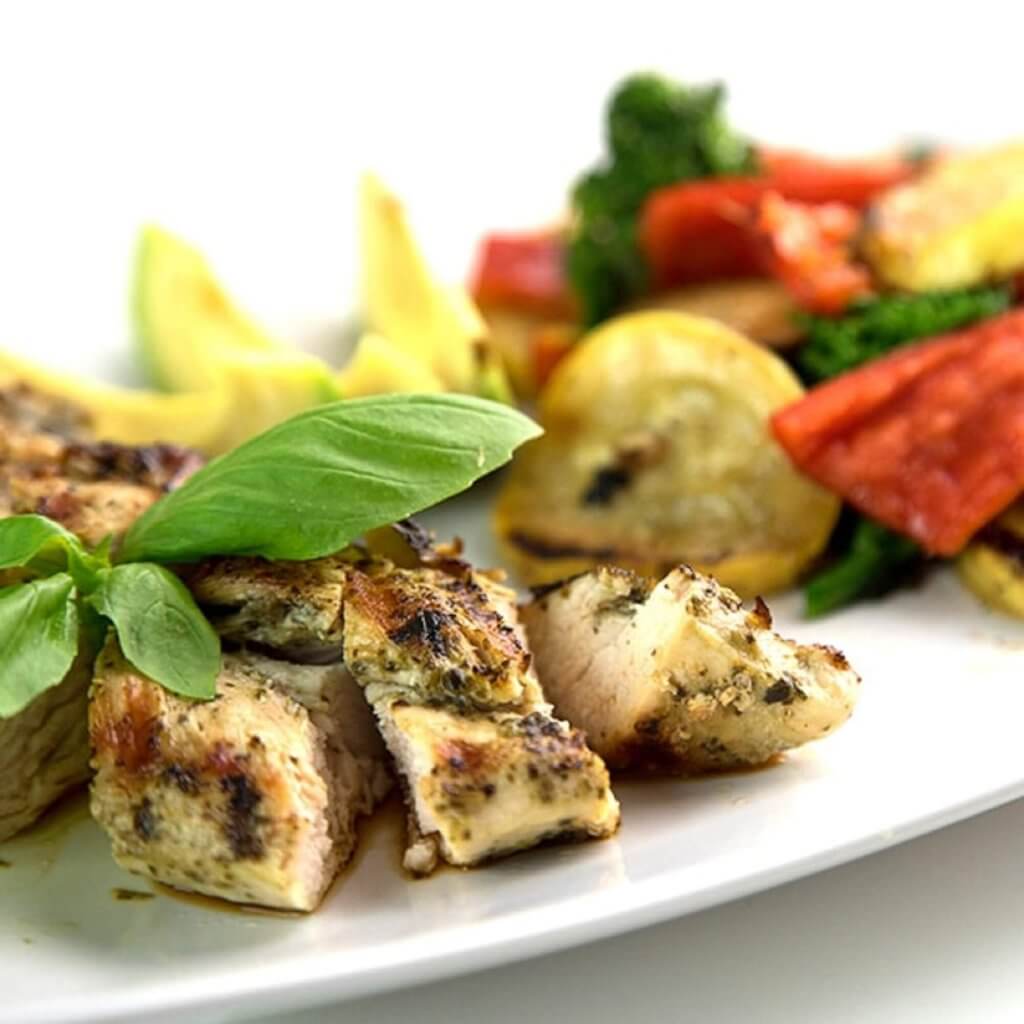 Fresh N' Lean
See Fresh N' Lean reviews here
To see Fresh N' Lean's Paleo Plan, click 'Meal Plans' on the navigation bar then scroll down. To view specific paleo meals, click 'Menu' in the navigation bar. You can select to receive meals either 5 or 7 days per week, with a choice of breakfast, lunch, dinner, and snacks.
Fresh N' Lean gives you the option to exclude up to three ingredients from any meal, and you can also specify allergies, from dairy to soy. All ingredients are organic, and beef is grass-fed and free of antibiotics and hormones. The average paleo meal contains just 21% carbs, so this plan is perfect for low carb eaters too! Some paleo entrees include Cage-Free Chicken Thigh with Brussels Sprouts and Confit Garlic Sustainable Shrimp with Potato. Breakfasts include options like Chicken Scramble with Spinach and Mushroom or Kale Bell Pepper Frittata. Menus change weekly, and you can pause, skip, or cancel your subscription at any time.
Meal Plan Summary: Choose a 5- or 7-day plan with your choice of 1, 2, or 3 meals per day.
Price: Starting at $7.93 per serving (for the vegan standard plan).
Delivery Area: Fresh N' Lean delivers nationwide!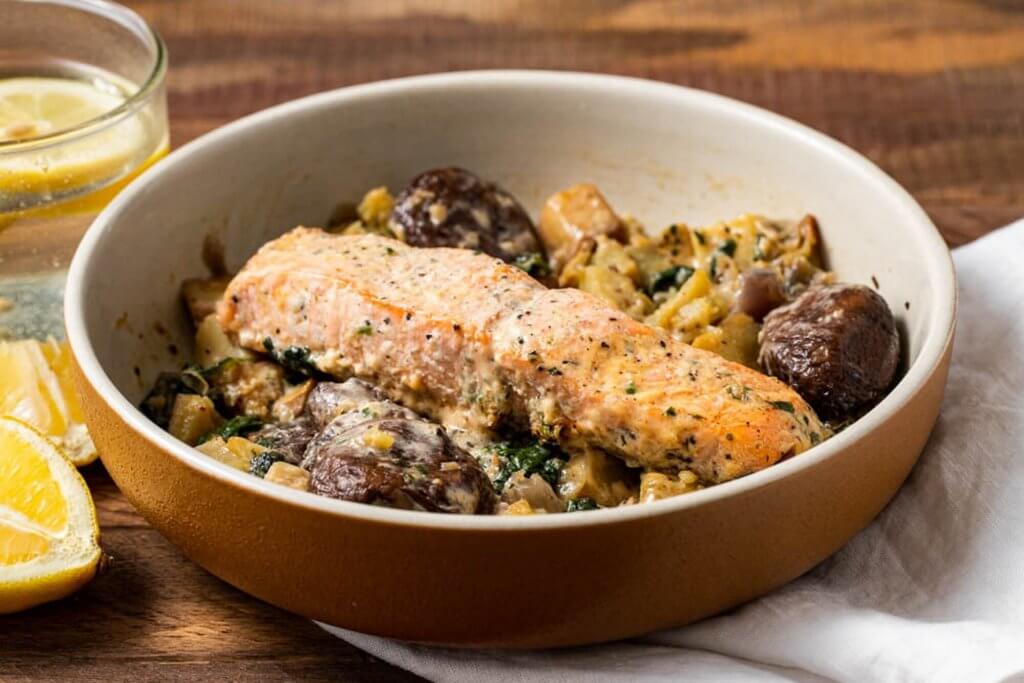 Factor 75
Find the Factor 75 Paleo Plan by clicking 'Nutrition' on the main page navigation bar. Scroll down to 'Eating a Paleo Diet' at the bottom of the page. Here, Factor 75 explains that its 'paleo' meals include more substantial portions of meat and vegetables, using free-range, grass-fed proteins, organic produce, and ghee. Additionally, these high-fiber meals contain no grain, soy, or chemicals and have zero added refined sugar. You can also check out the current menu and find appropriate meals tagged with the paleo icon.
Some Factor paleo favorites are Turkey Ragu Butternut Lasagna, BBQ Pork Tenderloin, and the Paleo Burger. You'll have a choice of having 4, 6, 8, 12, or 18 meals delivered to your doorstep weekly, and it's easy to change or cancel your plan at any time.
Meal Plan Summary: Choose 4, 6, 8, 12, or 18 meals per week, then customize your box with desired breakfast, lunch, and dinner entrees.
Price: Starting at $11.00 per meal.
Delivery Area: Factor delivers everywhere in the contiguous U.S.
Promo Code: No discount offers currently available.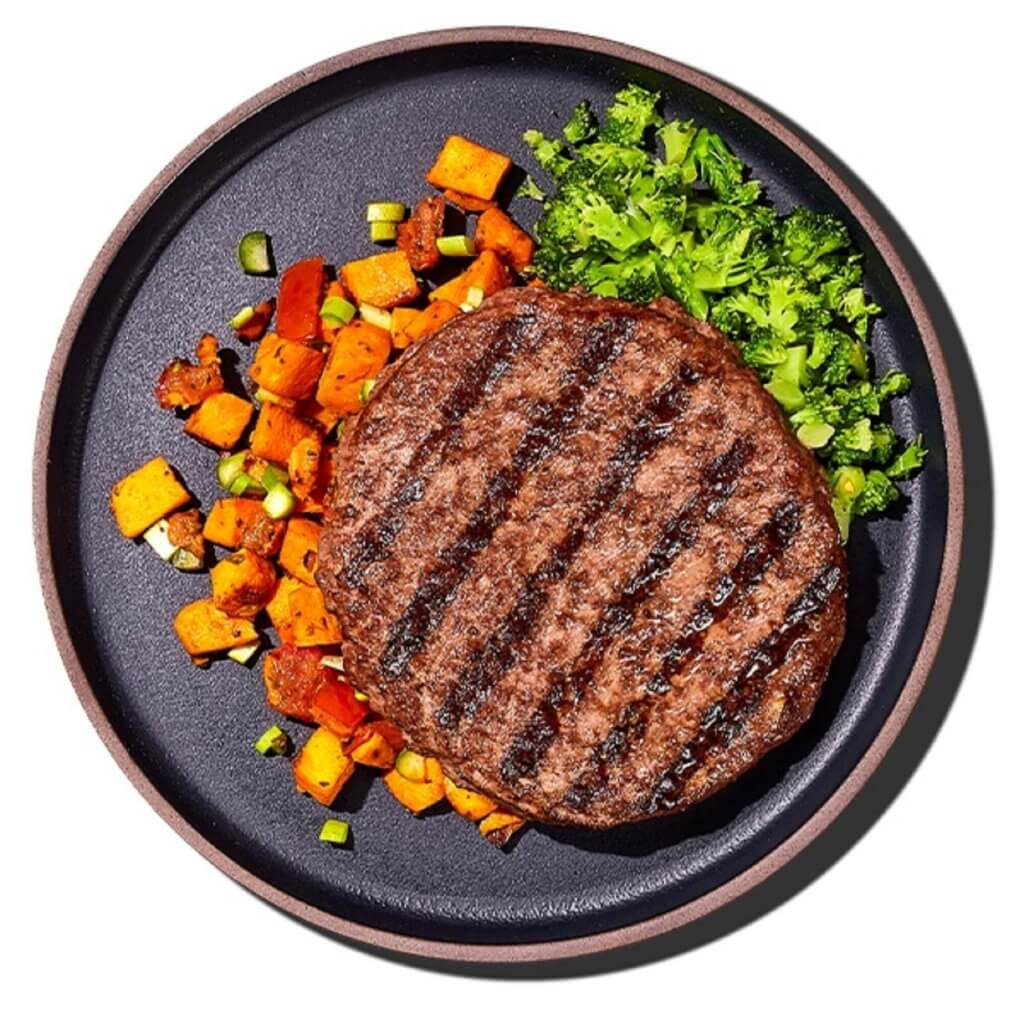 Pete's Paleo
With a focus on fresh paleo-only meals, Pete's Paleo menus change weekly and seasonally, so you're always getting tasty new recipes to enjoy. Menus depend on what farmers grow and harvest, providing you with a real farm-to-fork experience. You can select delivery of 5, 10, or 14 meals per week or every other week, or Pete's offers a Family Plan of 5 meals with four servings each.
Meals are free of gluten, dairy, and soy. Some popular dishes include Carnitas with Pico de Gallo and Spicy Carrots, Adobada Chicken with Cilantro Cauliflower Rice and Roasted Yam Wedges, and Shallot Mushroom Braised Beef with Spinach and Chili Dusted Sweet Potatoes. Order by Monday and receive your meals by Saturday. You can change, pause, skip, or cancel anytime.
Meal Plan Summary: Choose a 5, 10, or 14 meal plan (ideal for 1–2 people) or opt for the Family Plan (5 meals, four servings each). You can also order the Vegetarian Plan (10 meals) or select a minimum of 5 meals from the keto-friendly "Eat What You Love!" frozen meal menu. These bundles are also available: "New You" 4-week plan with meals 3 or 5 days per week; "Pete's Paleo Lite" with seven meals; and "21-Day Sugar Detox".
Price: Starting at $9.90 per serving (for "Eat What You Love!" Chef's Choice bundle of 10).
Delivery Area: Pete's Paleo delivers nationwide, including Alaska and Hawaii!
Promo Code: No discount offers currently available.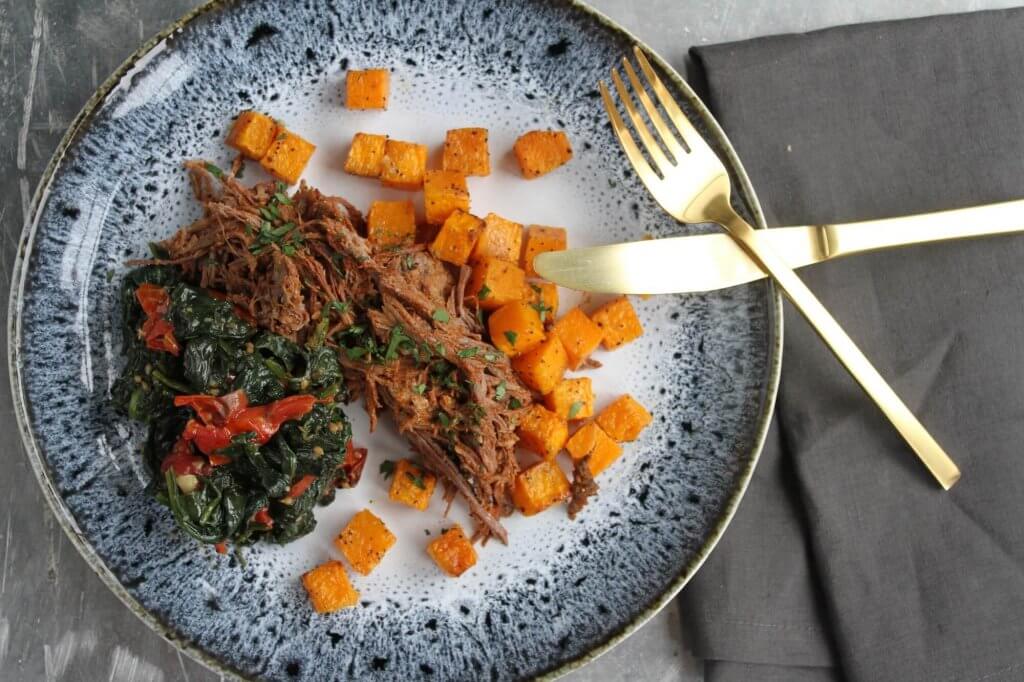 Paleo Frozen Meals
Work, family, friends, meetings, emergencies . . . when your life gets hectic, your paleo lifestyle can end up on the back burner. But maintaining your paleo diet is easy when you keep a variety of chef-crafted frozen paleo meals in your freezer. You can reheat these meals in just a few minutes, making them a real lifesaver.
If you already know how handy frozen paleo meals are, maybe you hope just to add a few to your shopping cart next time you're at the grocery store. But not every grocery store carries the high-quality paleo frozen dinners that meet your standards. You typically have to search for these at health food and specialty food stores. Skip the search and set up a subscription with the frozen paleo meal companies we feature. These services use only high-quality proteins, natural produce, and healthy fats to create meals that far surpass traditional frozen dinners.
Splendid Spoon
See Splendid Spoon reviews here
Splendid Spoon offers four lunch bowls and three light soups that are Whole30 compatible. So if you're looking for paleo meals without sweeteners like honey or maple syrup, these flash-frozen, ready-to-eat bowls and soups are perfect.
You'll want to select the Lunch Plan with five bowls delivered weekly. The other two meal plans include non-paleo, ready-to-drink smoothies (note, these may meet your paleo requirements if you are okay eating pea protein). Since some of the dishes build around a grain or legume like rice, quinoa, or black beans, select from the Whole30 bowls: Butternut Squash Ratatouille, Cumin Sweet Potato, Zucchini Puttanesca, and Cauliflower Tikka. Whole30 light soups include Butternut Turmeric Soup, Parsnip Apple Puree, and Fennel Consommé. Set up your subscription for weekly delivery, then if you need to change or cancel, no problem. Shipping is fast and free.
Meal Plan Summary: Choose the breakfast + lunch plan (5 smoothies + 5 bowls), lunch-only plan (5 bowls), or the breakfast + lunch + reset plan (5 smoothies + 5 bowls + 1 full-day reset).
Price: Starting at $9.00 per meal for the breakfast + lunch + reset plan.
Delivery Area: Splendid Spoon delivers everywhere in the contiguous U.S.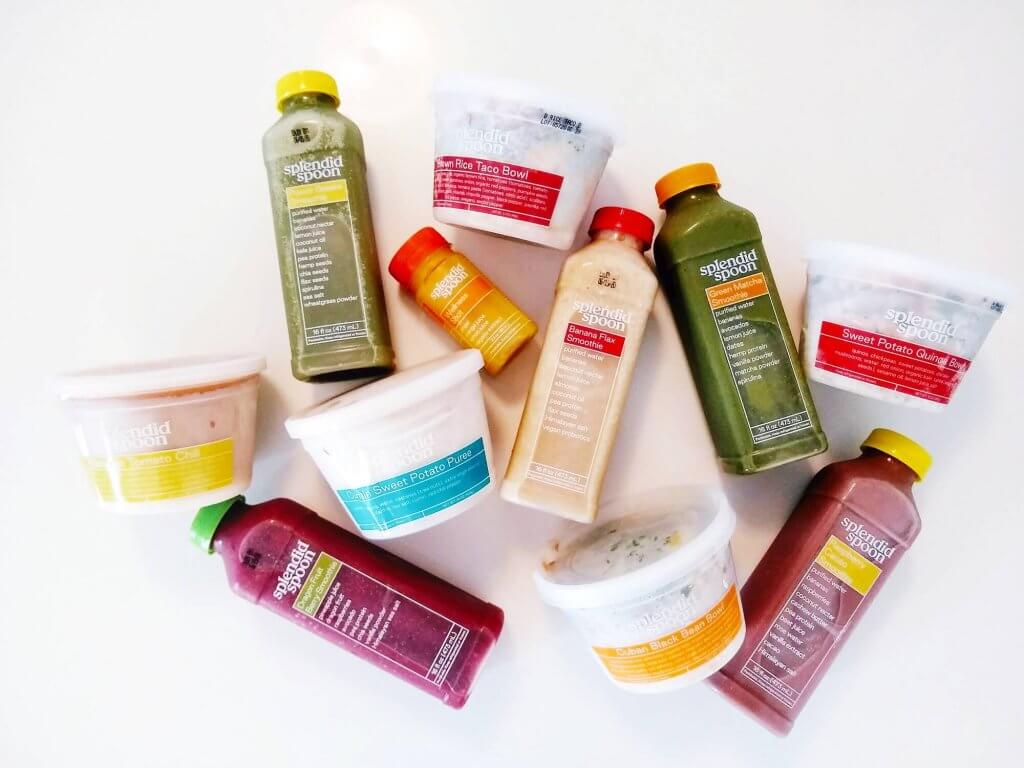 Revive Superfoods
See Revive Superfoods reviews here
Revive Superfoods offers paleo-friendly smoothies, acai bowls, and supermeals. All of its products contain frozen, whole ingredients that are 100% dairy-free.
You can choose a weekly plan with 9, 12, or 24 cups, a monthly plan with 12 or 24 cups, or build your own box. You can even select your preferred delivery day. Customers love options like the super creamy Morning Mocha Smoothie with banana, toasted coconut, coffee, cauliflower, chocolate flavoring, avocado, cocoa, Himalayan sea salt, cinnamon, coconut oil, and pea protein. Note the pea protein ­– it may not meet your paleo requirements, depending on how stringent they are. If you need to cancel or want to pause your order, simply do so before your scheduled billing date.
Meal Plan Summary: Choose a weekly subscription with 9, 12, or 24 cups per box or a monthly subscription with 12 or 24 cups per box.
Price: Starting at $4.99 per serving for the 24-cup box.
Delivery Area: Revive Superfoods delivers across most of Canada and the contiguous U.S. Check deliverability to your zip code at check out or contact customer service at hello@revivesuperfoods.com.
Promo Code: Get 50% off your first order with code SUPER50.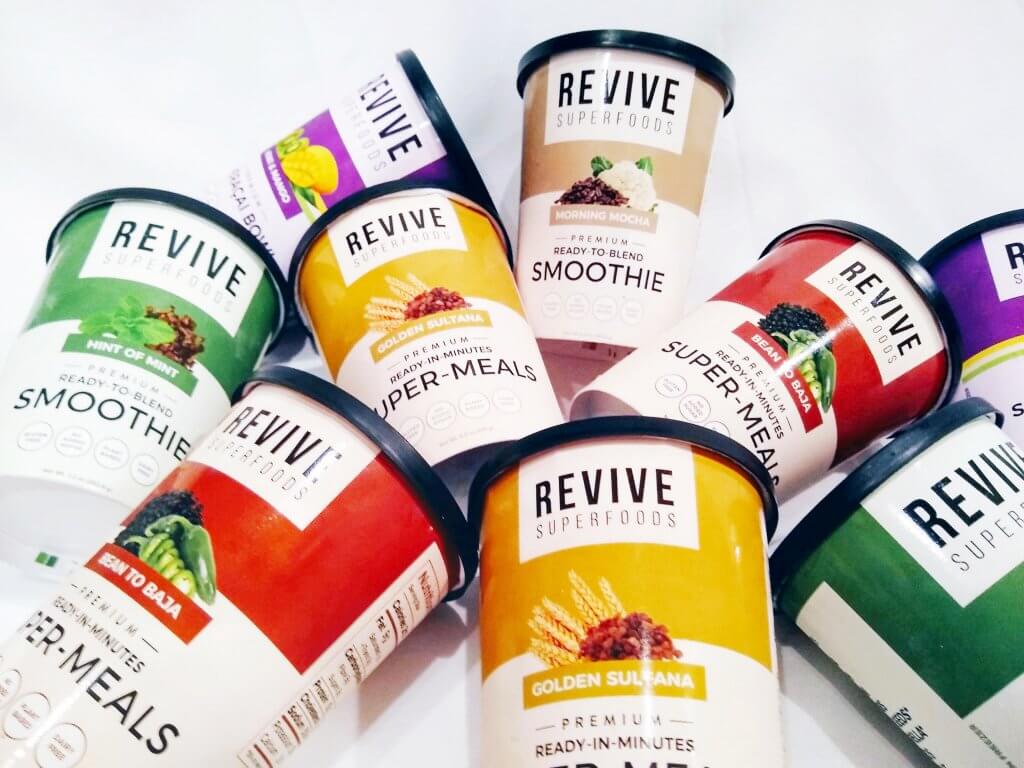 Beetnik
Beetnik offers its high quality, delicious certified-paleo and certified-organic frozen products a la carte, no subscription necessary. In addition to paleo frozen meals, this company has offerings like paleo Chicken Tortilla Soup and Beef or Chicken Meatballs in a resealable pouch.
Some of their tasty, packed with flavor meals include Chicken Chili Verde, Fire Roasted Pepper Steak, and Lemongrass Chicken. Heating a frozen Beetnik paleo meal is as easy as pulling up a corner of the covering film and microwaving on high for three and a half minutes. To purchase online delivery service, click on a meal. The subsequent page will provide nutrition facts and give you the option to 'buy online.'
Meal Plan Summary: Order any of Beetnik's products a la carte or purchase a value pack; no subscription required.
Price: Starting at $7.04 per serving (for the Super Paleo and Super Whole Thirty packs).
Delivery Area: Beetnik delivers everywhere in the contiguous U.S.
Promo Code: You can save $1 off any Beetnik item with their online coupon.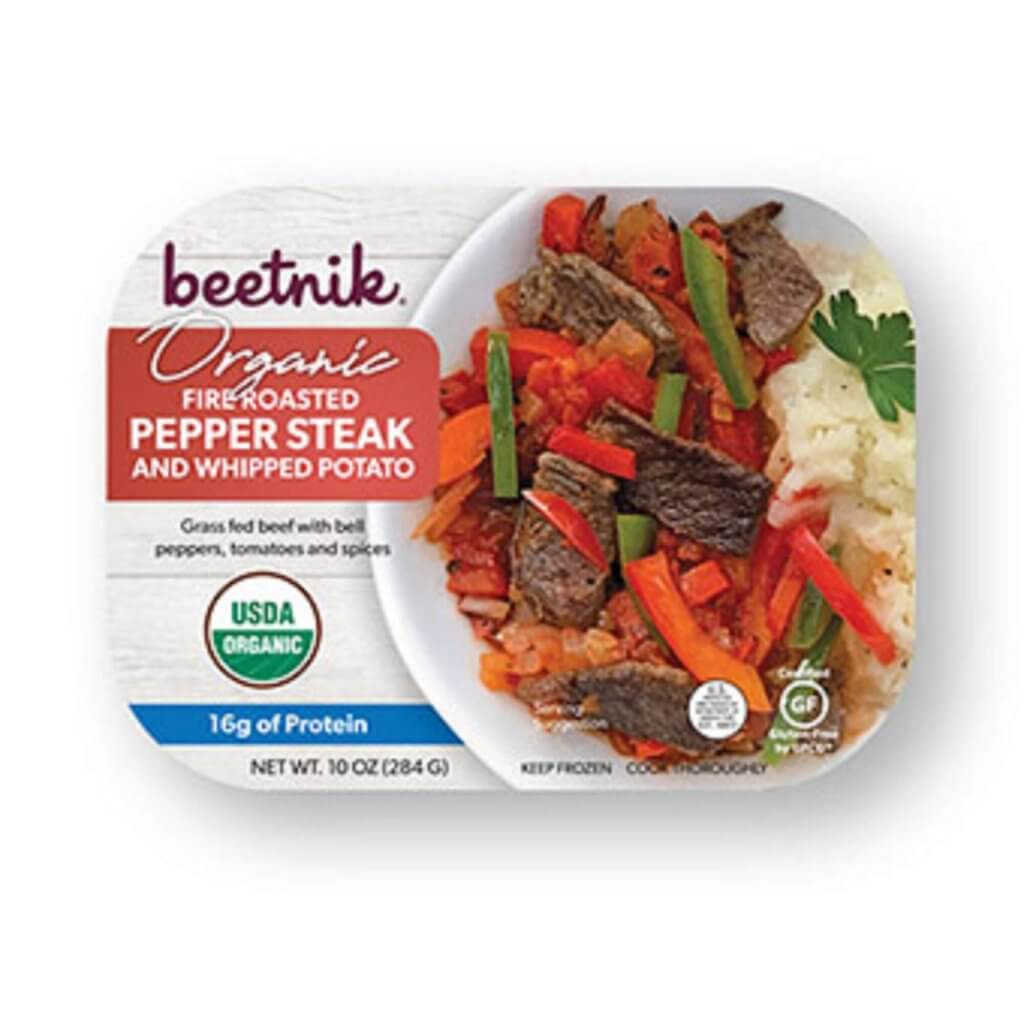 Paleo on the Go
With Paleo on the Go, you can choose from a diverse array of 100% paleo AIP individual menu items and meal bundles or save with a subscription. Paleo on the Go offers entrees, breakfast, soups, bakery treats, desserts, bone broth, meal bundles, and family size options. You can also specify if you want meals free of seafood, pork, cassava, or coconut.
Paleo on the Go sources its produce on the principles of Environmental Working Group's Dirty Dozen/Clean Fifteen. Meats come from POTG Cares farms and ranches, and fish is either wild-caught or organic. A few of the delicious meals on the menu include Beef Bourguignon with Japanese White Sweet Potato Mash and Smoked Chicken with Butternut Squash Stuffing, Spiced Apple Butter, and Collard Greens. All orders ship frozen via FedEx Ground, but you have the option of expedited shipping if you prefer.
Meal Plan Summary: Order food a la carte or in a bundle or subscribe and save 5%. Note, the minimum food order is $99.
Price: Starting at $9.75 per entrée.
Delivery Area: Paleo on the Go ships everywhere in the U.S., including Hawaii and Alaska.
Promo Code: Save 5% with any subscription, no coupon necessary.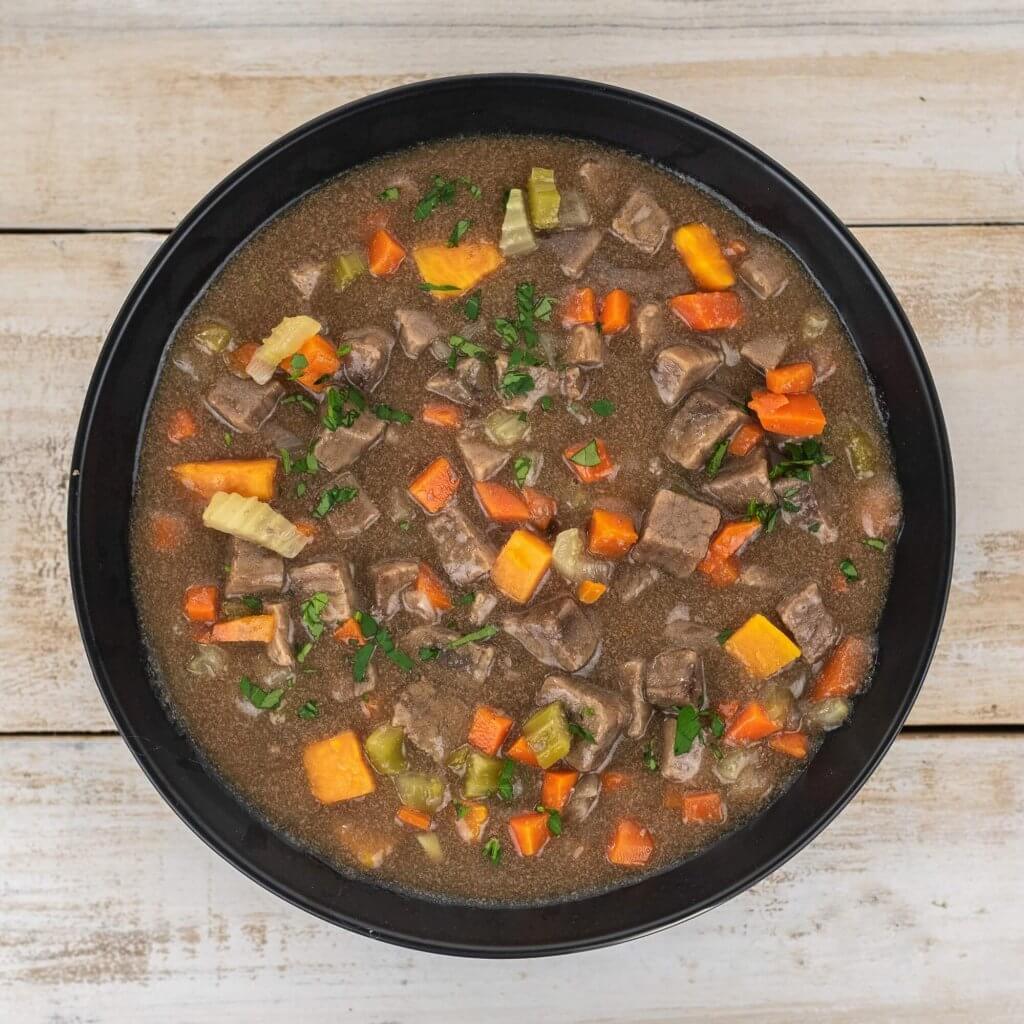 Other Paleo-Friendly Subscription and Snack Boxes
You've chosen to follow a paleo diet, and that means you're eating whole clean unprocessed foods. Sometimes finding the highest quality foods and meats isn't easy. If you enjoy cooking at home, or simply want to supplement the protein in your chosen paleo meal delivery service, a specialized paleo subscription box is the perfect answer. Several companies provide meats and seafood that are far superior to what you can usually buy at your local grocery store.
The same goes for paleo snacks and specialty foods – finding unprocessed snacks that are nutrient-rich and healthy poses a challenge. When your mind focuses on eating what will make you feel great, you want to avoid cookies made with refined flour, chips made with corn oil, and candy bars filled with sugar. Subscribing to a paleo snack box will ensure you have nutritious paleo snacks on hand when you feel a need for something to munch on between meals.
Crowd Cow
Your paleo diet includes a significant amount of meat, and you want to make sure you're eating the cleanest, finest protein available. Sourcing from around the world, Crowd Cow offers the highest quality chicken, pork, beef, wagyu, seafood, and more – perfect for your paleo lifestyle.
Crowd Cow gives you the option of selecting your favorite cuts to customize your box of meats, or you can also subscribe to Crowd Cow if you wish to receive recurring shipments. You'll save 5% and get free shipping over $99. Recurring boxes come with pre-selected cuts, but you can the option to modify the order, so you receive exactly the cuts you want before the box is shipped. Realizing every customer's needs are unique, Crowd Cow makes it easy to skip, pause, or cancel recurring service at any time.
Meal Plan Summary: Create a custom subscription box or order the Steak Lovers or Wagyu Beef box.
Price: Custom subscription boxes starting at $99.
Delivery Area: Crowd Cow ships everywhere in the contiguous U.S.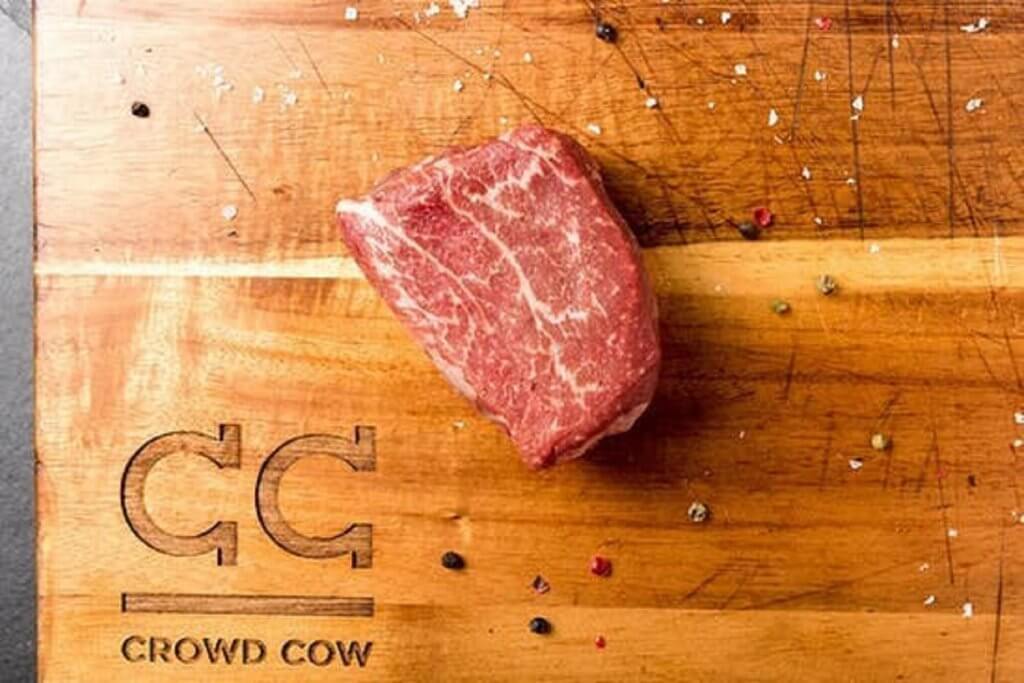 Porter Road
Sourcing from farms and ranches in Tennessee and Kentucky, Porter Road hand-cuts and dry-ages meats at its facilities. This meat subscription's philosophy is whole-animal butchery, so it offers a fantastic variety of hard-to-find cuts for all types of paleo recipes and cooking. Porter Road is a terrific option for paleo eaters who want the highest-quality pastured meats that are free of added hormones and antibiotics.
You can order a la carte or subscribe to a variety of curated boxes with delivery options of every 2, 4, or 8 weeks. It's easy to customize subscription boxes with add-on items, and shipping is always free. Curated Boxes include Beef and Pork Basics, Butcher's Choice Box, Best of Porter Road Box, and the Grill Master Box.
Meal Plan Summary: Sign up for one of five subscription boxes, with delivery every two, four, or eight weeks.
Price: Starting at $70 per box with the Grill Master Subscription Box.
Delivery Area: Porter Road delivers everywhere in the contiguous U.S.
Promo Code: No discount offers currently available.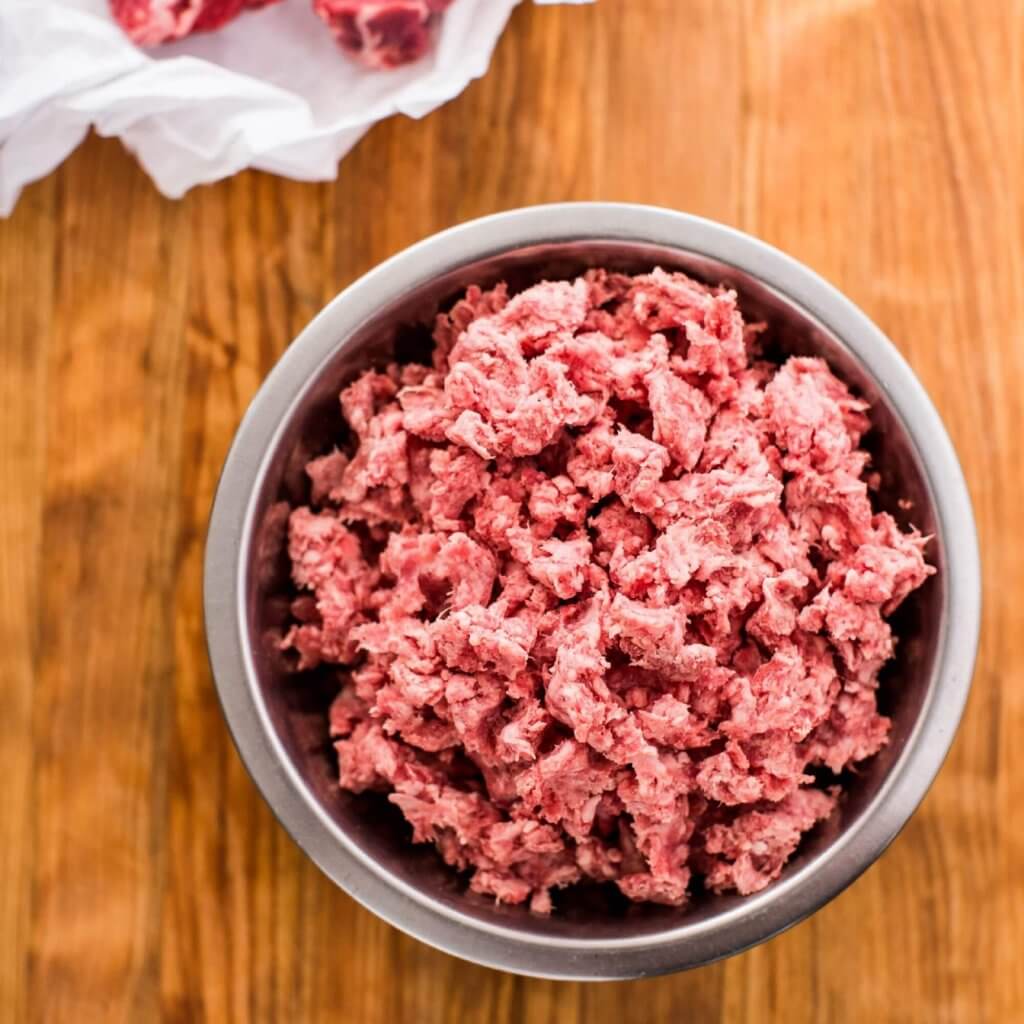 Paleo Pax
Paleo Pax monthly subscription boxes are bursting with yummy paleo snacks. This paleo-friendly company sources snacks from around the world, so you'll be able to enjoy a real variety of tasty treats. Paleo Pax buys in bulk and passes the savings on to you at a price that's cheaper than what you'd find in your local stores.
The Paleo Pax Box has 18 paleo snacks that might include the following assortment: two packs each of Foodie Fuel, Simple Squares, Evo Hemp Bars, Paleo Crunch, Ona Bars, Exo Bars, Nick Sticks, and four bags of Caveman Cookies. Paleo Pax chooses what goes into each box, so customizing isn't an option. The service also offers monthly promo codes so that you can save even more.
Meal Plan Summary: Monthly box includes between 18-20 paleo-friendly snacks.
Price: Paleo Pax is $49 per month.
Delivery Area: Paleo Pax delivers everywhere in the U.S.
Promo Code: No discount offers currently available.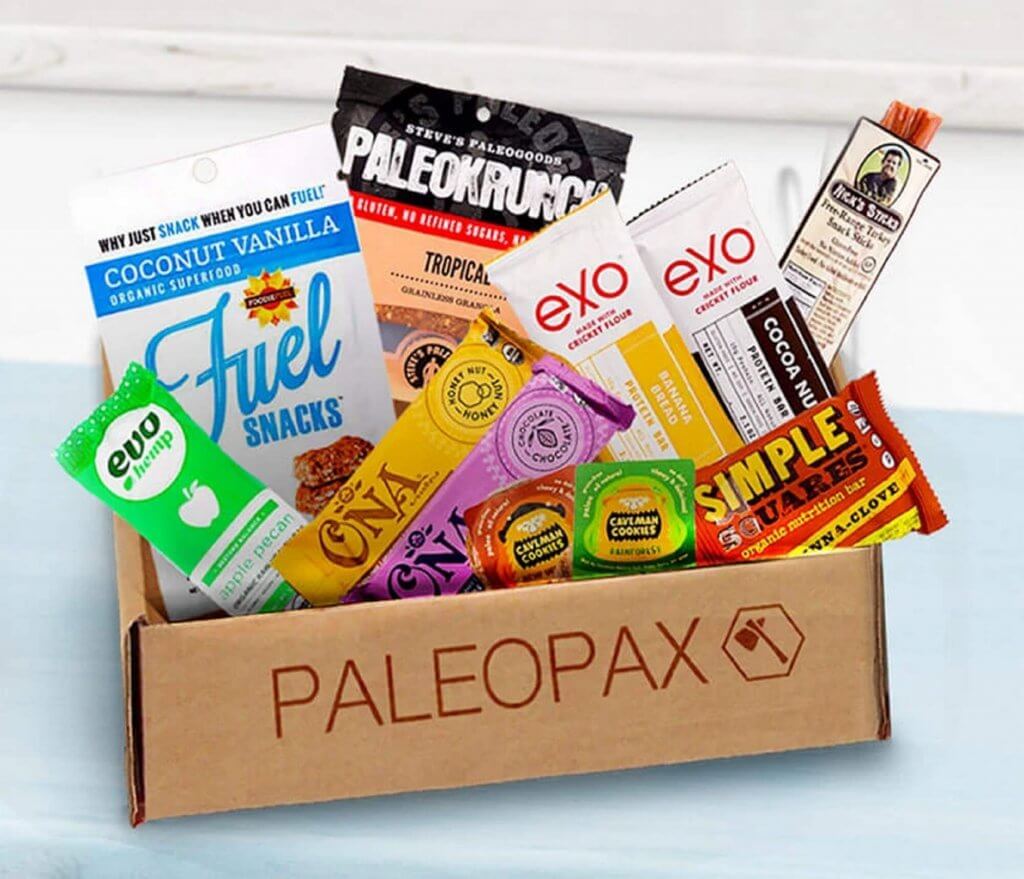 Paleo by Maileo
Paleo by Maileo offers subscription or a la carte foods, products, and snacks that are 100% paleo. Subscription boxes will include a variety of 7-9 items that are sweet and savory, drinkable, personal care products, or ingredients. Examples include granola, chocolate, nuts, jerkies, spreads, sauces, and hand or lip balm. A la carte items include Chai Coconut Oil, Cinnamon Crunch Grain-Free Granola, Honey Dew Cleanser & Mask, Matcha Scrub, and many more hard-to-find unique products.
You can purchase a one-month box or subscribe to receive three or six months of boxes. One-month pricing is $39. You can save $3 with the three-month subscription of $114 or save $12 with the six months subscription priced at $222. Subscription shipping is free, and a la carte orders over $75 are also free.
Meal Plan Summary: Buy a one-time box or sign up for a monthly subscription; pre-pay for three or six months and save.
Price: Starting at $37/month with a 6-month subscription.
Delivery Area: Paleo by Maileo delivers everywhere in the U.S.
Promo Code: No discount offers currently available.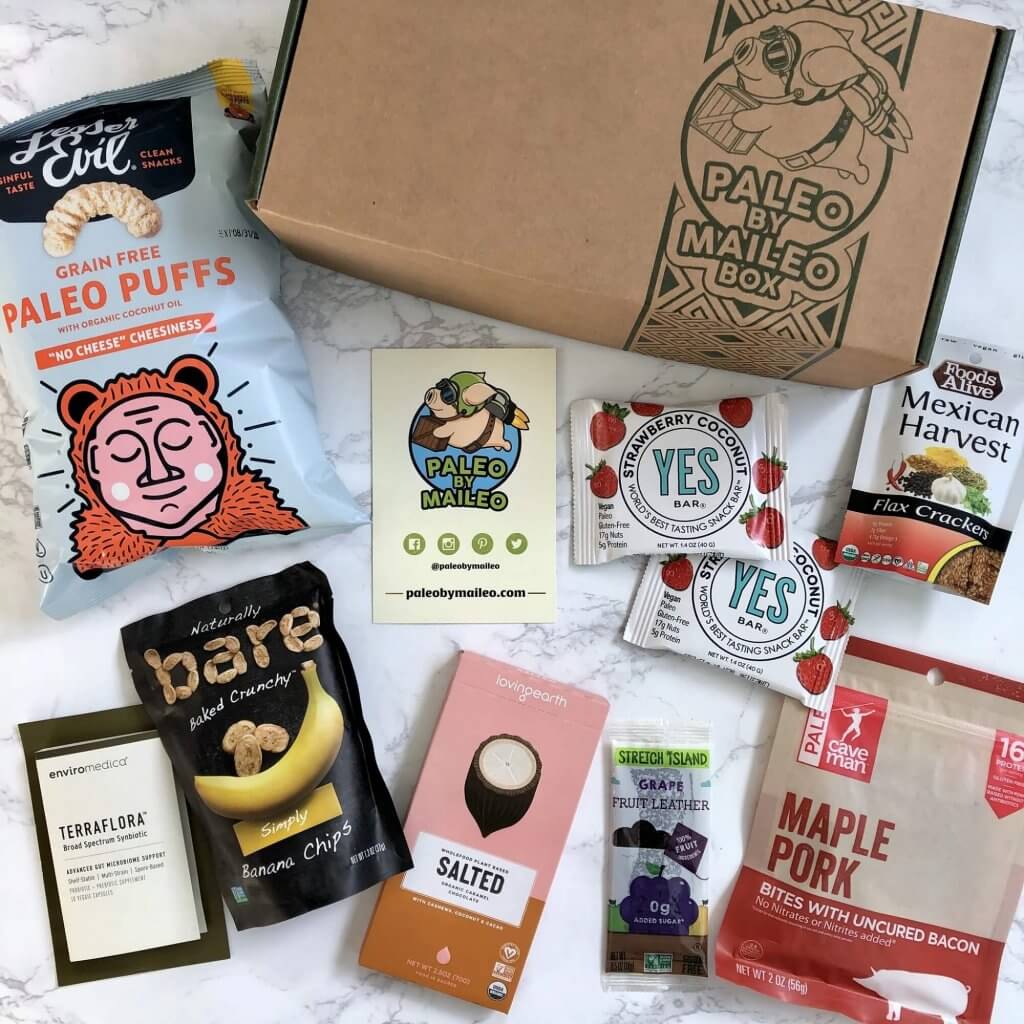 Simply AIP
Simply AIP will help you stick to your Autoimmune Protocol diet by delivering healthy healing snacks and pantry items. Each curated box includes kitchen staples like GAEA Extra Virgin Olive Oil with Garlic, grab-and-go snacks like Paleo Valley Orange Cranberry Turkey Sticks, sweet treats like Jack's Paleo Kitchen Lemon Zing Cookies, and self-care products like Balm of Gilead Cool Hands Hand Balm.
With Simply AIP, you can pay $39 per month for an auto-renewing plan or save with pre-pay subscription plans of 3 months for $109, 6 months for $209, or 12 months for $409. Shipping is $7 to U.S. addresses, but the company also ships to Canada and other countries. There is no commitment, and you can skip a month or cancel anytime.
Meal Plan Summary: Sign-up for an auto-renewing month-to-month plan or save with a pre-paid subscription for three, six, or twelve months.
Price: Starting at $34.08/month with a 12-month subscription.
Delivery Area: Simply AIP delivers everywhere in the U.S.
Promo Code: No discount offers currently available.