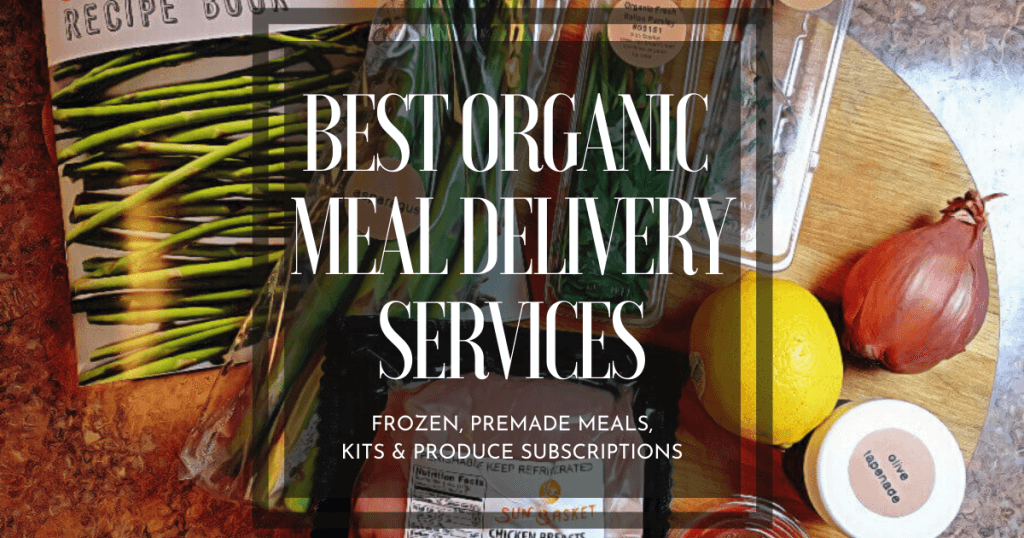 Best Organic Meal Delivery Services
| | | | |
| --- | --- | --- | --- |
| Service | Type | Starting Price | Summary |
| Sun Basket | Meal Kit | $ 10.99/serving | Choose a plan with 2, 3, or 4 dinners per week and 2 or 4 servings per meal. |
| Green Chef | Meal Kit | $ 9.99/serving | With the 2-person plan, get three dinners for two people per box; with the 4-person plan, get two dinners for four people per box. |
| One Potato | Meal Kit | $ 7.32/serving | Choose a plan with 2 or 3 dinners per week and between 2-6 servings per meal (this plan is excellent for larger families!). |
| Trifecta | Prepared | $ 10.29/serving | Choose a 5- or 7-day plan, with your choice of between 1 and 4 meals per day. |
| Fresh N' Lean | Prepared | $ 9.33/serving | Choose a 5- or 7-day plan with your choice of 1, 2, or 3 meals per day. |
| Pete's Paleo | Prepared | $ 9.90/serving | Choose a 5, 10, or 14 meal plan (ideal for 1–2 people) or opt for the Family Plan (5 meals, four servings each). You can also order the Vegetarian Plan (10 meals) or select a minimum of 5 meals from the keto-friendly "Eat What You Love!" frozen meal menu. These bundles are also available: "New You" 4-week plan with meals 3 or 5 days per week; "Pete's Paleo Lite" with seven meals; and "21-Day Sugar Detox". |
| Sakara | Prepared | $ 26.56/serving | Choose a 2-, 3- or 5-day weekly subscription meal plan that, depending on zip code, includes breakfast, lunch, and dinner. Alternatively, order a one-time trial program that's 2-, 3-, 5-, 10-, or 20- days in duration. |
| Sprinly | Prepared | $ 16.06/serving | Choose a plan with 6, 12, or 18 meals per week. |
| Veestro | Frozen | $ 9.90/serving | The A La Carte and Chef's Choice plans come with 10, 20, or 30 meals per delivery. The 5- and 7-day Weight Loss Plans come with 15 and 21 meals, respectively. |
| Beetnik | Frozen | $7.04/serving | Order any of Beetnik's products a la carte or purchase a value pack; no subscription required. |
| Farmbox Direct | Produce | $ 43.95/box | Choose a small, medium, or large box of all natural or organic fruits and vegetables. |
| Misfits Market | Produce | $ 22.00/box | Choose a small or large box of organic fruits and veggies. |
| Imperfect Foods | Groceries | $ 11.00/box | Start with a small, medium, large, or extra-large conventional or organic produce box and add snacks, dairy, meat and fish, or grain packs as needed. |
What is Organic Food?
What exactly is organic food? To bear the USDA Certified Organic seal, a food must meet specific U.S. Department of Agriculture (USDA) standards, plus growers must pass annual USDA-approved inspections. Farmers must produce plant-based foods without synthetic pesticides, herbicides, and fertilizers; without bioengineered genes (GMOs); and without irradiation. Animal-derived foods must be from animals with access to the outdoors, raised on 100% organic forage and feed, and not given antibiotics or growth hormones. Companies that produce organic multi-ingredient foods like nutrition bars, ice creams, or prepared meals must meet additional standards such as no artificial colors, preservatives, or flavors. Foods labeled "natural" are not organic unless they bear the USDA Certified Organic seal. GMO-free foods are not always organic, but USDA Certified Organic foods must be GMO-free.
What are the Benefits of Organic Food?
Wondering if organic food is better for you? The Environmental Protection Agency (EPA) determines safe levels of pesticides and chemicals in conventionally-grown foods. However, many experts don't agree with EPA safety levels and report serious health concerns in foods grown with specific chemicals, particularly glyphosate.
Reduced Medical Risks from Chemical Exposure
Over the years, our bodies build up a chemical "body-burden" from exposure to and consumption of pesticides. Health issues linked to the "body-burden" of chemicals can include birth defects, developmental delays, headaches, cancers, and weakened immune systems. Pregnant women and children are especially vulnerable to pesticide exposure. Without a doubt, consuming an organic diet lowers your exposure to antibiotics, growth hormones, GMOs, and chemicals such as synthetic fungicides, herbicides, and pesticides.
More Nutrients and Fewer Allergies
A National Center for Biotechnology Information (NCBI) report states that people with allergies to the chemicals or preservatives in conventionally-grown foods find their symptoms either go away or lessen when they switch to an only organic diet. Also, the NCBI Environmental Health article reports that organic meats and milk can be much higher in specific nutrients, such as Omega 3-fatty acids, Vitamins A and E than non-organic meats and dairy products.
The non-profit Environmental Working Group maintains an updated list of conventionally-grown fruits and vegetables with the highest levels of pesticide. This "dirty dozen" list helps consumers shop for organic options to help reduce their exposure to pesticides. The fruits and vegetables with the highest concentration of pesticides include strawberries, spinach, kale, nectarines, apples, grapes, peaches, and more.
Encourages Sustainable Farming Methods
While consuming organic foods means less exposure to chemicals, it's undeniable that consuming organic foods also benefits the health of our society and environment. The widespread use of pesticides has led to the emergence of "superbugs" and "superweeds" – organisms that only highly toxic poisons can kill. Organic food production also employs sustainable farming methods that reduce soil erosion, pollution, and use less energy. Additionally, these methods help conserve water and increase soil fertility without the use of synthetic petroleum- or sludge-based fertilizers. And because it doesn't contain preservatives to make it last longer, organic food is often fresher.
No Risks from GMOs
And what about GMOs? Long-term human studies haven't confirmed the safety of  GMOs; however, there are links to food allergies and gastrointestinal problems when humans consume GMO foods. Some animal studies of GMO consumption have shown possible causes of slowed brain growth, thickening of the digestive tract, and internal organ damage. It's easy to understand the many benefits of an organic diet.
Organic Meal Kit Delivery
Planning, shopping, prepping, cooking, cleaning-up  – you already know how much time and effort goes into putting a nutritious, healthy organic meal on the table. Well, here's good news! Cooking delicious organic meals at home just got a heck of a lot faster and easier!
With organic meal kits delivered right to your doorstep, all the time-consuming decision making and shopping are done for you. You can forget the hassles of having to search for great recipes and shop for the freshest and best organic ingredients – or worse – defaulting to fast food. These organic meal delivery services ship hand-selected 100% certified organic ingredients to your front door along with easy-to-follow, step-by-step instructions for transforming them into tantalizing meals. Professional chefs thoughtfully curate each delicious recipe, allowing you to maximize the flavors and textures of the top-quality ingredients. Plus, cooking is fast – you can put a delicious organic meal on the table in under 30 minutes.
Sun Basket
Sun Basket provides meal kits with 100% certified organic ingredients. They design their delicious recipes specifically for busy people. Plus, you can choose from a variety of diet-friendly plans, including Paleo, Vegetarian, Lean & Clean, Gluten-Free, Carb-Conscious, Mediterranean, Quick & Easy, Diabetes-Friendly, Pescatarian, or Chef's Choice plans. With Sun Basket, you can order dinner meal kits and add-on breakfast, lunch, and healthy snacking options.
As a 'Certified Organic Handler,' Sun Basket commits to providing you with the choicest organic produce, hormone- and antibiotic-free meats, and sustainably sourced seafood. To ensure that produce is at its freshest, Sun Basket only selects seasonal fruits and vegetables for their recipes. Some examples of their delectable traditional or ethnically-inspired recipes include Joe's Special Scramble with Turkey, Spinach, and Mushrooms for breakfast and Chicken Tagine with Currants, Spinach, and Artichokes for dinner.
Meal Plan Summary: Choose a plan with 2, 3, or 4 dinners per week and 2 or 4 servings per meal.
Price: Starting at $10.99 per serving.
Delivery Area: Sun Basket delivers everywhere in the contiguous U.S., except for parts of Montana, North Dakota, and New Mexico.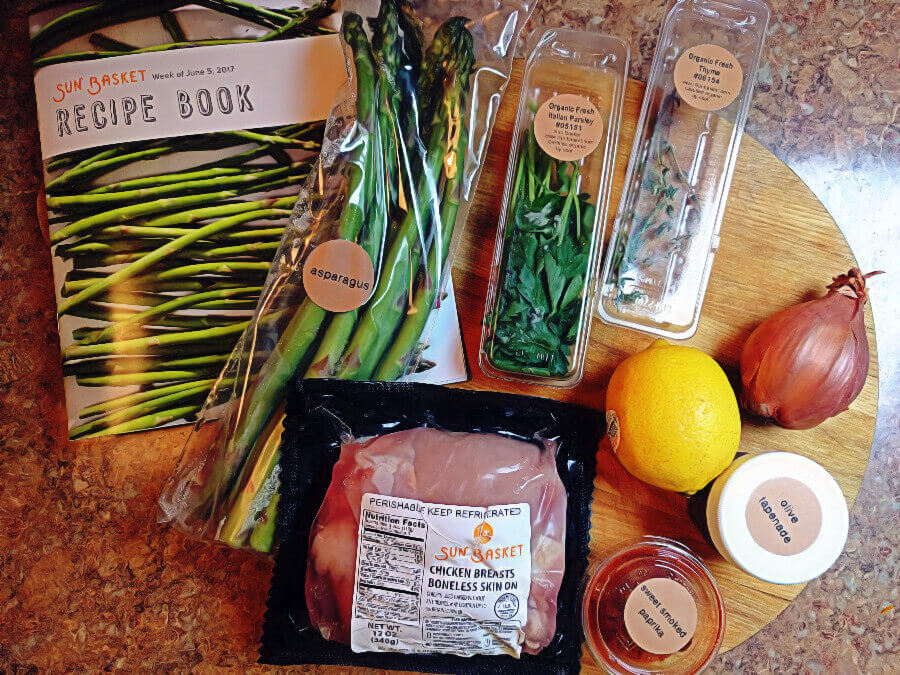 Green Chef
Green Chef is a USDA certified organic company that delivers pre-measured and prepped organic meal kits. You can choose from 5 plans, which each include easy-to-follow chef-curated recipes. The step-by-step recipe instructions are accompanied by photos to make cooking super easy and rewarding. Most meals take about 30 minutes to cook. You can choose from weekly, bi-weekly, or monthly subscriptions and select a plan that meets your culinary or dietary needs. Plans include Keto, Paleo, Balanced Living, Family, and Plant-Powered.
Green Chef offers tantalizing recipes like Blackened Shrimp and Cheesy Cauliflower "Grits," or Chicken Tinga with Cilantro-Lime Crema. And Green Chef offers terrific flexibility. You can opt-in or out of certain ingredients, and if your lifestyle changes – you can easily switch or cancel your subscription.
Meal Plan Summary: With the 2-person plan, get three dinners for two people per box; with the 4-person plan, get two dinners for four people per box.
Price: Starting at $9.99 per serving (for the plant-powered plan).
Delivery Area: Green Chef delivers everywhere in the contiguous U.S., except for parts of Louisiana.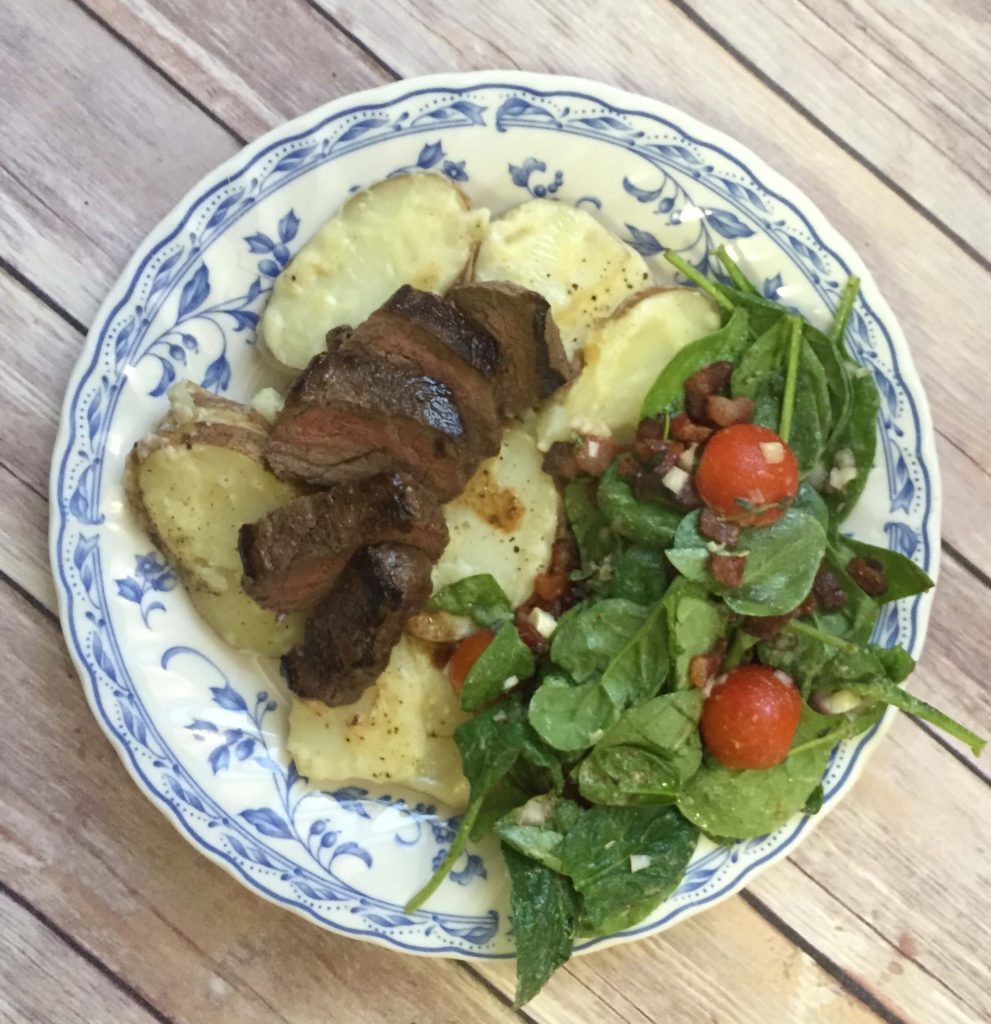 One Potato
One Potato offers organic meal kits based on your family's size and how often you want to cook. They make cooking fun and easy by sending everything pre-measured and pre-chopped, so you and your family can prepare meals in 30 minutes or less. And what could be more family-friendly than including free organic cookie dough in each box? And speaking of boxes, all of One Potato's packaging is recyclable or reusable.
Dinner kit recipes change weekly and can include delicious meals like Vegetarian Pad Thai, Chicken or Vegetarian Tikka Masala, and Steak Salad Sandwich. For the less adventurous, One Potato also offers family-favorite recipes like the Classic Burger (beef, turkey, or veggie) & Fries weekly. Also, you can add convenient organic smoothie kits. And it's easy to cancel your order or skip deliveries whenever your plans change.
Meal Plan Summary: Choose a plan with 2 or 3 dinners per week and between 2-6 servings per meal (this plan is excellent for larger families!).
Price: Starting at $7.32 per serving (for the 6-person family plan). Special child pricing too!
Delivery Area: One Potato currently delivers to Arizona, California, Colorado, Idaho, Nevada, Oregon, Utah, and Washington (specific zip codes excluded), as well as parts of Montana and New Mexico.
Promo Code: Use code FIRST20 at checkout for $20 off your first order.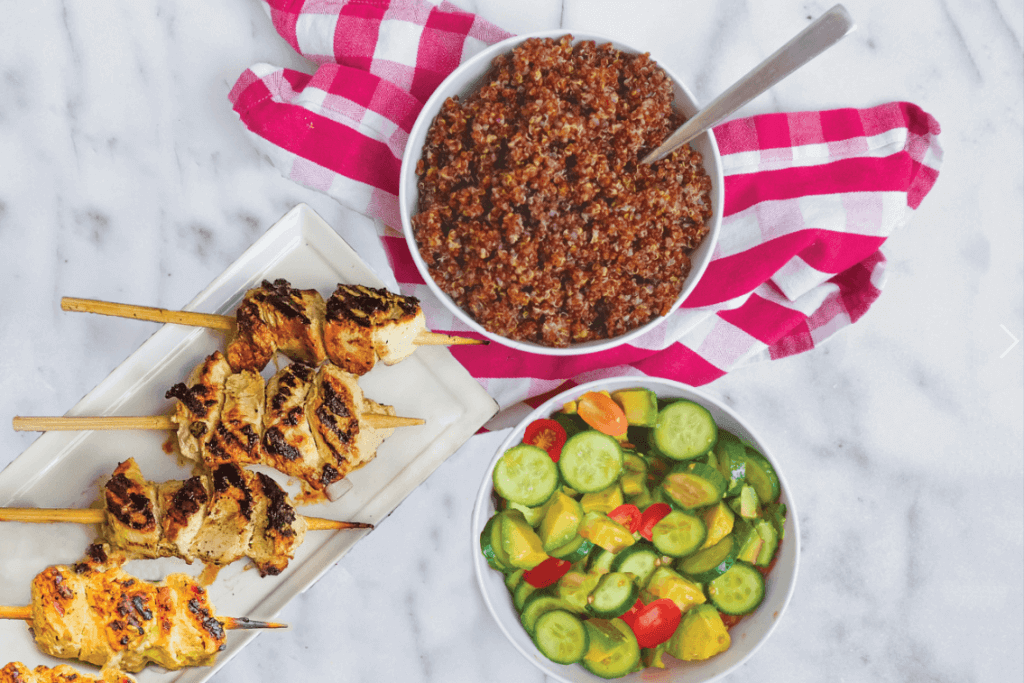 Questions About Other Meal Delivery Kits
We get a lot of questions about whether particular meal kits are organic. Here are the answers to the most commonly asked questions:
Is Hello Fresh organic?
Hello Fresh is not 100% organic but does use some organic ingredients. This meal delivery service focuses on fresh, farm-sourced produce that customers can use to create well-balanced meals at home.
Is Blue Apron organic?
Blue Apron does use some USDA-organic ingredients, though the meals are not 100% organic. You can count on Blue Apron to source high-quality ingredients from farms that practice sustainable farming methods.
Is Home Chef organic?
Home Chef does not offer a 100% organic menu, though it does use some organic ingredients. This meal delivery company focuses on delivering high-quality, responsibly-sourced ingredients.
Organic Prepared Meals
Counting on organic prepared meals delivered directly to your home or office regularly is like being able to rely on the expertise of a personal chef. These premade meals require no meal planning, no shopping, no prep, no cooking, and no cleaning – just 100% certified organic ingredients that are 100% healthy, and 100% ready-to-eat. You'll have more time to do what you love and spend less time worrying over how to get nutritious organic meals on the table.
Organic prepared meal delivery can be a lifesaver when you're committed to healthy eating. You'll stop stressing about how to manage nutritious meal planning, shopping, and cooking. And you'll be able to truly relax when you sit down to the fantastic variety of chef-curated recipes that align with your lifestyle choices – Paleo, Keto, Low-fat, Mediterranean, Vegetarian, and more. Enjoy the ready-to-eat convenience of organic prepared meals – simply heat them when you're ready for a delicious taste-treat.
Trifecta
Trifecta helps you achieve your health goals by delivering minimally processed, professionally cooked organic meals to your home or office. Meals are never frozen and arrive vacuum sealed to maintain freshness. Each meal stays fresh in the fridge for up to 10 days or in the freezer for up to 6 months. With one week's notice, you can pause, change, or cancel your plan at any time, and shipping is always free.
Breakfast, lunch, and dinner are available in plans that include Keto, Clean, Paleo, Vegan, Classic, and Vegetarian options. Select delivery once a week, every other week, once every three weeks, or once a month. You also have the choice of building your own macro meals by selecting a la carte meats, veggies, and carbs.
Meal Plan Summary: Choose a 5- or 7-day plan, with your choice of between 1 and 4 meals per day.
Price: Starting at $10.29 per serving (for the vegan and vegetarian plans).
Delivery Area: Trifecta delivers to all 50 states.
Promo Code: No discount offers currently available.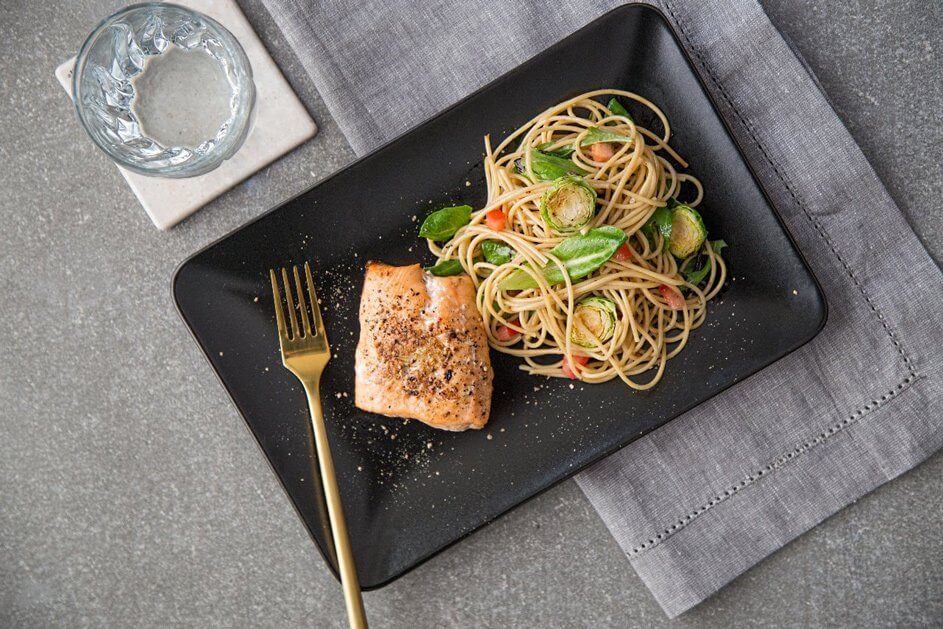 Fresh N' Lean
See Fresh N' Lean reviews here.
Fresh N' Lean is a member of California Certified Organic Farmers (CCOF), the first organic certification agency in the U.S. that's USDA-accredited. This organic meal delivery service provides meals that are nutrient-dense, gluten-free, and never frozen. You can optimize your fitness routine with protein-packed dishes that are delicious and fulfilling.
Fresh N' Lean caters to a variety of health needs and dietary preferences with its Keto, Paleo, Vegan, and Protein + plans. Dinner menus vary, with meals that range from Maple Glazed Sustainable Salmon with Brown Rice, Eggplant Caponata with Quinoa to a Grass-Fed Beef Teriyaki Bowl. Breakfast menus might include options like Kale Bell Pepper Frittata, Chicken Scramble with Spinach and Mushroom, or Almond Strawberry Apple Oatmeal. Shipping is always free, and you can cancel, change, or pause your meal delivery subscription at any time.
Meal Plan Summary: Choose a 5- or 7-day plan with your choice of 1, 2, or 3 meals per day.
Price:  Starting at $7.93 per serving (for the vegan standard plan).
Delivery Area: Fresh N' Lean delivers nationwide!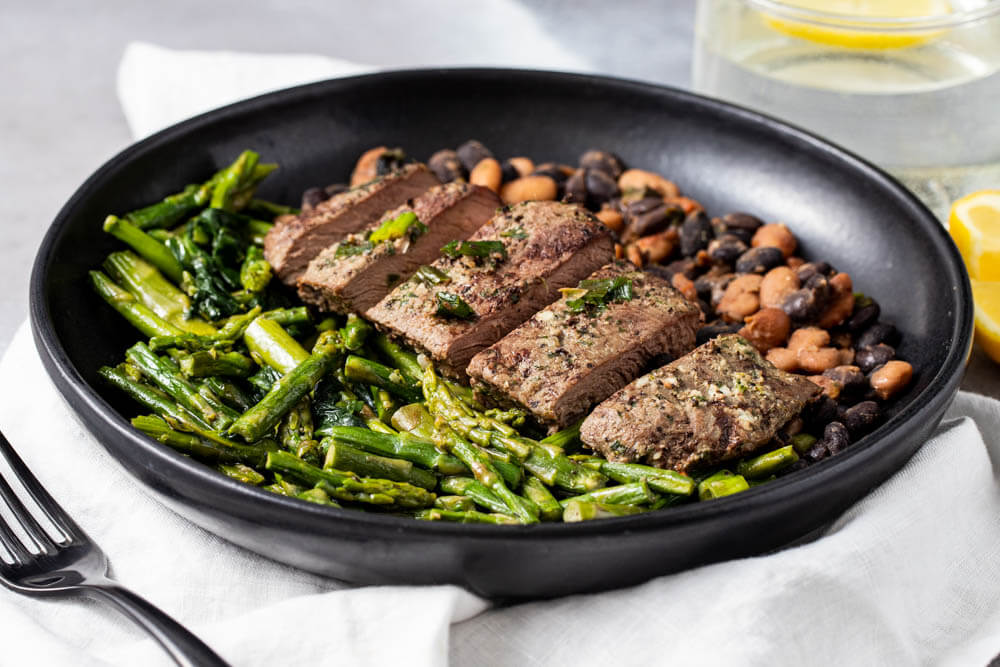 Pete's Paleo
See Pete's Paleo reviews here.
Pete's Paleo organic meal delivery menu changes weekly, with meals crafted around the ingredients their farmers grow and harvest. This seasonality means your organic prepared meals are sustainably-sourced and more nutritious. In addition to incredibly fresh dinners, you can select bundles that include breakfast, lunch, and dinner, or even order Bone Broth and Pete's Paleo Bacon.
Each dinner has 5 ounces of protein and 7 ounces of veggies. Gluten-free, dairy-free, and soy-free menus offer varied choices, with options like Pesto Chicken with Blistered Tomatoes and Spinach with Spaghetti Squash, Thai Spiced Tri-Tip with Bok Choy and Roasted Butternut Squash, and Mustard Pork with Brussels and Root Veggies. Weekly subscriptions ship on Wednesdays, and you receive your meals by Saturday. Pete's Paleo offers the flexibility of canceling, changing meal options or skipping a week.
Meal Plan Summary: Choose a 5, 10, or 14 meal plan (ideal for 1–2 people) or opt for the Family Plan (5 meals, four servings each). You can also order the Vegetarian Plan (10 meals) or select a minimum of 5 meals from the keto-friendly "Eat What You Love!" frozen meal menu. These bundles are also available: "New You" 4-week plan with meals 3 or 5 days per week; "Pete's Paleo Lite" with seven meals; and "21-Day Sugar Detox".
Price: Starting at $9.90 per serving (for "Eat What You Love!" Chef's Choice bundle of 10).
Delivery Area: Pete's Paleo delivers nationwide, including Alaska and Hawaii!
Promo Code: No discount offers currently available.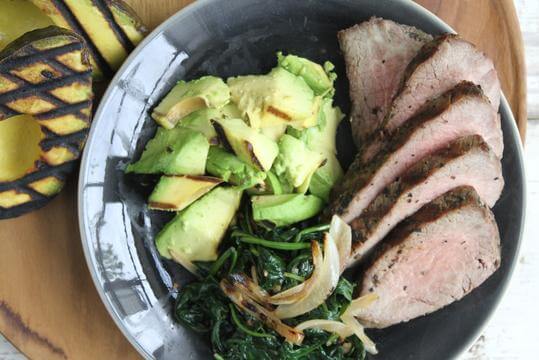 Sakara
Sakara's organic prepared meals focus on plant-based whole-foods that are nutrient-dense. The menu rotates weekly and seasonally, with meals that are gluten-, dairy-, and GMO-free. In addition to signature meals, they offer snacks, bars, teas, waters, chocolates, super powders, and supplements. Each delivery includes Detox Tea and a 5-day supply of Daily Probiotic. Sakara also offers a once a month intensive detox program.
A daily menu might include meals like Classic Superfood Granola for breakfast, Buckwheat and Shaved Brussels Salad for lunch, and Thai Basil Buddha Bowl with Green Coconut Curry Broth for dinner. With a subscription, Sakara waives shipping costs, plus you'll benefit from increased program flexibility with exclusive access to special programs, events, and products. You can't cancel your first week of meals, but beyond that, there is no commitment.
Meal Plan Summary: Choose a 2-, 3- or 5-day weekly subscription meal plan that, depending on zip code, includes breakfast, lunch, and dinner. Alternatively, order a one-time trial program that's 2-, 3-, 5-, 10-, or 20- days in duration.
Price: Starting at $26.56 per serving.
Delivery Area: Sakara delivers everywhere in the contiguous U.S. However, program options may vary according to zip code.
Promo Code: No discount offers currently available.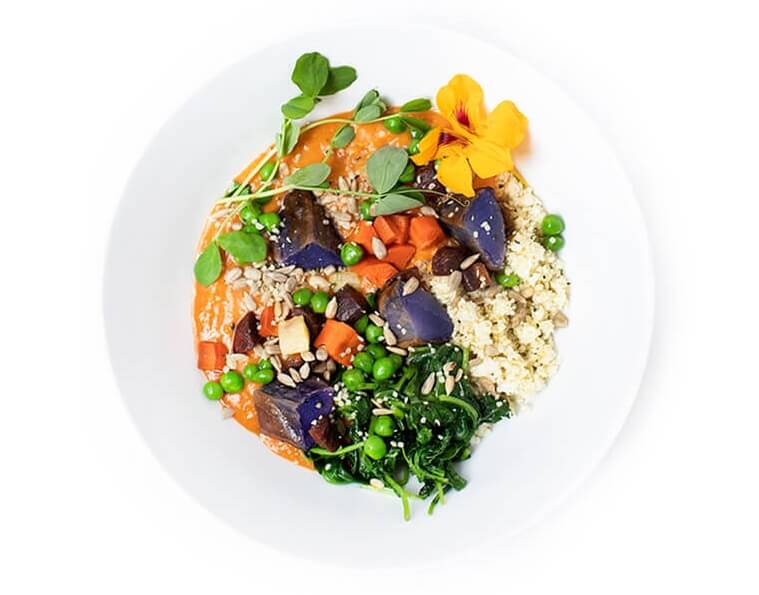 Sprinly
Sprinly offers fully prepared plant-based meals that are delivered fresh to your home or office weekly. All meals are certified organic, gluten-free, 100% vegan, free of refined sugar, and never frozen. Sprinly focuses on healthy ingredients that are convenient and impact both you and the environment positively.
Some of Sprinly's most popular meals are Mediterranean Oasis Bowl with Baked Falafel and Dill Tahini, and Smokey Bun-less Beet Burger with Cilantro Lime Dressing. New menus are available the week before your next delivery, so you can select meals of your choice. Meals arrive via FedEx on either Tuesdays or Wednesdays. You don't need to be home to receive delivery because all meals come in insulated boxes with ice packs. Sprinly allows you to cancel, skip, or pause your weekly subscription whenever you like.
Meal Plan Summary: Choose a plan with 6, 12, or 18 meals per week.
Price: Starting at $16.06 per serving.
Delivery Area: Sprinly currently ships to Michigan, Ohio, Pennsylvania, Indiana, Kentucky, West Virginia, Northern Virginia, Buffalo, New Jersey, Delaware, Washington DC, Maryland, Nashville, and the Greater Chicago Area (anywhere within 75 miles of Chicago). Check availability in your area here: https://www.sprinly.com/check-availability/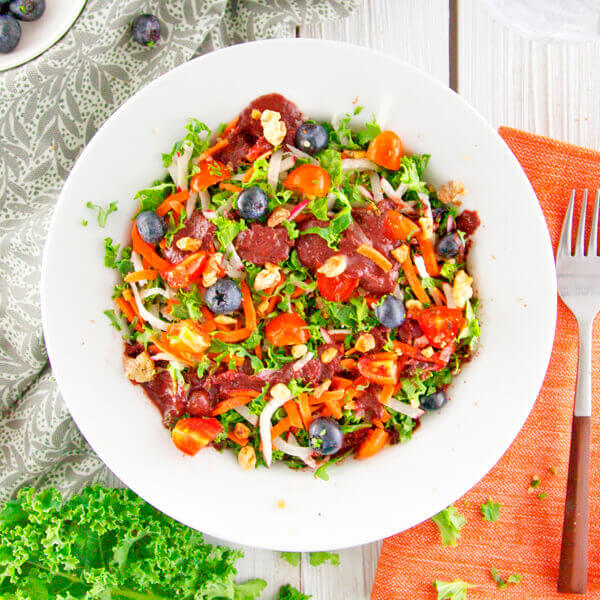 Is Freshly organic?
Freshly's menu is not certified organic. This popular prepared meal delivery service does, however, keep its meals free of artificial ingredients and processed sugars.
Organic Frozen Meals
There was a time when the only frozen prepared meals you could buy were beige and brown and came with a long list of unpronounceable chemical ingredients. But today, you can buy thoughtfully-made certified organic frozen meals with quality ingredients that are familiar and pronounceable. Ready-to-eat organic frozen meals have changed the way people view 'convenient and easy.' Now you can fill your freezer with delicious, guilt-free foods that you can trust – foods that you know are healthy and nutritious because they come from high-quality organic ingredients.
Keeping organic frozen meals in your freezer for the weeks you know you won't have time to grocery shop or cook is a great way to take care of yourself and reduce stress. And when other family members need a quick meal, you can trust that they'll get the healthy, safe nutrition they need by simply choosing a meal from the freezer and reheating it.
Veestro
Veestro delivers 100% plant-based organic, fully-prepared frozen meals every week, two weeks, or four weeks. The A La Carte plan lets you choose from a wide range of breakfast, lunch, or dinner meals. Plus, you can choose from a variety of dietary preferences such as high-protein, gluten-free, low-calorie, nut-free, soy-free, and kosher. Some favorite dinners are Red Curry with Tofu, Enchilada Casserole, Soba Noodles in Peanut Sauce, and Pasta Bolognese. Breakfast faves include Omelet Primavera, Three Layer Scramble, and Breakfast Burrito.
Your meals arrive in insulated boxes specially designed to keep ingredients frozen. Shipping is free with all auto-delivery orders, and for one-time orders, shipping is $9.99. See Veestro's delivery times map for details on how soon you can expect your order, depending on where you live.
Meal Plan Summary: The A La Carte and Chef's Choice plans come with 10, 20, or 30 meals per delivery. The 5- and 7-day Weight Loss Plans come with 15 and 21 meals, respectively.
Price: Starting at $9.90 per serving (for the A La Carte and Chef's Choice subscription plans).
Delivery Area: Veestro delivers everywhere in the contiguous U.S.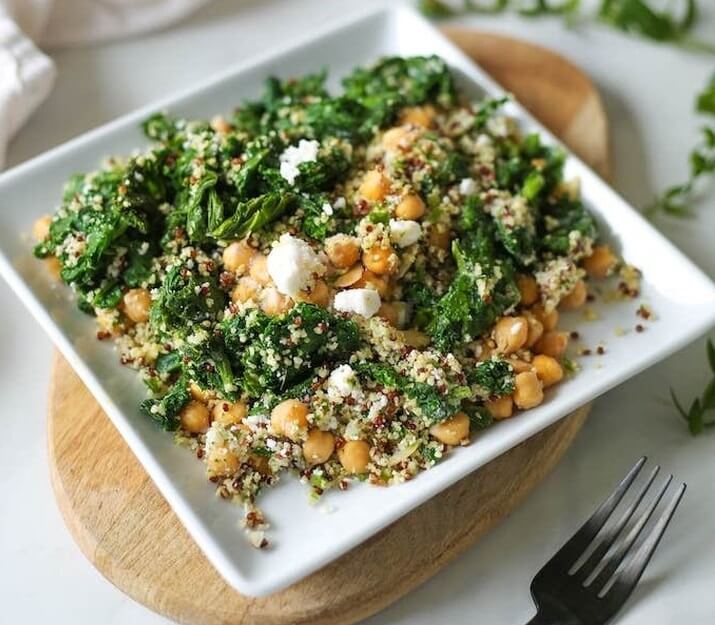 Beetnik
Whether you order online or you are lucky enough to find Beetnik frozen meals at your local grocery store, you'll enjoy meals made from quality USDA certified organic, gluten-free ingredients. As a bonus for those on the caveman diet, many of Beetnik's meals are also Certified Paleo. Beetnik frozen meals are ready to eat in 3 and ½ minutes when microwaved or in 40-45 minutes in a conventional oven – just remove the sleeve and heat in the container.
Beetnik customers rave about entrees like Fire-Roasted Pepper Steak, Chicken Chili Verde, and Sesame Ginger Chicken. The beef used in Beetnik's meals is grass-fed, and all meats are certified organic. In addition to single-serve entrees, you can also order a la carte items such as Grass-Fed Beef or Organic Chicken Meatballs in resealable pouches. All Beetnik retail packaging is recyclable.
Meal Plan Summary: Order any of Beetnik's products a la carte or purchase a value pack; no subscription required.
Price: Starting at $7.04 per serving (for the Super Paleo and Super Whole Thirty packs).
Delivery Area: Beetnik delivers everywhere in the contiguous U.S.
Promo Code: You can save $1 off any Beetnik item with their online coupon.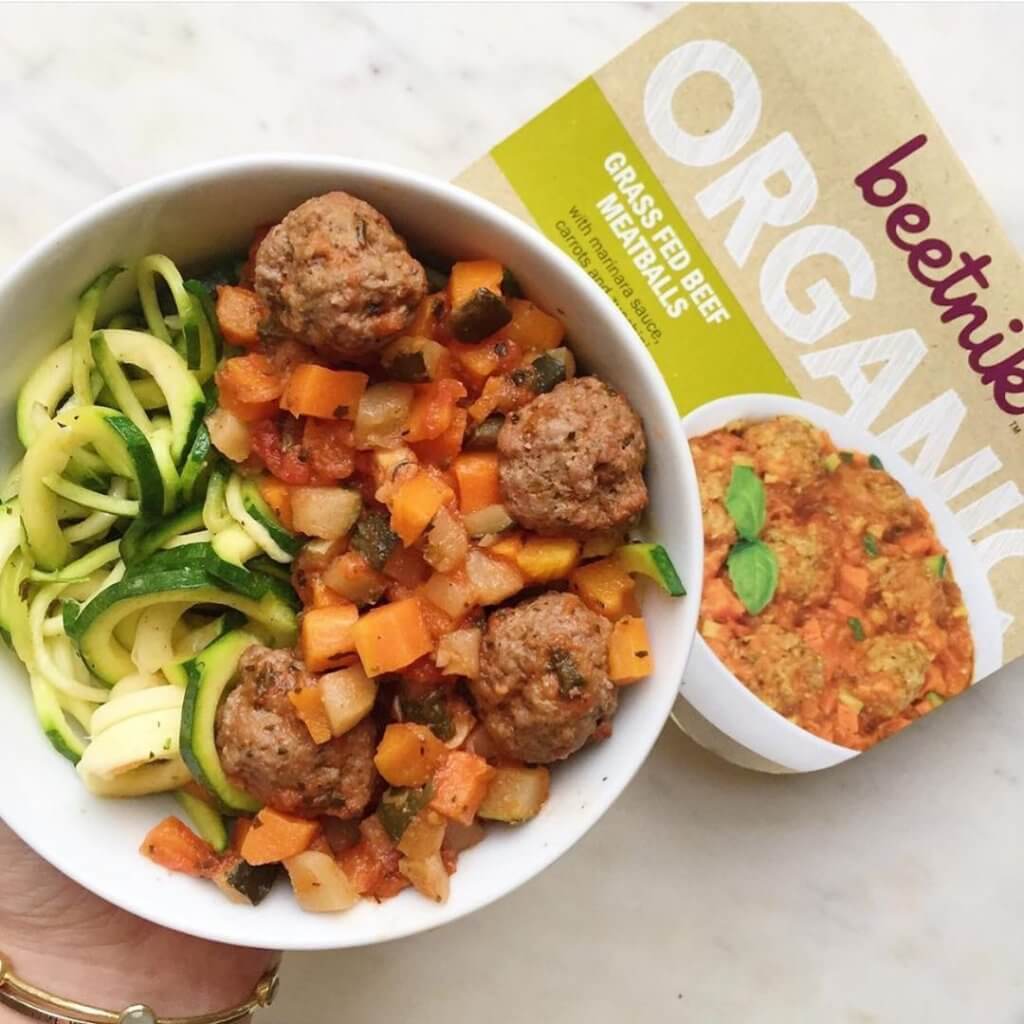 Organic Food, Produce, & Grocery Delivery
In addition to enjoying the convenience of prepared organic meals, you can also supplement your pantry or fridge with incredible organic foods and produce. It's simple when you order from an organic food home delivery service. Maybe you want to add zing to your meals with organic spices or oils, or you want to stock your pantry with staple grains like oatmeal or quinoa. Most of us want to keep the fridge and fruit bowl filled with the freshest organic produce, while others might be on a quest to find a nutritious selection of organic products to use for juicing.
Shopping for groceries several times a week is tedious and time-consuming. But you can free up your precious time when you choose organic food delivery services. These companies make it fast and easy to order online, either through an app or from your computer. Delight in the freshest organic produce, food, and grocery items delivered right to your doorstep, on your schedule.
Farmbox Direct
See Farmbox Direct reviews here.
Break open the bounty – Farmbox Direct delivers scrumptious organic fruits and veggies in eco-friendly boxes right to your doorstep. They focus on what's in season, what's fresh, and what's local. You don't need to subscribe to a plan, you can customize your delivery schedule, and you can make up to 5 substitutions in every delivery. Plus, you can get a mixed produce box or specify all fruits or all veggies. It's your choice and on your schedule. All boxes come with a recipe card, and you can find many more creative ways to use your produce with recipes on the Farmbox website. Additionally, Farmbox Direct offers Green Juicing, Orange Juicing, and Red Juicing Boxes that make creating healthy juices a breeze. Another bonus? Farmbox Direct offers free shipping to most zip codes!
Subscription Plan Summary: Choose a small, medium, or large box of all natural or organic fruits and vegetables.
Price: Starting at $43.95 per week for the small all-natural box.
Delivery Area: Farmbox Direct delivers to most zip codes in the contiguous U.S.

Misfits Market
See Misfits Market reviews here.
Misfits Market sources the ugly and misshapen (but tasty) produce that grocery stores can't sell. Be amused at the odd-ball misfits, while equally delighted that you can save up to 40% over grocery store prices. Ordering from Misfits Market means you get delicious, healthy, certified organic produce while helping fight the food waste crisis.
Misfits Market ships their produce in insulated eco-friendly boxes. You can choose between two food box sizes: the Mischief Box contains about 10-13 pounds of organic mixed fruits and veggies, while the Madness Box contains between 18-22 pounds.
This grocery delivery subscription updates its website daily, so check often to see what will be in your order. Although you'll need to open an account to set up weekly or biweekly delivery, you can cancel or modify your subscription at any time.
Subscription Plan Summary: Choose a small or large box of organic fruits and veggies.
Price:  Starting at $22 per week for the small organic box.
Delivery Area: Misfits Market currently ships to the following states: Alabama, Connecticut, Delaware, Florida, Georgia, Illinois, Indiana, Kentucky, Maine, Maryland, Massachusetts, New Hampshire, New Jersey, New York, North Carolina, Ohio, Pennsylvania, Rhode Island, South Carolina, Tennessee, Vermont, Virginia, Washington D.C., and West Virginia. The company is expanding its service area rapidly; if you don't see your state listed, you can sign up for the waitlist and receive a notification when shipping is available to your zip code.
Promo Code: No discount offers currently available.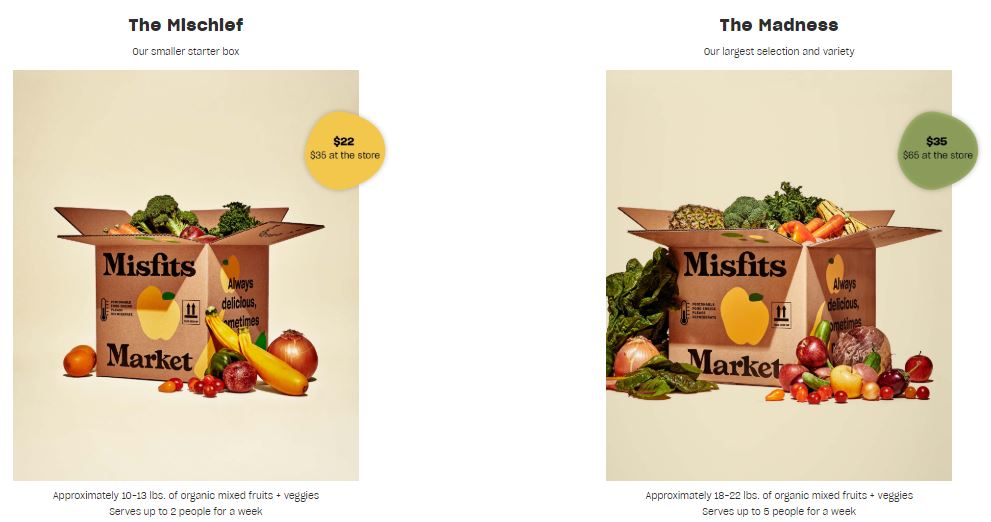 Imperfect Foods
See Imperfect Foods reviews here
Imperfect food? It's food with character. If you don't mind off-sized eggs, almonds with scars, or weird-shaped carrots with perfect flavor, you'll spend about 30% less for your organic produce than grocery store prices. And you'll help prevent food waste. Check out their website to learn about food waste in the U.S.
Once you sign up, Imperfect Foods offers a list of suggested products and foods based on your personalized profile. Each week you can add, remove, or keep items as needed. Then you can add in staples, pantry items, and snacks. Enter your zip code on the website to see if they deliver to your home. Then you can choose between several size boxes of organic produce and pay a flat shipping rate of $4.99 to $5.99 on each order.
Subscription Plan Summary: Start with a small, medium, large, or extra-large conventional or organic produce box and add snacks, dairy, meat and fish, or grain packs as needed.
Price: Starting at $11 per week for the small conventional produce box.
Delivery Area: Imperfect Foods delivers to most of the contiguous U.S., except for Montana, Wyoming, Utah, Arizona, Alabama, Florida, Georgia, and South Carolina. Check delivery availability in your area by going to imperfectfoods.com/join.
Promo Code: No discount offers currently available.