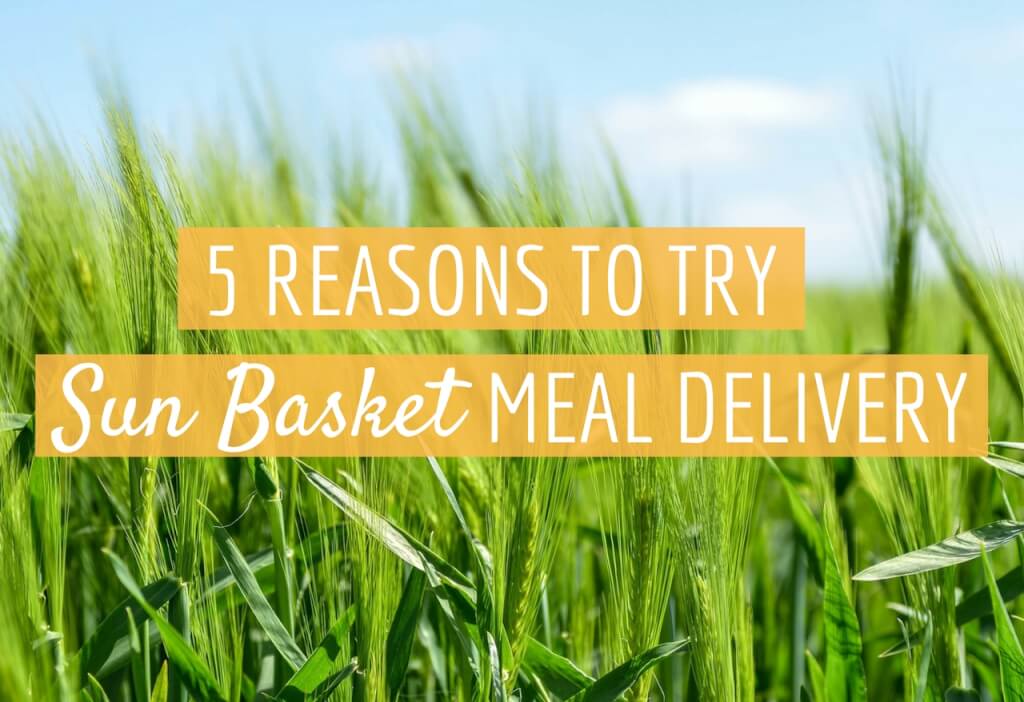 Sun Basket is a meal delivery service that sends subscribers a weekly delivery of pre-measured ingredients along with easy-to-follow recipes. It may sound a lot like a whole slew of other services, including Blue Apron, Green Chef, or Plated, but what differentiates Sun Basket is that all ingredients they use are USDA-certified organic. If you haven't given this organic meal prep delivery service a try, here are 5 great reasons you should:
1. Fishers and ranchers you can trust
Your weekly Sun Basket meal box contains a rainbow of fresh, certified organic ingredients. Everything is sourced from fishers who use low-impact fishing methods, ranchers who don't mistreat animals, and farmers who have mastered environment-friendly practices of water efficiency and crop rotation. Sun Basket food partners include companies like the family-owned Lakeside Organic Gardens, which is committed to biodiversity and wildlife preservation, and Oakland's Hodo Soy Tofu, which uses no preservatives, GMOS, or additives.
2. It's family-friendly
Sun Basket offers a Classic Menu for 2 or 4 people or a Family Menu for 4 people. The latter, which was co-designed by the Food Network's Chef Tyler Florence, includes healthy foods in kid-approved flavors. Plus, there's no shortage of choices. Paleo, dairy free, gluten free, and vegetarian options will keep everyone full and happy.
3. Three words: Chef Justine Kelly
Chef Kelly has appeared on Iron Chef and in Gourmet Magazine. She served as corporate chef de cuisine at The Slanted Door, which has won multiple awards and was named one of the Bay Area's top 100 restaurants in 2016. Kelly is a huge proponent of responsible farming practices. A local food champion, she has built a network of sustainable farms in the Bay Area and gives back to the community via local food banks. She is famous for crafting easy dishes with wholesome ingredients and spices from all over the world. Today, she serves as the Executive Chef for Sun Basket.
4. It's convenient
Each week, a box packed with pre-measured ingredients and simple recipes arrives at your door. Everything is packaged in recyclable containers, so there's no waste involved. With a few basic supplements from your own kitchen (things like olive oil, salt, and pepper) you can whip up a fresh, mouth-watering Sun Basket meal.
To build healthy eating habits, it is important to plan your meals at the beginning of the week. Sun Basket accounts for 2-4 of your weekly meals, and they even provide 30-minute recipes for the busy cook. Sun Basket is now offering three free meals with your first purchase when you sign up for the service.
5. It's healthy AND delicious!
Okay, so that's two reasons. In 2014, the British Journal of Nutrition found that organic foods have higher amounts of omega-3 fatty acids and antioxidants, which fight everything from depression to arthritis to heart disease. Because organic crops grow slower and aren't covered in pesticides, their benefits are compounded. Sun Basket's organic products will realign you with your health and lifestyle goals. Additionally, gluten-free options from Sun Basket can be beneficial to people with type 1 diabetes or irritable bowel syndrome. Plus, the nutrient-rich Paleo diet fights inflammation and fatigue caused by blood sugar spikes. Sun Basket makes it easy to go Paleo and cut dairy, excess salt and refined sugars from your diet – you won't even miss them!
Best of all, Sun Basket recipes are downright delectable. Menu items have included chicken tikka masala, huevos rancheros, and two-bean chili mac 'n' cheese, proving that eating responsibly can still be an adventure.