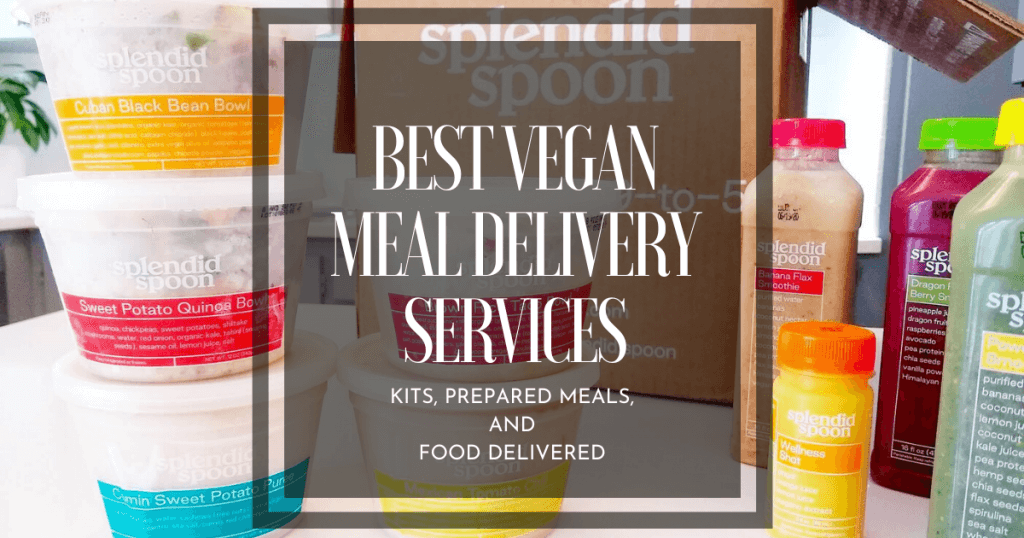 Best Vegan Meal Delivery Services
| | | | |
| --- | --- | --- | --- |
| Service | Type | Starting Price | Summary |
| Purple Carrot | Meal Kit | $ 9.99/serving | The 2-serving plan comes with three dinners per week, and the 4-serving plan comes with two dinners per week. Add breakfasts, lunches, and snacks to either plan as needed. |
| Green Chef | Meal Kit | $ 9.99/serving | With the 2-person plan, get three dinners for two people per box; with the 4-person plan, get two dinners for four people per box. |
| Sun Basket | Meal Kit | $ 10.99/serving | Choose a plan with 2, 3, or 4 dinners per week and 2 or 4 servings per meal. |
| Snap Kitchen | Prepared | $ 9.58/meal | Choose a plan with 6 or 12 meals per week. |
| Splendid Spoon | Prepared | $ 9.00/meal | Choose the breakfast + lunch plan (5 smoothies + 5 bowls), lunch-only plan (5 bowls), or the breakfast + lunch + reset plan (5 smoothies + 5 bowls + 1 full-day reset). |
| Trifecta | Prepared | $ 10.29/meal | Choose a 5- or 7-day plan, with your choice of between 1 and 4 meals per day. |
| Fresh N' Lean | Prepared | $ 9.33/meal | Choose a 5- or 7-day plan with your choice of 1, 2, or 3 meals per day. |
| Sprinly | Prepared | $ 16.06/meal | Choose a plan with 6, 12, or 18 meals per week. |
| Factor 75 | Prepared | $ 11.00/meal | Choose 4, 6, 8, 12, or 18 meals per week, then customize your box with desired breakfast, lunch, and dinner entrees. |
| Sakara | Prepared | $ 26.56/meal | Choose a 2-, 3- or 5-day weekly subscription meal plan that, depending on zip code, includes breakfast, lunch, and dinner. Alternatively, order a one-time trial program that's 2-, 3-, 5-, 10-, or 20- days in duration. |
| Veestro | Frozen | $ 9.90/meal | The A La Carte and Chef's Choice plans come with 10, 20, or 30 meals per delivery. The 5- and 7-day Weight Loss Plans come with 15 and 21 meals, respectively. |
| Plantable | Frozen | $ 12.92/meal | Get started with the Quickstart (1-week) or Reboot (4-week) program, or order a la carte with the Build Your Own Box option. |
| Revive Superfoods | Frozen | $ 4.99/cup | Choose a weekly subscription with 9, 12, or 24 cups per box or a monthly subscription with 12 or 24 cups per box. |
| Catalina Crunch | Snack Box | Varies according to product selection. | One-time purchases and recurring subscriptions available on all products. |
| Hungryroot | Groceries | Varies according to product selection. | Sign up for a personalized subscription for groceries and recipes and/or ready-to-eat serving amounts that work for you. |
| The Very Good Butchers | "Meat" Box | $ 33.66/box | Order any box a la carte or sign-up for a monthly subscription and save 5%. |
| Vegancuts | Snack Box | $24.95/box | Buy a one-time box or sign up for a monthly subscription; pre-pay for three, six, or twelve months and save. |
What is Veganism?
Veganism is so much more than a way of eating – it's an ethical lifestyle choice dedicated to preventing animal-cruelty, lessening environmental damage, and providing potential health benefits. And there are distinct differences between veganism and vegetarianism. While vegetarians don't eat animal flesh, they do eat animal-derived products such as eggs, cheese, and dairy. Vegans, on the other hand, base their diets on plant-based foods, just like vegetarians, but do not consume animal products of any kind – no meat, dairy, whey, eggs, fish, poultry, gelatin, and honey. Consequently, vegans oppose using leather, furs, skins, and even silk. Veganism defines a way of living for ethical, environmental, and health reasons.
What are the Benefits of a Vegan Lifestyle?
A vegan lifestyle benefits your health, reduces animal-cruelty, and ultimately lessens your carbon footprint, which means a healthier environment.
Reduces the Environmental Impact
The far-reaching benefits to the planet include reduced greenhouse gas emissions, reduced deforestation, less water usage, and reduced environmental effects of factory-scaled meat production. About 60% of deforested land grows crops that feed food animals. The cost of that deforestation includes habitat loss, species extinction, and climate disruption. Growing crops to feed food animals requires excessive water resources, which are often already tapped from grazing. When you replace one pound of beef with the equivalent weight in vegetables, you save 1,850 gallons of water. Plus, a vegan diet only requires one-third of the land needed to support a meat and dairy diet.
Shows Compassion for Animals
Many people opt for a vegan lifestyle out of compassion for animals and all living beings, from honey bees and silkworms to sea creatures and mammals. Vegans seek to prevent the mental and physical suffering animals experience when they're raised for food, especially in inhumane factory-scaled meat, dairy, and egg production. Even when products are labeled organic or free-range, many animals suffer from overcrowding, stress, and cruel practices like beak cutting and male chick grinding. Most food animals live far shorter life spans than nature intended. Avoiding animal-derived products is the primary way that vegans express their opposition to animal exploitation and cruelty.
Health Benefits
So we know that a vegan lifestyle provides essential benefits both to the planet and for animals, but how does it benefit you? Studies have linked improved overall health with those who eat well-planned vegan diets. Benefits can include weight loss, improved blood pressure, lowered arthritis symptoms, lower blood sugar, lower cholesterol, protection against some kinds of cancers, and over the long term, reduced risk of Alzheimer's disease. Vegans also have a lower risk of developing type 2 diabetes, and one study showed that 43% of vegan participants reduced their blood-sugar-lowering medication doses compared to just 26% of those who consumed an ADA-recommended diet. Arthritis sufferers reported less pain, joint swelling, and morning stiffness when they switched to a whole-food, plant-based vegan diet. Eating a well-balanced vegan diet allows you to consume more health-promoting foods packed with vitamins, minerals, antioxidants, phytochemicals, and fiber, like nuts, beans, legumes, grains, seeds, fresh fruits, and vegetables.
It's clear that a vegan lifestyle not only provides a wide range of health benefits but also lessens animal cruelty and reduces environmental harm.
Vegan Meal Kits
For many important reasons, you're committed to veganism – it's better for you, for animal welfare, and for the planet. But with a busy lifestyle, how do you find the time to plan nutritious, well-balanced vegan meals? It's simple! Schedule nutritious vegan meal kits for delivery to your doorstep. A "cook-and-eat" vegan subscription meal box provides everything you need to make delicious, nutrient-dense, whole-plant homecooked vegan meals without having to plan out a shopping list and make trips to the grocery store.
Look forward to fantastic recipes! They're not only chef-curated for scrumptious taste, texture, and nutrition, but include step-by-step guides that make cooking a delight. Come home from a busy day at work, knowing that the freshest, pre-portioned ingredients are waiting for you to cook a meal in 30 minutes or less. And food waste is a thing of the past – you're only cooking what you'll eat. Remaining faithful to your vegan lifestyle just got a whole lot easier!
Purple Carrot
See Purple Carrot reviews here
Designed specifically for vegans, Purple Carrot delivers only clean and green plant-based meal kits. Even if there are non-vegans in your household, they'll enjoy Purple Carrot's delicious meals too. Scan through the Purple Carrot menu to see all the yummy meals you'll soon be cooking.
You can choose from plans like Quick & Easy, High-Protein, Gluten-Free, or Chef's Choice dinners, or you can mix and match meals. That way, you'll receive exactly the meals you love in each kit. Some customer fave dinners are Kimchi Mushroom Fried Rice, Dal Makhani, and Buffalo Tempeh Tacos with Celery Radish Slaw & Lettuce Cups. For breakfast, you can choose Strawberry & Cream Cheese Toasts or Farmers' Market Tofu Scramble. For lunch, try Street Corn Bowls with Black Beans & Fiery Lime Sauce.
Meal Plan Summary: The 2-serving plan comes with three dinners per week, and the 4-serving plan comes with two dinners per week. Add breakfasts, lunches, and snacks to either plan as needed.
Price: Starting at $9.99/serving (for the 4-serving plan).
Delivery Area: Purple Carrot delivers everywhere in the contiguous U.S.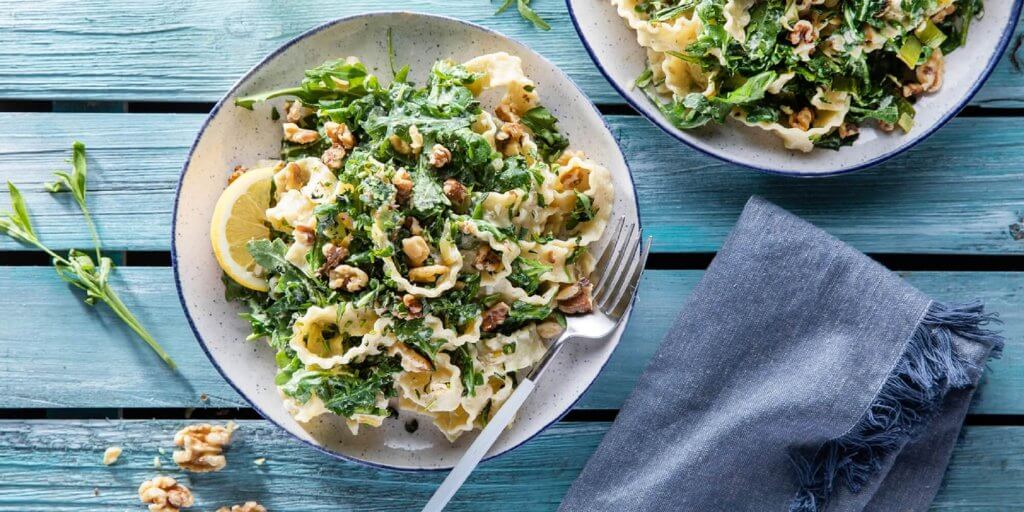 Green Chef
Green Chef is a USDA-certified organic company that provides five comprehensive meal plans, including Keto, Paleo, Balanced Living, Plant-Powered, and a Family Plan. The Plant-Powered Plan is one of the cheaper options, starting at just $9.99 per serving if you order two or three boxes.
This meal delivery service is super popular because all the ingredients you receive are pre-measured and prepped. Recipes come with step-by-step instructions accompanied by photos and chef's tips. Imagine the time you can save with everything in the box just about ready to cook. Some favorite plant-powered meals include Moroccan Carrots & Rice, Porcini Mashed Potatoes with Sautéed Carrots Slaw, and Veggie & Bean Stuffed Peppers with Rice and Roasted Tomatoes.
With the Green Chef subscription service, you can choose whether your meal kits are delivered weekly, every two weeks, or once a month. There's no minimum commitment, and if your plans change, it's easy to modify or cancel your subscription.
Meal Plan Summary: With the 2-person plan, get three dinners for two people per box; with the 4-person plan, get two dinners for four people per box.
Price: Starting at $9.99 per serving (for the plant-powered plan).
Delivery Area: Green Chef delivers everywhere in the contiguous U.S., except for parts of Louisiana.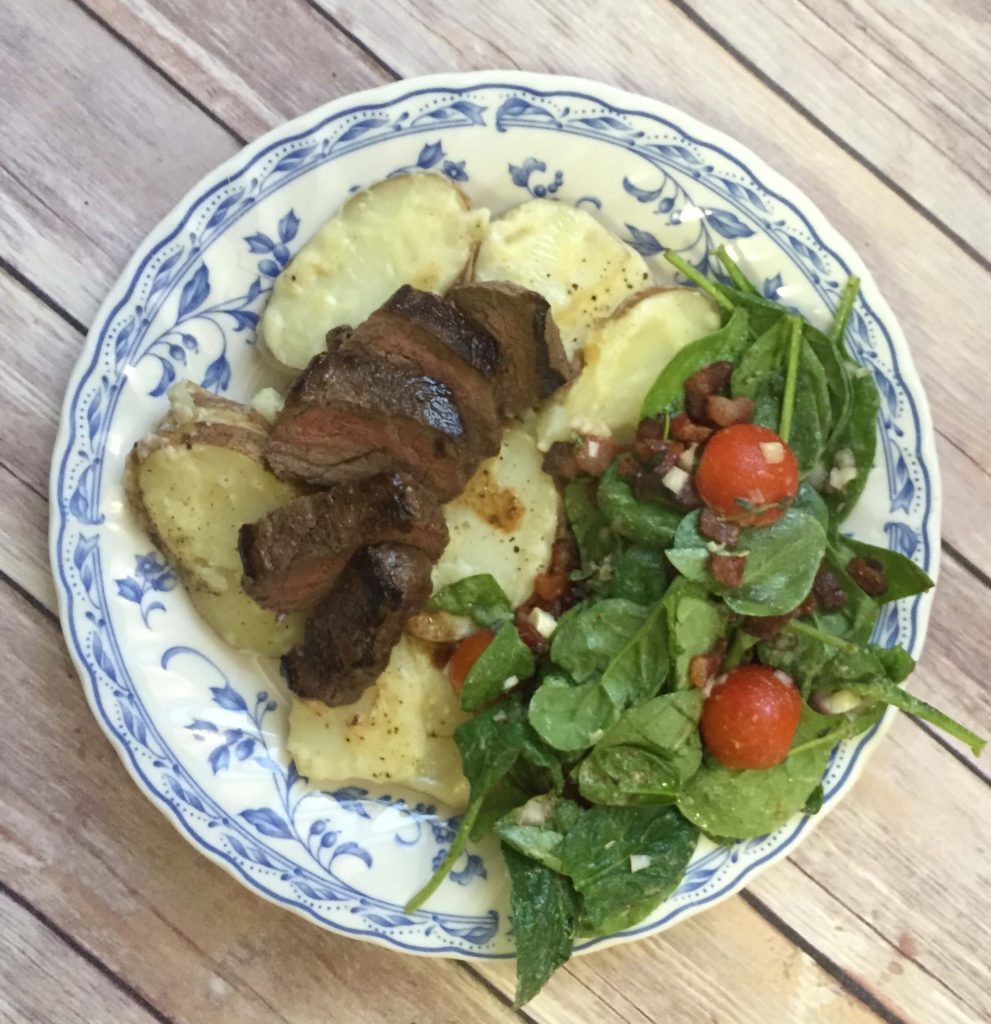 Sun Basket
Sun Basket offers breakfast, lunch, and dinner meals, plus snacks with 100% USDA-certified organic, responsibly-sourced ingredients. As with Green Chef, Sun Basket's ingredients are pre-measured to prevent food waste. Each recipe makes for fast and easy cooking – perfect for meeting your vegan goals when you're busy.
The Sun Basket vegetarian meal plan offers vegan-friendly choices such as Sweet and Sour Tofu with Water Chestnuts, Snap Peas, and White Rice or Rainbow Quinoa-Black Bean Tacos with Guacamole and Cabbage Slaw. To get started, start with the vegetarian plan, then filter the menu to see the vegan options, then select two or more vegan-friendly dinners. Sun Basket usually has at least three vegan dinners on its weekly menu. Add vegan breakfasts or lunches, plus juices, soups, smoothies, granolas, and so much more. You can skip a week or cancel your subscription at any time.
Meal Plan Summary: Choose a plan with 2, 3, or 4 dinners per week and 2 or 4 servings per meal.
Price: Starting at $10.99 per serving.
Delivery Area: Sun Basket delivers everywhere in the contiguous U.S., except for parts of Montana, North Dakota, and New Mexico.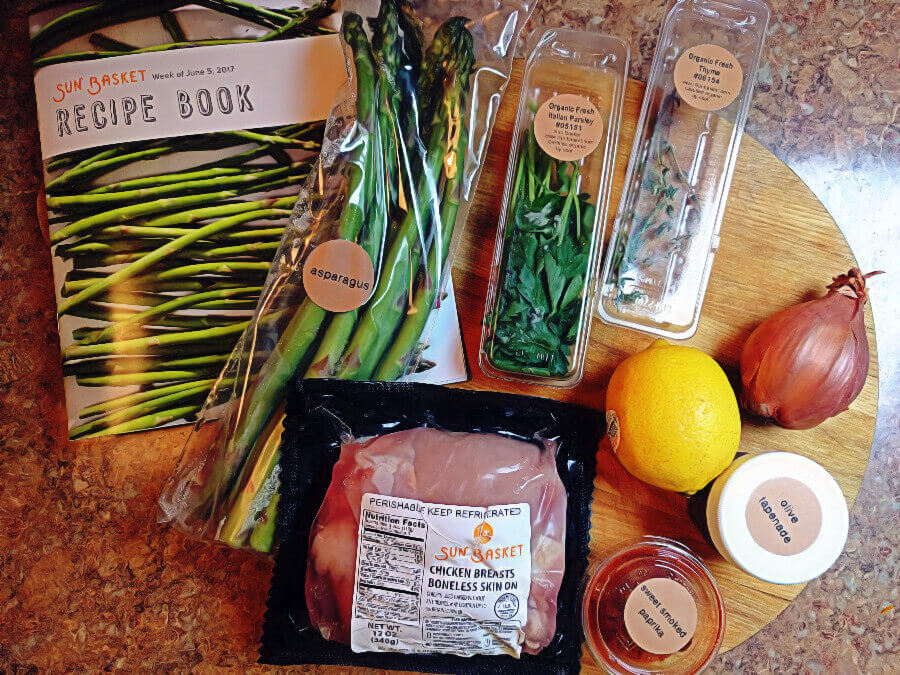 Other Meal Kits
We get a lot of questions about which meal kit services offer vegan meals. Here are the answers to the most commonly asked questions:
Does Home Chef have vegan meals?
While Home Chef does offer some vegetarian meals, these often contain dairy, eggs, and other animal products. If you follow veganism strictly, we recommend one of the services listed above over Home Chef.
Does Hello Fresh have vegan meals?
Hello Fresh typically offers four vegetarian options on its weekly menu that could be adapted to suit vegan dietary preferences. However, the better bet is to try the vegan meal plan from Hello Fresh's subsidiary, Green Chef. Hello Fresh acquired Green Chef in 2018 to better serve customers with specific dietary preferences.
Does Blue Apron have vegan meals?
Blue Apron's weekly menu usually has 3-4 vegetarian options that one could adapt to vegan. Additionally, the "Signature Plan" features an occasional plant-based Beyond Meat dish. Overall, if you're looking for a more vegan-friendly meal kit, the services we list above are better options.
Vegan Prepared Meals
No cooking required! What could be handier and more appreciated after a long day at work than coming home to a "ready-to-eat" vegan meal that you know is nutritious, clean, and beautifully prepared? Of all the vegan meal delivery services, no-cook vegan meals are by far the most convenient and most accessible when you're busy or simply want to stay on track with your vegan lifestyle goals.
Pre-made vegan meals are always delivered fresh, never frozen. You simply reheat and sit down to a delicious vegan dinner. It's almost like having your own personal chef because you know that each meal is nutritionally balanced and will taste great. When you subscribe to vegan prepared meal delivery service, you'll sidestep all the planning, prep, and trips to the grocery store!
Snap Kitchen
Snap Kitchen offers a nutritionist-designed vegetarian meal plan with vegan options. Just click on lunch and dinner, then select vegan from the drop-down filter. Typically, Snap Kitchen offers about six vegan lunch and dinner entrees, like Roasted Veggies with Cucumber Tahini or Spicy Dan Dan Noodles. You can also select vegan-friendly breakfasts like Plant-Based Yogurt or a variety of delicious oatmeals, plus salads, soups, snacks, drinks, and component meal parts.
When you click on the photo of a meal, you'll see all kinds of helpful details, such as the specific ingredients, the nutrition profile, calories, and reheating instructions. It's easy to skip weekly meal subscriptions right up until your weekly start day, and you can cancel right up until the day before your ship date.
Meal Plan Summary: Choose a plan with 6 or 12 meals per week.
Price: Starting at $9.58 per meal.
Delivery Area: Snap Kitchen currently delivers to 38 states, including Alabama, Arkansas, Connecticut, Delaware, Florida, Georgia, Illinois, Indiana, Kansas, Kentucky, Louisiana, Main, Maryland, Massachusetts, Michigan, Mississippi, Missouri, New Hampshire, New Jersey, New York, North Caroline, Ohio, Oklahoma, Pennsylvania, Rhode Island, South Carolina, Tennessee, Texas, Vermont, Virginia, and West Virginia. They also deliver to parts of Arizona, Colorado, Iowa, Nebraska, New Mexico, Wisconsin, and Wyoming.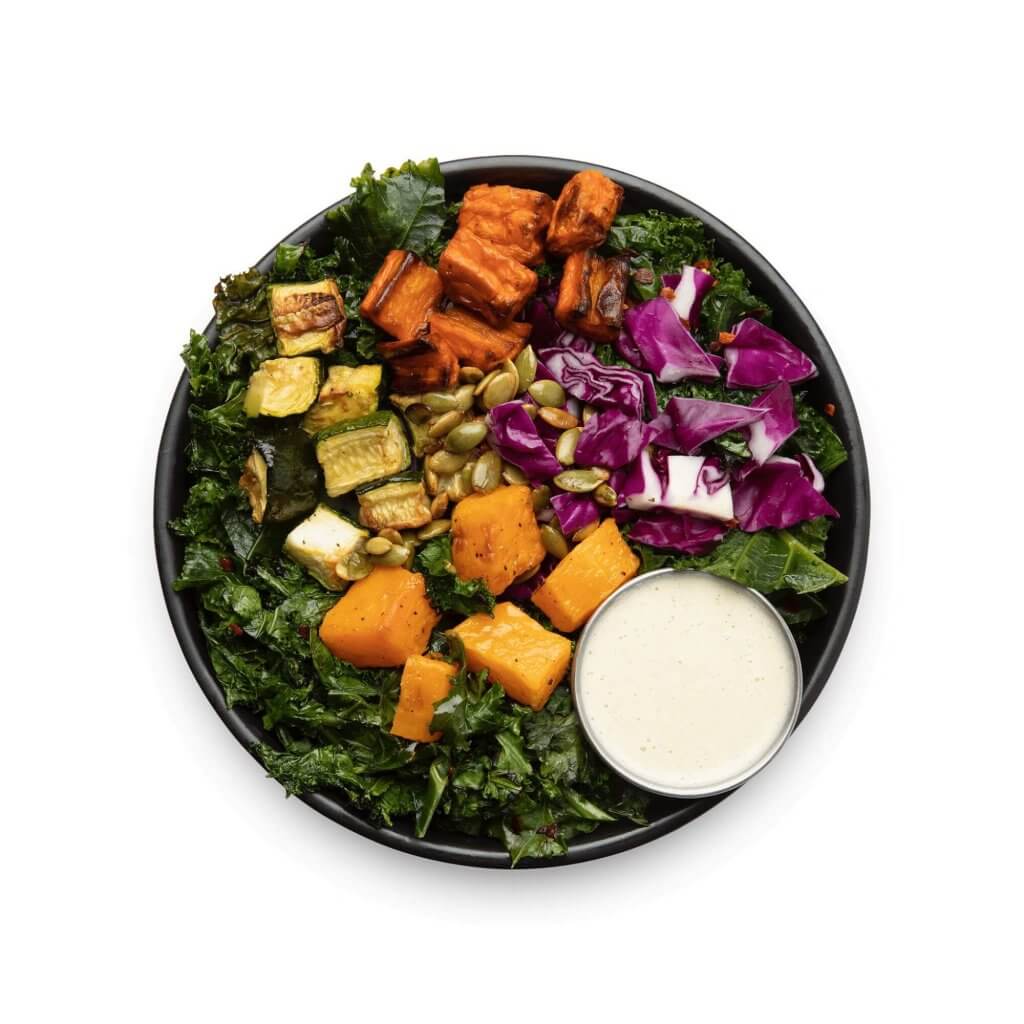 Splendid Spoon
See Splendid Spoon reviews here
With free shipping and considerable variety among its vegan plant-based, GMO-free meals, Splendid Spoon offers some great flexibility for your lifestyle. Maybe you just want to have five lunch bowls delivered weekly – how handy is that for easily maintaining your vegan eating habits at work? Simply have your prepared meal box delivered to your office or job site. Or you can subscribe to receive five lunches and five dinners per week, to cover most of your food needs for the week.
Splendid Spoon offers 27 soup and grain bowls, 15 flavors of pre-blended smoothies (no blender required), and five light "reset" soups that clean your digestive system in just one day. Committed to sustainability and the environment, Splendid Spoon ensures all packaging is 100% recyclable and that its plastics are BPA-free. By using dry ice (be careful not to touch it – it's freezing and can burn) and ClimaCell boxes, your meals arrive fresh and cold.
Meal Plan Summary: Choose the breakfast + lunch plan (5 smoothies + 5 bowls), lunch-only plan (5 bowls), or the breakfast + lunch + reset plan (5 smoothies + 5 bowls + 1 full-day reset).
Price: Starting at $9.00 per meal for the breakfast + lunch + reset plan.
Delivery Area: Splendid Spoon delivers everywhere in the contiguous U.S.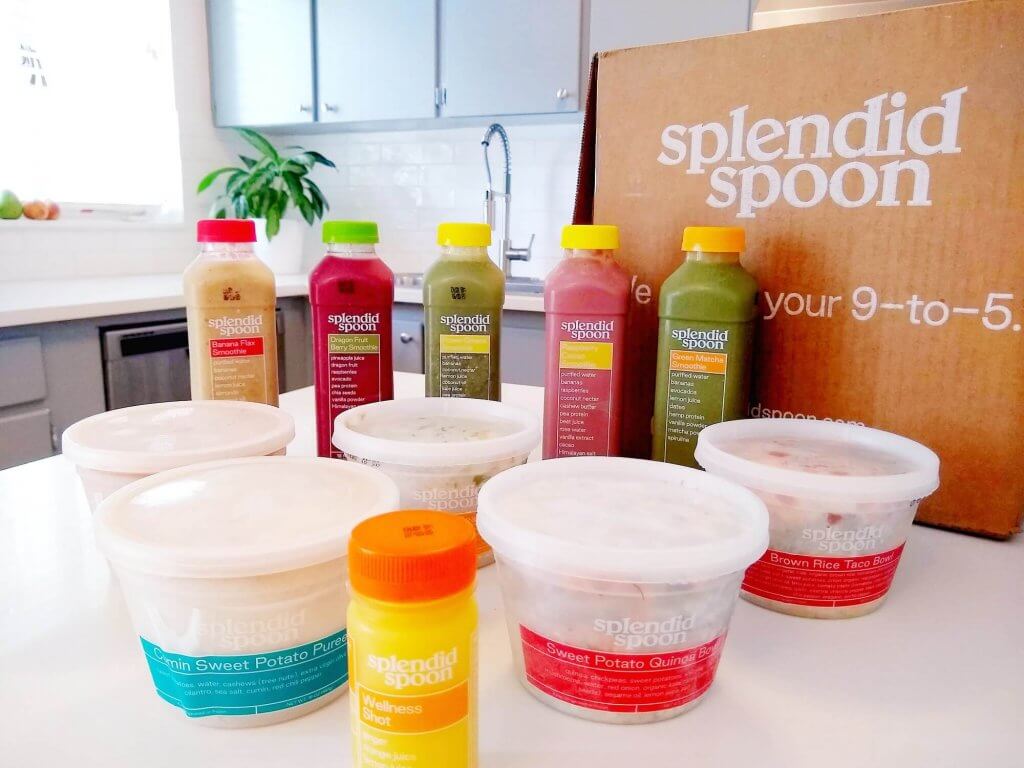 Trifecta
Whether you're working on getting in shape or you're an active athlete or bodybuilder, you'll love Trifecta's science-based macro-balanced vegan meals. The average macronutrient count per plant-based meal equals 20 grams of protein, 18 grams of fat, 50 grams of net carbs, and 400 calories. Trifecta's fully-prepared, 100% plant-based organic menus change weekly. Heart-healthy and fiber-rich, Trifecta's recipes taste great.
You can create a customized plan that meets your needs, with anywhere between one and four meals per day, five or seven days a week. Trifecta's Vegan Plan features a rotating menu of chef-selected recipes that are always gluten- and dairy-free. Start the day with options like guilt-free double chocolate gluten-free muffins and stay full throughout delicious entrees, like a lunch of garlic rice pasta and cherry tomatoes and a dinner of butternut squash and kale and chickpeas.
Meals are never frozen and arrive in vacuum-sealed packages that can last for up to 10 days in your fridge. As a vegan, you likely care about the ethical production of food. Trifecta's supply chain is 3-step (compared to retailers' traditional 5-step chain), allowing the company to reduce its packaging and carbon footprint up to 40%.
Meal Plan Summary: Choose a 5- or 7-day plan, with your choice of between 1 and 4 meals per day.
Price: Starting at $10.29 per serving (for the vegan and vegetarian plans).
Delivery Area: Trifecta delivers to all 50 states.
Promo Code: No discount offers currently available.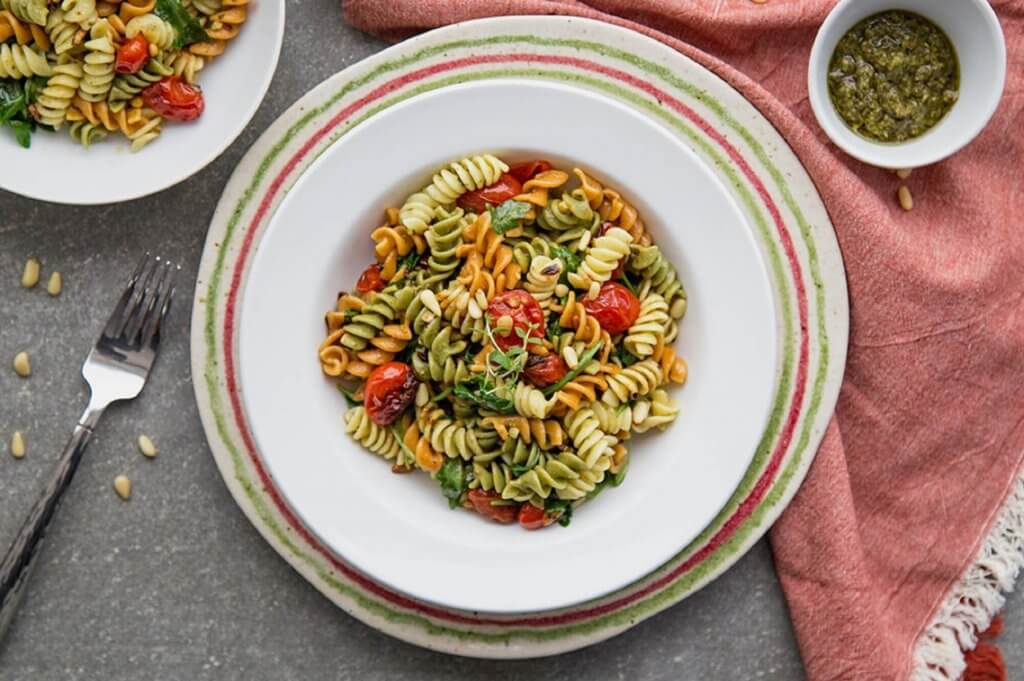 Fresh N' Lean
See Fresh N' Lean reviews here
If you're searching for vegan premade meals that are organic and nutrient-dense, check out Fresh N' Lean. This meal delivery service sources its ingredients locally from top-quality farms near Anaheim, CA. All meals on its Vegan Meal Plan are nutritionist-approved, cooked by in-house chefs, never frozen, and ready to eat in just three minutes.
With seasonally available ingredients, Fresh N' Lean ships the chef's weekly choice from among three breakfast, seven lunch, and seven dinner options that rotate. Examples off the menu include Apple Cinnamon Oatmeal for breakfast, Herb Roasted Potatoes Brown Rice with Green Beans for lunch, and Maple Parsley Carrot with Tofu for dinner. Vegan sides and snacks like Coconut Almond Buttercups and Breakfast Muffins are also available. Meals are vacuum-sealed and shipped in refrigerated boxes, so they stay fresh. Fresh N' Lean gives you the flexibility to pause or cancel your order at any time.
Meal Plan Summary: Choose a 5- or 7-day plan with your choice of 1, 2, or 3 meals per day.
Price: Starting at $7.93 per serving (for the vegan standard plan).
Delivery Area: Fresh N' Lean delivers nationwide!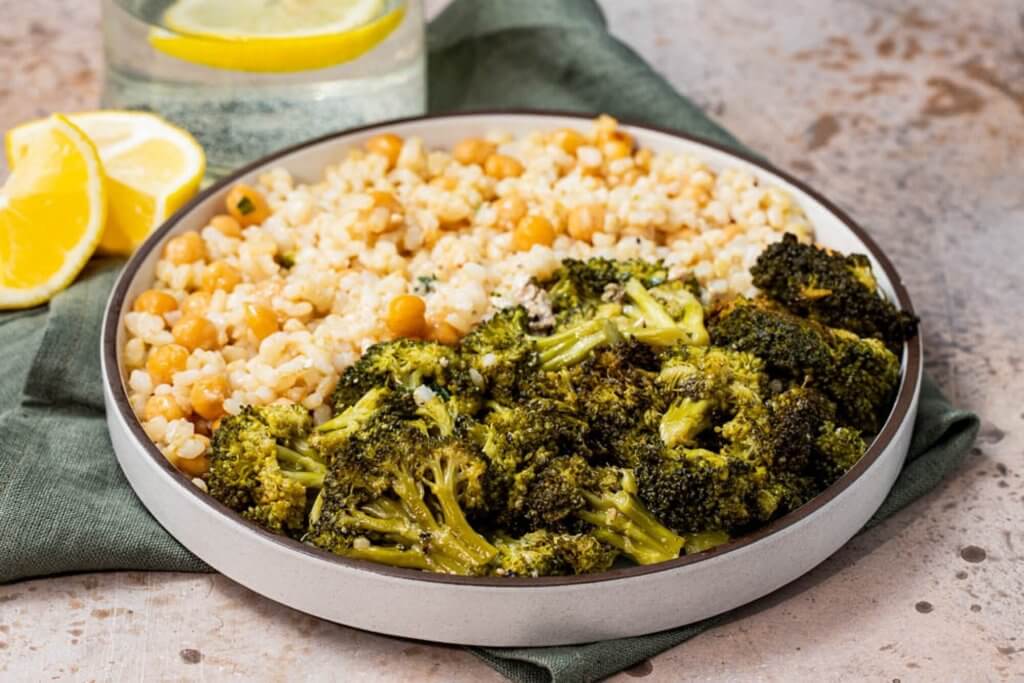 Sprinly
Free of animal products, Sprinly's vegan meals are fully-prepared, always fresh, organic, and gluten-free. The Sprinly credo is that food should be healthy, honest, and straightforward, which is why it exclusively offers a plant-based, 100% vegan menu of ready-to-eat meals. All recipes are nutrient-dense and approved by nutritionists, so you get fresh, clean food that's good for you and the planet. And if you love convenience, Sprinly meals are ready to eat in only 3 minutes or less, so the company estimates you can save over 20 hours per week by not having to grocery shop, cook, or clean up.
Some of the service's tasty and nutritious meals include Pasta Primavera Marinara with Gluten-Free Pasta and Cashew "Parm," Indian Roasted Vegetable Curry Over Cashew Quinoa, and Osaka Soba Noodles with Tofu and Peanut Sauce. You can pause or skip deliveries as often as you want, or cancel your subscription whenever you'd like.
Meal Plan Summary: Choose a plan with 6, 12, or 18 meals per week.
Price: Starting at $16.06 per serving.
Delivery Area: Sprinly currently ships to Michigan, Ohio, Pennsylvania, Indiana, Kentucky, West Virginia, Northern Virginia, Buffalo, New Jersey, Delaware, Washington DC, Maryland, Nashville, and the Greater Chicago Area (anywhere within 75 miles of Chicago). Check availability in your area here: https://www.sprinly.com/check-availability/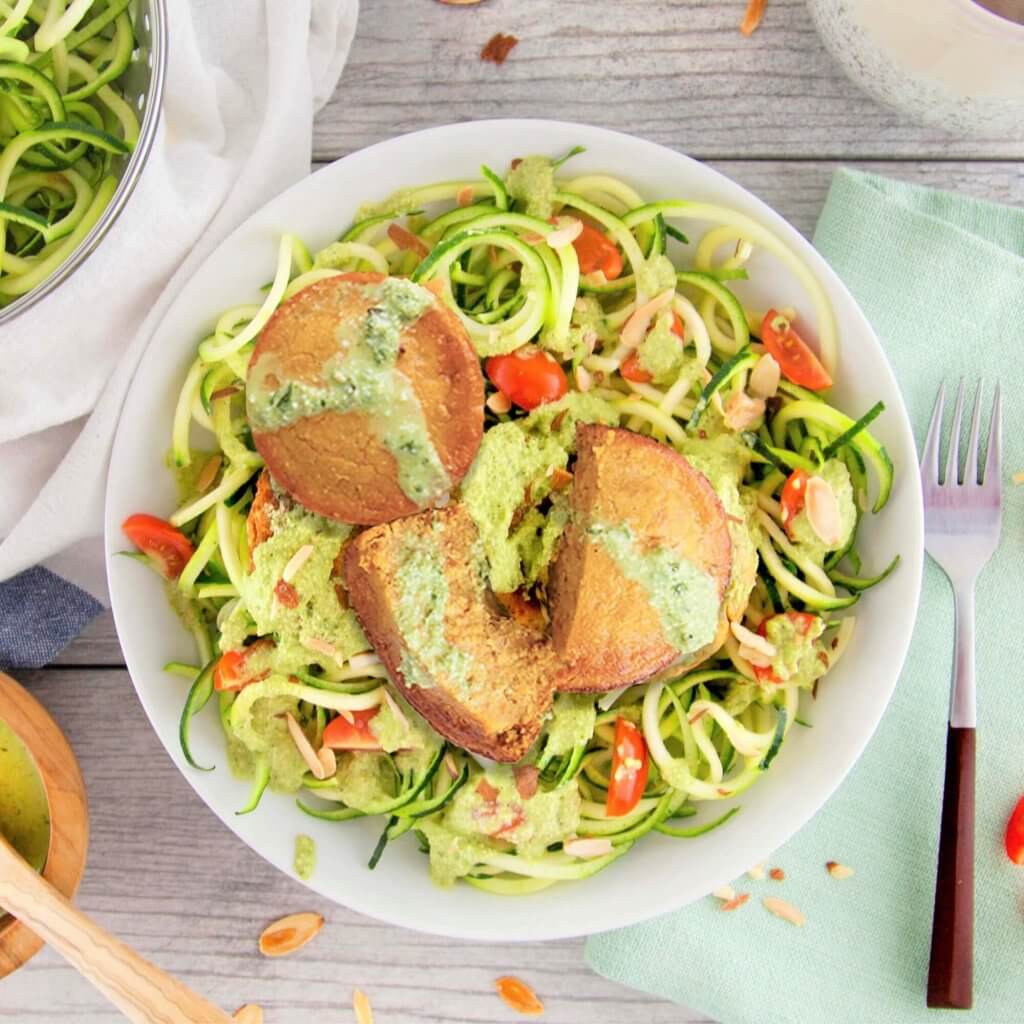 Factor 75
Combining nutritional science with delicious recipes, Factor 75 offers a weekly menu of ready-to-eat breakfast, lunch, and dinner options. You can add wellness juices and snacks or customize the weekly menu based on which foods you prefer.  As a new subscriber, you'll get a complimentary 20-minute consultation with a registered dietitian to help you achieve your dietary goals.
Meals are delivered fresh, never frozen, so all you have to do it heat, eat, and enjoy the tasty flavors knowing that you're eating nutritious vegan food. Factor 75 features 4-6 vegetarian options every week, and many of these are free of any animal products. Quickly identify vegan-friendly meals on the weekly menu by looking for the "V" and plant logos under the recipe description. Peanut Buddha Bowl, Indian-Style Vegetable Rice, and Chickpea Curry are just some of the yummy vegan options.
Meal Plan Summary: Choose 4, 6, 8, 12, or 18 meals per week, then customize your box with desired breakfast, lunch, and dinner entrees.
Price:  Starting at $11.00 per meal.
Delivery Area: Factor delivers everywhere in the contiguous U.S.
Promo Code: No discount offers currently available.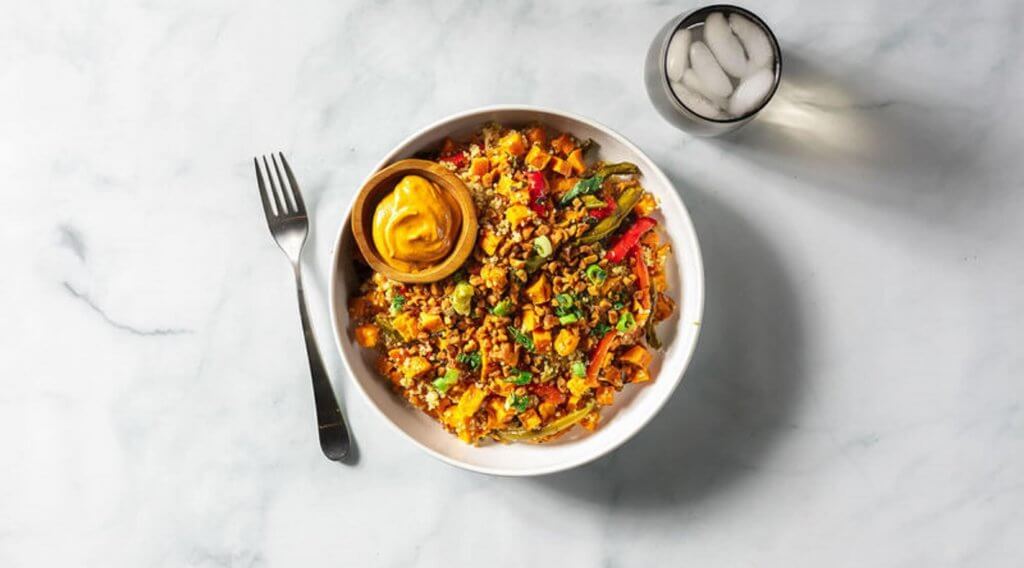 Sakara
Sakara's mantra is 'eat clean eat whole.' The organic, plant-based meal delivery service is committed to providing fully prepared meals of nutrient-dense colorful veggies and whole-foods. In addition to delivering weekly breakfasts, lunches, and dinners, Sakara offers detox teas and health waters plus a wide range of organic supplements, powders, and snacks. Delicious meals might include the Ethiopian Plate with Injera Flatbread and Awaze Sauce, Cooling Cashew Vermicelli, and Equinox Salad with Stone Fruit Tahini.
Ready to eat meals are delivered to your doorstep, so you'll have zero prep or cooking. The set menus rotate weekly and seasonally, and every shipment includes detox tea and Sakara's Daily Probiotic. Sakara is also committed to the Zero Waste Initiative. The 1% of food that doesn't go into your meals is donated or composted.
Meal Plan Summary: Choose a 2-, 3- or 5-day weekly subscription meal plan that, depending on zip code, includes breakfast, lunch, and dinner. Alternatively, order a one-time trial program that's 2-, 3-, 5-, 10-, or 20- days in duration.
Price: Starting at $26.56 per serving.
Delivery Area: Sakara delivers everywhere in the contiguous U.S. However, program options may vary according to zip code.
Promo Code: No discount offers currently available.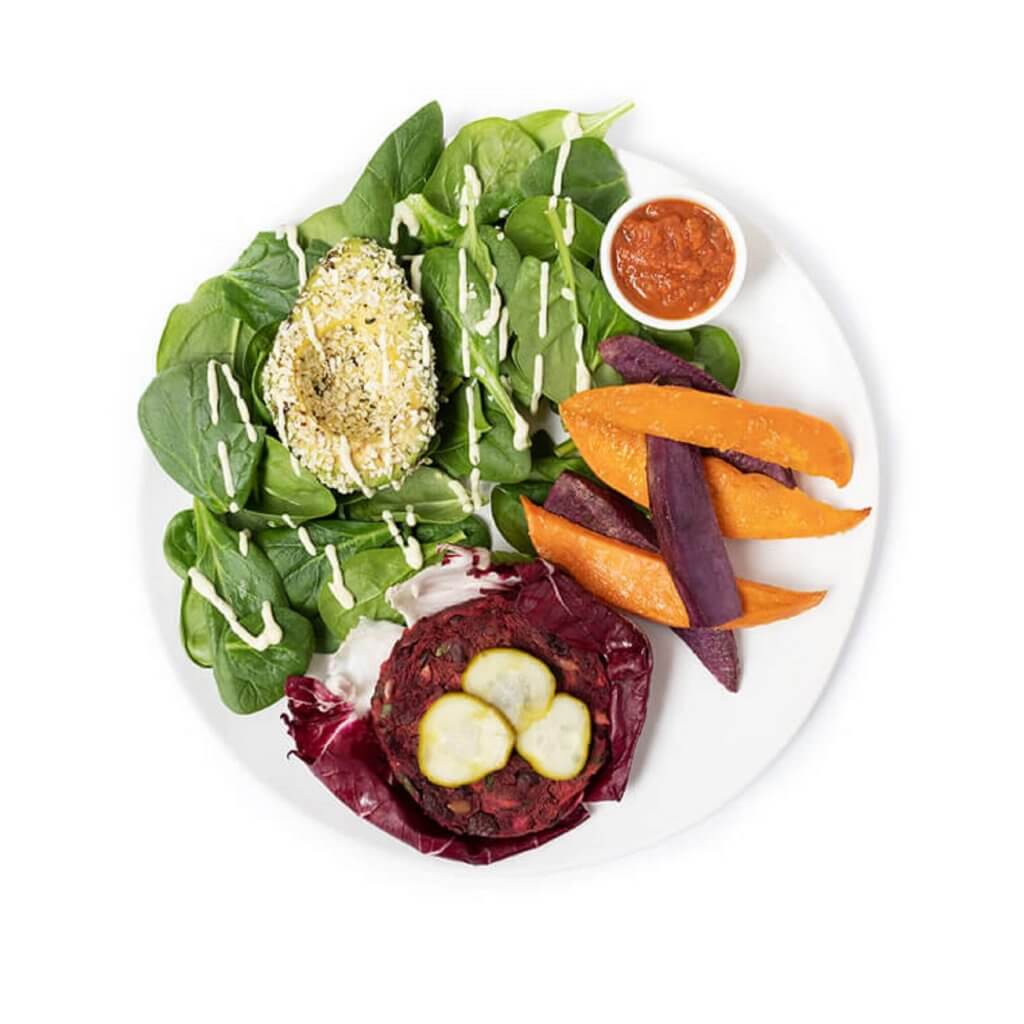 Vegan Frozen Meals
The ultimate vegan lifestyle convenience – carefully crafted frozen vegan meals delivered to your door. Are you in a pinch as dinner approaches and need to save time? Do you need a break from cooking? Do you need to kickstart a vegan lifestyle or simply need support to maintain it? When you stockpile vegan meals in your freezer – voila – nutrition and taste are but a bite away. Especially handy when other members of your household are struggling with veganism, vegan frozen meals can help them stay on the wagon.
Leave it to Beaver, The Brady Bunch, and 'TV Dinners.' Those were the days! Although the shows were healthy, the frozen dinners came loaded with processed, unfamiliar ingredients, too much salt, too much sugar, artificial colors, and fake flavors. And it's true, some of those types of frozen meals are still lurking out there today. That's why we've carefully reviewed the best vegan frozen meal companies here. They pride themselves in creating delicious, balanced meals using top-quality ingredients. No shopping, no chopping, no cooking, no clean-up. Sounds perfect for your busy lifestyle.
Veestro
Veestro's frozen vegan meals are plant-based and chef-prepared with organic ingredients. You can select breakfast, entrees, soups, juices, and even desserts. With the service's A la Carte options, you'll have the added benefit of being able to choose entrees that align with your dietary preferences, including soy-free, kosher, low-calorie, gluten-free, and high-protein meals. All meals are preservative- and GMO-free.
Even though ingredients are locally-sourced, Veestro's recipes draw inspiration from ethnic cuisines around the world. Some examples of this 100% plant-based meal service's organic vegan meals include Red Curry with Tofu, Enchilada Casserole, and Omelet Primavera. And. You can customize your order and choose specific items or sign up for meal plans. Plus, you can pause delivery, change your meals, or cancel at any time. The only commitment is to your vegan lifestyle.
Meal Plan Summary: The A La Carte and Chef's Choice plans come with 10, 20, or 30 meals per delivery. The 5- and 7-day Weight Loss Plans come with 15 and 21 meals, respectively.
Price: Starting at $9.90 per serving (for the A La Carte and Chef's Choice subscription plans).
Delivery Area: Veestro delivers everywhere in the contiguous U.S.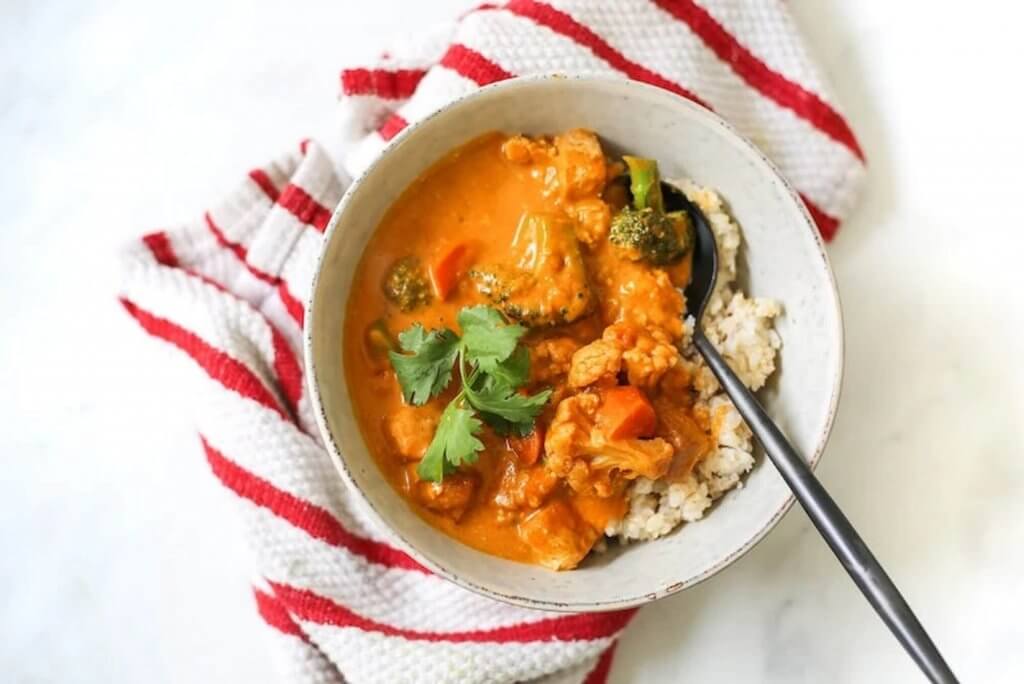 Plantable
Plantable is all about making healthy eating tasty, easy, and effortless so that it becomes a way of life. They deliver frozen vegan meals, made from scratch with 100% clean plant-based ingredients, to your door. Plantable ensures that each of its meals includes a healthy balance of macro-nutrients, without added sugar.
The one-week Quickstart program combines 12 plant-based meals (six lunches and six dinners) with a personal support coach for seven days, plus a welcome booklet with tips on what you should eat for breakfast and snacks. If you want a chance to establish new habits, go with the four-week Reboot, where you'll receive six weekly lunches and six dinners plus 28 days of personalized support. You can also customize a Build Your Own Box without coaching.
Meal Plan Summary: Get started with the Quickstart (1-week) or Reboot (4-week) program, or order a la carte with the Build Your Own Box option.
Price: Starting at $13.54 per serving for the Build Your Own Box option.
Delivery Area: Plantable delivers everywhere in the contiguous U.S., plus Alaska.
Promo Code: No discount offers currently available.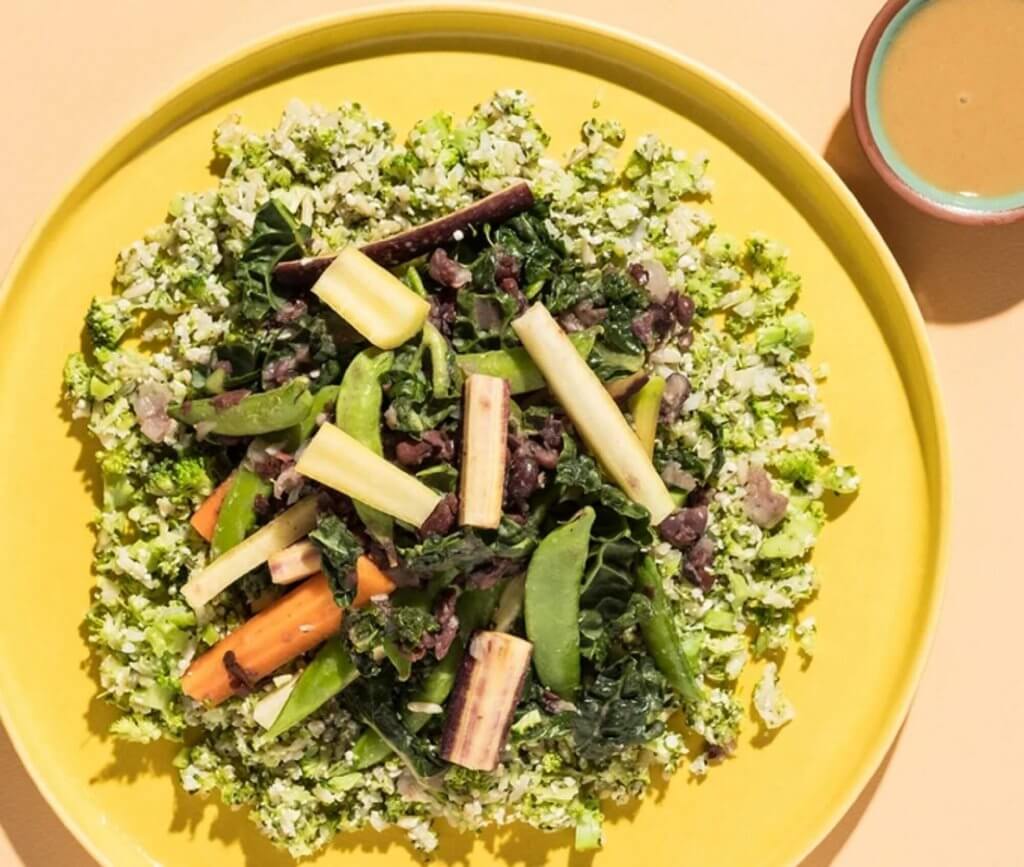 Revive Superfoods
See Revive Superfoods reviews here
Revive Superfoods offers amazing smoothies, acai and oat bowls, and supermeals developed and balanced by food scientists and nutritionists to assure maximum health benefits. For example, the Strawberry Zen smoothie is not a powder, but a cup of whole and superfoods including banana, cranberries, chia seeds, peaches, zucchini, coconut oil, raspberries, pea protein, and flax seeds. As with all of Revive Superfoods' delicious superfood smoothies, you simply add your favorite liquid and blend. The frozen acai bowls will just need to be placed overnight in the fridge to thaw. You'll use your favorite liquid to soak oat bowls overnight, and supermeals only need to be reheated for 2-4 minutes in the microwave or on the stovetop. You can choose from a weekly or monthly subscription, and all subscription plans include free shipping.
Meal Plan Summary: Choose a weekly subscription with 9, 12, or 24 cups per box or a monthly subscription with 12 or 24 cups per box.
Price: Starting at $4.99 per serving for the 24-cup box.
Delivery Area: Revive Superfoods delivers across most of Canada and the contiguous U.S. Check deliverability to your zip code at check out or contact customer service at hello@revivesuperfoods.com.
Promo Code: Get 50% off your first order with code SUPER50.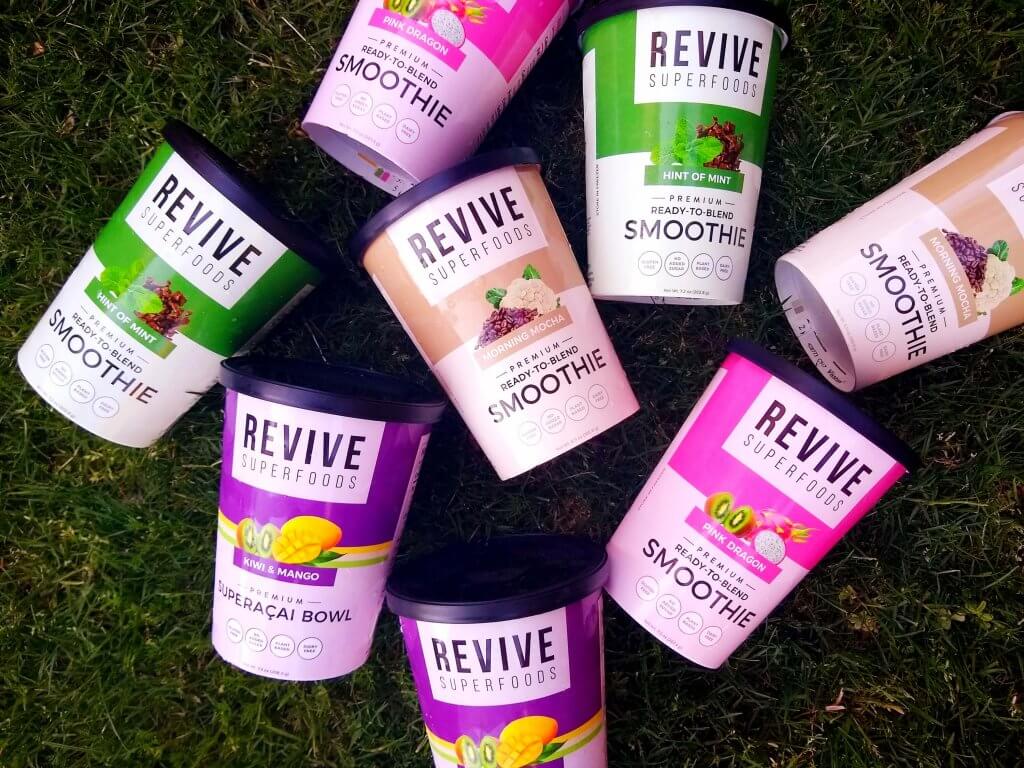 Other Vegan Subscription Boxes
Why are vegan subscription boxes all the rage? Conscious consumers know that vegan box subscriptions offer more than just health benefits. They can benefit the environment by lowering your carbon footprint. When you efficiently select products on an app or your computer, you save tons of shopping trips. Sometimes you have to drive to several stores just to find all the products that support your vegan lifestyle. Not so with vegan food subscription boxes – you can do all of your shopping conveniently online.
Some vegan boxes contain hard-to-find vegan foods, foods that may be unavailable at your favorite store, or innovative vegan foods that are just coming to market. And many offer the ability to customize your box based on food allergies, ingredients, and the types of meals and snacks you prefer. They're an ideal way to have delicious, nutritious vegan foods, drinks, and snacks delivered straight to your doorstep and one of the best ways to maintain your vegan lifestyle.
Catalina Crunch
See Catalina Crunch reviews here
Catalina Crunch emphasizes that its reduced sugar cereals, smoothies, and snacks are designed especially for keto diets. However, the company makes its gluten- and sugar-free foods from non-GMO plant proteins, so they are excellent for vegan lifestyles too. Catalina Crunch cereals are nutrient-dense, with 10 grams of protein, 6 grams of fiber, and only 5 grams of net carbs. The six cereal varieties come in flavors that might remind you of your favorite cereal from childhood: honey graham, chocolate banana, dark chocolate, maple waffle, mint chocolate chip, and cinnamon toast.
In addition to cereal, Catalina Crunch also offers freeze-dried whole fruit, veggie, and nut smoothies. Each serving has 6 grams of protein, 14 grams of fats, 5 grams of net carbs, and only 3 grams of sugar. Smoothie flavors are strawberry banana, tropical pineapple, and mixed berry, and they also offer vegan sandwich cookies for guilt-free snacking. You can place a one-time order or sign up for a subscription to enjoy a discount. Shipping is always free on all orders.
Subscription Plan Summary: One-time purchases and recurring subscriptions available on all products.
Price: Varies according to product selection.
Delivery Area: Catalina Crunch delivers everywhere in the U.S.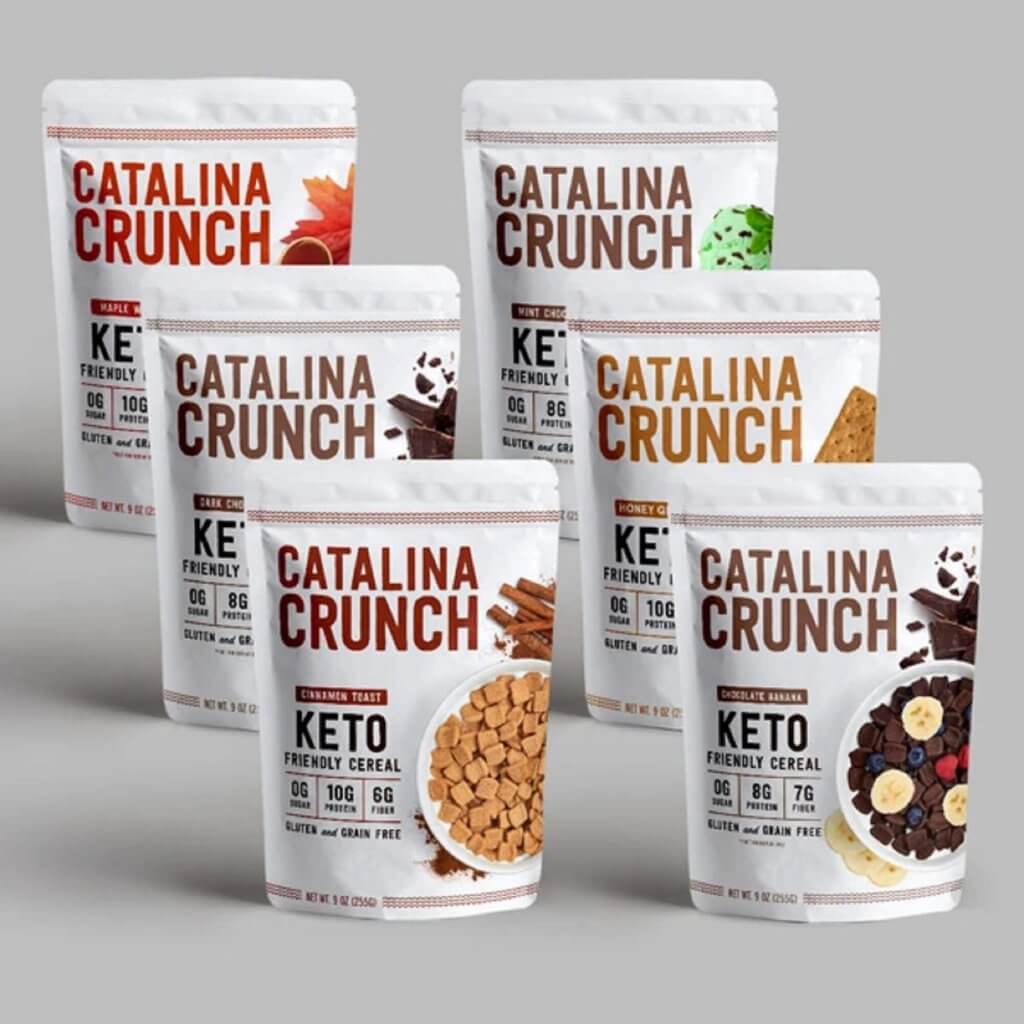 Hungryroot
Hungryroot is a grocery and meal delivery service that couldn't be more convenient. You can order pretty much everything you need to stock your fridge and pantry, right from your computer. When you set up your subscription, you'll specify your vegan preferences, then Hungryroot will customize and deliver a weekly box of vegan ingredients and vegan prepared foods.
All Hungryroot foods are free of artificial sweeteners, corn syrup, artificial colors and preservatives, and partially hydrogenated oils. The offerings change week to week, and you can select from seven major food categories: pre-washed fresh veggies, grains and pastas, proteins (many plant-based), sauces, and dressings (most are vegan), pantry staples, snacks, and sweets. It's easy to adjust your plan size and items, so you get a box filled with exactly what you want.
Subscription Plan Summary: Sign up for a personalized subscription for groceries and recipes and/or ready-to-eat serving amounts that work for you.
Price: Starting at $8.49 for recipe servings and $3 for ready-to-eat breakfasts and sweets.
Delivery Area: Hungryroot ships to most locations in the contiguous U.S.
Promo Code: Right now, Hungryroot is offering 30% off plus free shipping on all first-time orders over $99, no coupon code needed.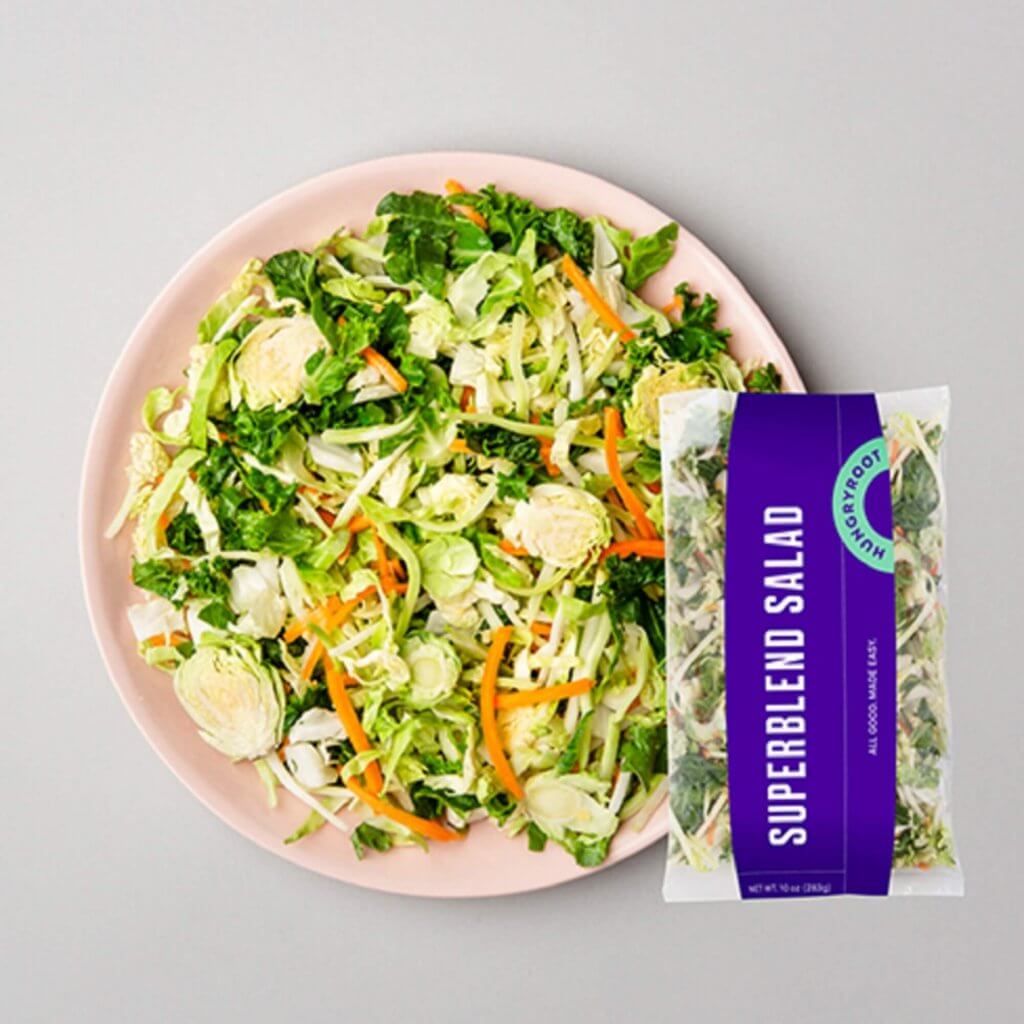 The Very Good Butchers
Most vegans aren't fond of the word 'butcher.' But The Very Good Butchers are bean butchers who make the most nutritious and delicious plant-based meats available. One of the founders, a classically trained French chef, strives to put healthy, tasty plant-based food on your table. You no longer have to put up with overly processed, odd tasting meat replacements.
Depending on your food needs, you can buy various plant-based meats by the box, subscribe to the monthly meat club, or buy individual products that include everything from plant-based steaks to bangers, burgers, bacon, and more. Currently, The Very Good Butchers offers six different meat box selections plus a variety of vegan cheeses and Save Da Sea Smoked Salmon. The company's website features some fantastic recipes to inspire your plant-based feast.
Subscription Plan Summary:  Order any box a la carte or sign-up for a monthly subscription and save 5%.
Price:  Starting at $33.66 for the monthly meat club subscription.
Delivery Area:  The Very Good Butchers ships everywhere in the U.S. and Canada.
Promo Code:  No discount offers currently available.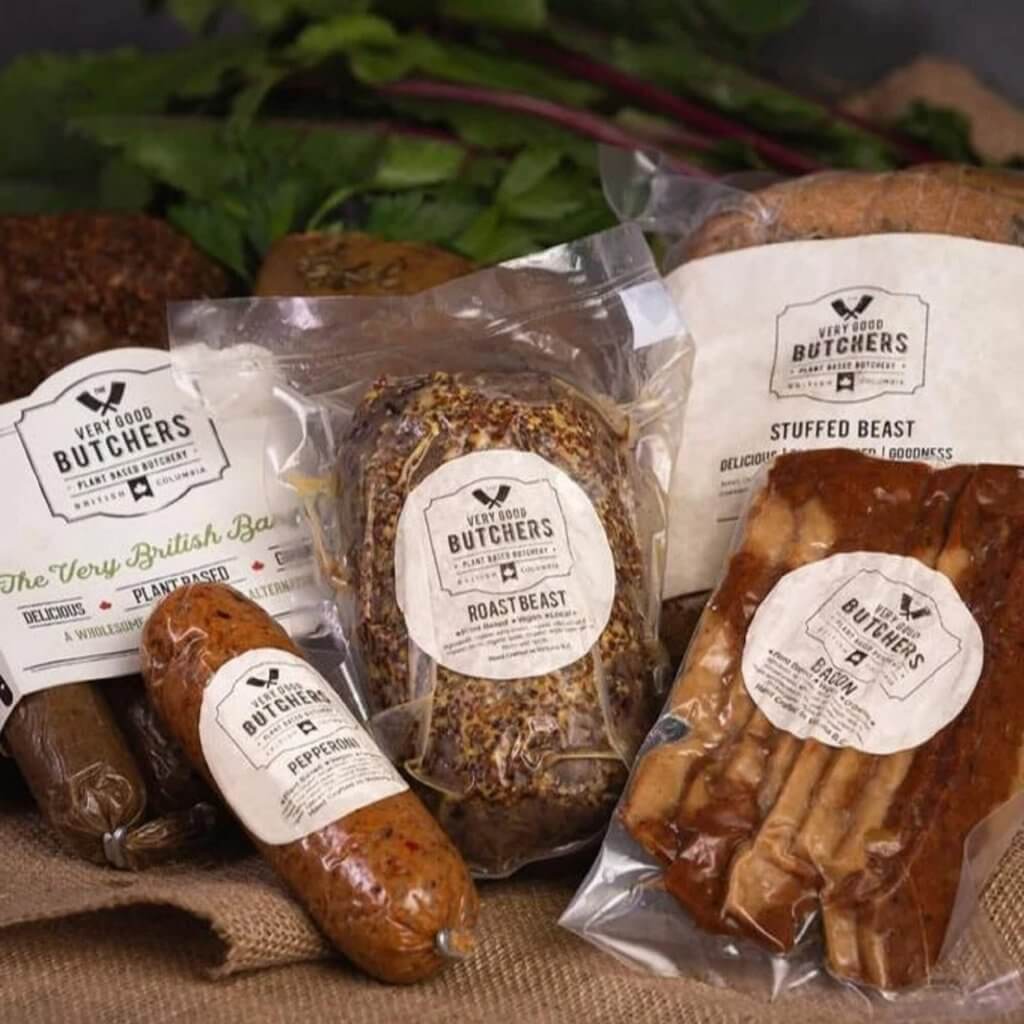 Vegancuts
The Vegancuts mission is to celebrate the vegan lifestyle and bring you vegan products you can trust. One of their most popular vegan offerings is the monthly subscription snack box. Each box contains ten or more vegan meal items, snacks, and beverages. For example, a monthly delivery might include vegan mac and cheese, avocado chips, superfood smoothies, PURPO cereal cups (made with purple sweet potato), soft-baked chocolate chip cookie+protein, or Pigless Pork Rinds. Subscription flexibility allows you to skip a month anytime, and if you live in the U.S., shipping is free.
A newer offering is the 'Build Up Your Pantry' box, which contains at least 16 snacks. The pantry box is not a subscription, but rather a one-time purchase that enables you to buy as many as you'd like.
Subscription Plan Summary: Buy a one-time box or sign up for a monthly subscription; pre-pay for three, six, or twelve months and save.
Price: Pay $24.95 per month, or save $40 when you pay $258.60 for the 12-month subscription.
Delivery Area: Vegancuts ships everywhere in theS.
Promo Code: No discount offers currently available.