Revive Superfoods Reviews, Pricing, Discounts & More - Complete Review
Delicious chef-crafted superfood eats delivered right to your door and ready in minutes!
Revive Superfoods Dietary Options
Revive Superfoods' wholesome, pre-portioned meals make healthy eating affordable and convenient. Like its competitor, Daily Harvest, Revive Superfoods offers a line-up of smoothies, oat and acai bowls, and "supermeals" that take the guesswork and effort out of enjoying a nutritious breakfast, lunch, or snack. As the brand's name indicates, each Revive Superfoods meal contains loads of superfoods like matcha, cinnamon, coconut oil, and chia seeds. These incredible foods have amazing health benefits ranging from anti-inflammatory properties to digestive and immune support. The best part? Cups start at just $4.99, making this option much cheaper (and overwhelmingly healthier) than hitting the closest drive-thru lane.
Revive Superfoods Promo Code
Get 50% off your first order with code SUPER50.

Sponsored Advertiser
Revive Superfoods FAQ:
How much does Revive Superfoods cost?
With Revive Superfoods, you can sign up for a weekly or monthly subscription. A 9-cup box costs $51.75, a 12-cup box costs $65.88, and a 24-cup box costs $119.76. Here's a full break out:
Weekly Subscription Pricing
| Cups Per Box | Cost per Serving | Price per Box |
| --- | --- | --- |
| 9 | $5.75 | $51.75 |
| 12 | $5.49 | $65.88 |
| 24 | $4.99 | $119.76 |
Monthly Subscription Pricing
| Cups Per Box | Cost per Serving | Price per Box |
| --- | --- | --- |
| 12 | $5.49 | $65.88 |
| 24 | $4.99 | $119.76 |
All subscription plans include FREE shipping!
How many calories are in the typical Revive Superfoods meal?
Revive Superfood meals are between 150-400 calories. Below is a breakout of the typical calorie range per meal based on meal type:
Smoothies: 150-250 calories
Oat Bowls: 350-400 calories
Acai Bowl: 200 calories
Supermeals: 200-300 calories
How long does it take to cook a Revive Superfoods meal?
All items take just a few minutes of prep:
Smoothies: Add your favorite liquid and blend for a minute or two.
Acai Bowl: Just set in your fridge to thaw overnight.
Oat Bowls: Soak overnight with your favorite liquid, or heat for 3-6 minutes on the stovetop or in the microwave.
Supermeals: Reheat for 2-4 minutes on the stovetop or in the microwave.
When are Revive Superfoods meals delivered?
Revive Superfoods delivers Tuesday-Friday, depending on where you live. View options based on your zip code at check out.
How much does shipping cost?
Where does Revive Superfoods deliver?
Revive Superfoods delivers across most of Canada and the contiguous U.S. Check deliverability to your zip code at check out or contact customer service at hello@revivesuperfoods.com.
How do you skip a week of Revive Superfoods meals?
You can skip an upcoming delivery before the scheduled billing date. To do so, log-in to your account and navigate to "Upcoming Deliveries." Skip a date by clicking on the date. A red line through the date for any skipped weeks.
How do you cancel Revive Superfoods?
You can easily pause or cancel your Revive Superfoods account at any time. Log-in to your account and navigate to Manage Plan > Plan Status > Pause Subscription. Make sure to cancel your subscription before your next billing date to avoid getting charged.
How do you contact Revive Superfoods?
Revive Superfoods Complete Review
Love the idea of healthy smoothies and grain bowls, but don't have the time to put them together yourself? Revive Superfoods offers an assortment of delicious drinks and bowls packed with nutrient-rich superfoods ready to blend or reheat. See our full review below!
Read More
An Overview of Revive Superfoods
This prepared meal delivery service makes it easy to whip up a wholesome, healthy smoothie for breakfast or to enjoy a hearty, delicious grain bowl for lunch. Sign up for a weekly or monthly subscription, with 9, 12, or 24 cups per delivery. You customize your box, choosing selections off Revive Superfoods' menu of ready-to-blend smoothies, pre-made oat bowls, prepared acai bowls, and ready-to-heat and eat supermeals. Starting at just $4.99, this bowl and smoothie delivery service is one of the most affordable services in its category, offering subscribers foods filled with nutritious and exotic ingredients for less than the competition.
Revive Superfoods Menu
Revive Superfoods' menu currently offers 15 ready-to-blend smoothies, four pre-made oat bowls, an acai bowl, and four ready-to-eat supermeals. With all these enticing options, you may have a difficult time narrowing down the selections to add to your weekly or monthly subscription box.
Smoothies
Revive Superfoods' smoothies contain a staggering range of exciting and exotic ingredients, like baobab, lucuma, and camu camu. The farm-frozen smoothie ingredients arrive in a cup, prepped, and ready to blend. Just fill the container to the top with your liquid of choice (any milk works great!), dump the contents into your blender, and blend away. Your breakfast or post-gym snack is ready in just minutes!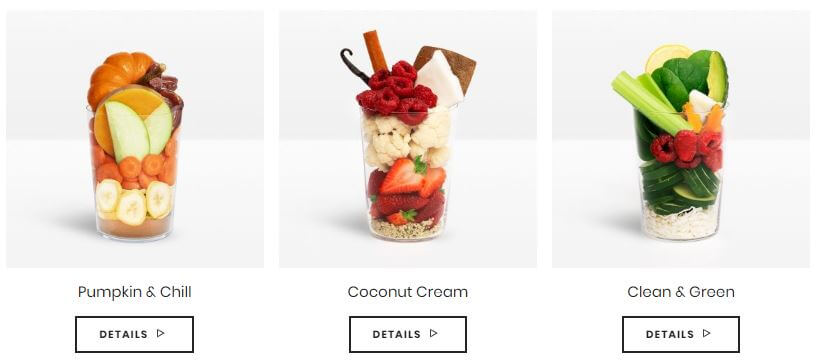 Pre-Made Oat Bowls
Want something truly satisfying and satiating to jumpstart your day? Start your morning with a Revive Superfoods oat bowls. Containing gluten-free oats and loads of other nutrient-rich ingredients, these bowls come in four tempting flavors: Carrot Spice, Banana Nut, Berry Patch, and Pom Orange. Soak the contents of your cup with your favorite liquid overnight to enjoy cold or heat up on the stovetop or in the microwave.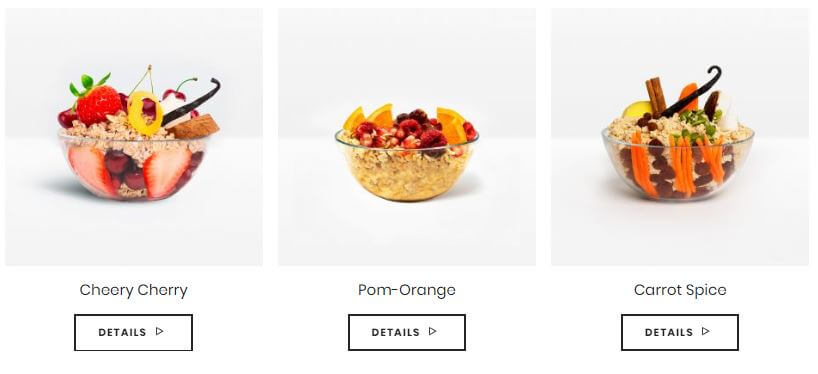 Acai Bowl
Currently, Revive Superfoods offers a single Acai Bowl (though, we suspect there are additional flavors in the works). A blend of acai, coconut milk, banana, and dates creates an antioxidant-rich base, which is topped with a medley of mango, kiwi, blueberries, raspberries, and coconut. Just defrost in your fridge overnight, and the bowl is ready-to-eat when you wake up – no prep required!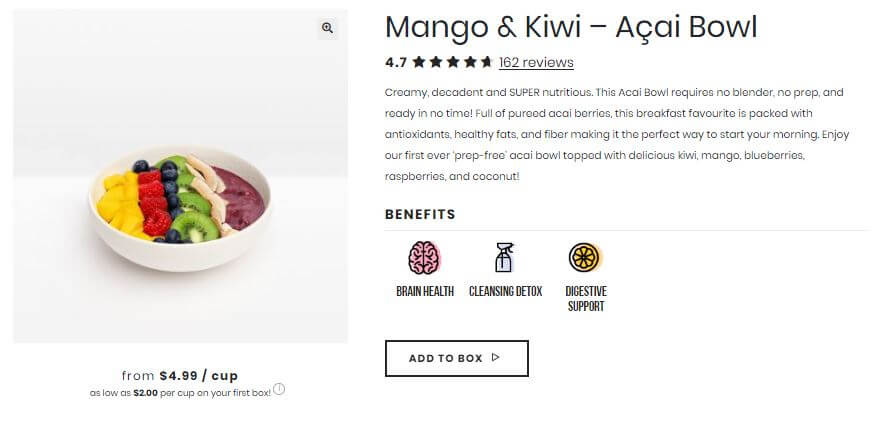 Supermeals
Looking for a fast, wholesome alternative to traditional microwave lunches? Revive Superfoods has the answer. Their supermeals come with a grain base (like wild rice or rainbow quinoa) plus an array of yummy veggies and legumes. These high-protein meals keep you full, plus they take just a few minutes to reheat, which makes lunchtime that much easier!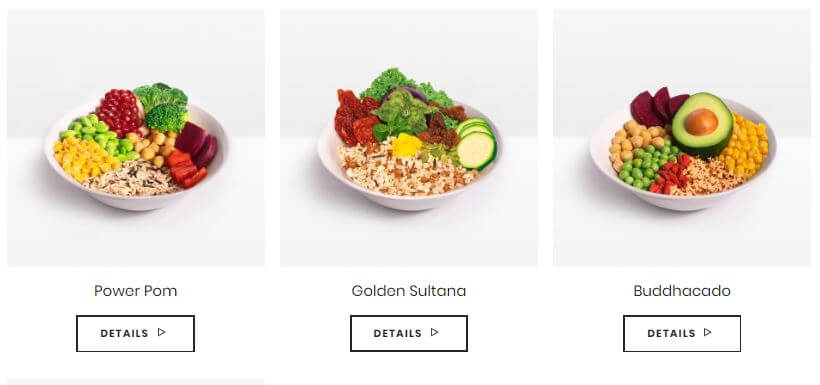 Revive Superfoods Plans and Pricing
Offering weekly and monthly plans,
Revive Superfoods' pricing starts at just $4.99 per cup
. All plans come with FREE shipping.
Weekly Plan
With the weekly plan, choose either 9, 12, or 24 cups.
9 cups per week: $5.75/cup
12 cups per week: $5.49/cup
24 cups per week: $4.99/cup
Monthly Plan
Alternatively, the monthly plan allows subscribers to order 12 or 24 cups.
12 cups per month: $5.49/cup
24 cups per month: $4.99/cup
Revive Superfoods Review
We received a 12-cup box to sample for this review. Our box included three types of smoothies, two supermeals, and one acai bowl. We unpacked the box, which came with insulation and dry ice to keep all the ingredients cold. Though the box was in transit for two days, from shaking the cups, you could tell the ingredients were still frozen upon arrival. After snapping a few pics, we selected one of the smoothies to try and put the rest of the cups in the freezer.
Smoothies
The bright Pink Dragon cup came packed with a magical mixture of energizing and immunity boosting ingredients. A standard smoothie base of bananas and strawberries gets some extra oomph from a slew of exotic superfood ingredients including dragon fruit, lychee, maca, and acai. The typical smoothie in our house is usually just banana, berry, so it was fun getting to try new ingredients that would typically be too cost prohibitive for stocking our freezer.Following the instructions, we filled the cup with our milk of choice (cow's milk was all we had on hand), then dumped the contents into the blender. After a brief whirl around, our smoothie was ready to drink! The smoothie portion was just the right size for a post-workout snack, but also would have been plenty for breakfast.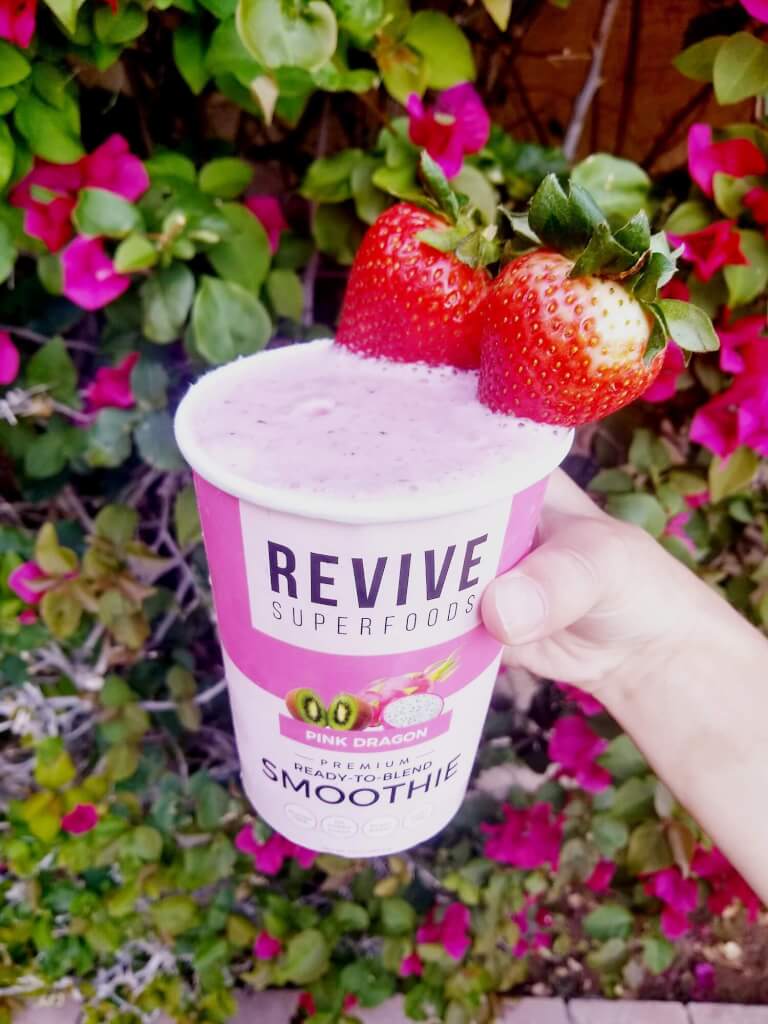 The next morning, we tried the Morning Mocha for breakfast, and later in the week we had a Hint of Mint as a guilt-free late-night treat. I can genuinely say, we enjoyed all three flavors that we tried (my favorite was the Pink Dragon, and the husband's favorite was the Hint of Mint because it tasted like mint chocolate chip ice cream). These tasted far better than the Daily Harvest smoothies we had previously tried.
Supermeals
Next up, we tried the Bean to Baja supermeal. Red and brown rice, a Mexicana grain blend, and beans make this meal filling, while ingredients inspired by Mexican cuisine (like avocado, cumin, jalapeno, and chipotle in adobo) lend flavors that taste like those in a Chipotle burrito bowl. The husband added a fried egg to his, while I topped mine with additional avocado slices.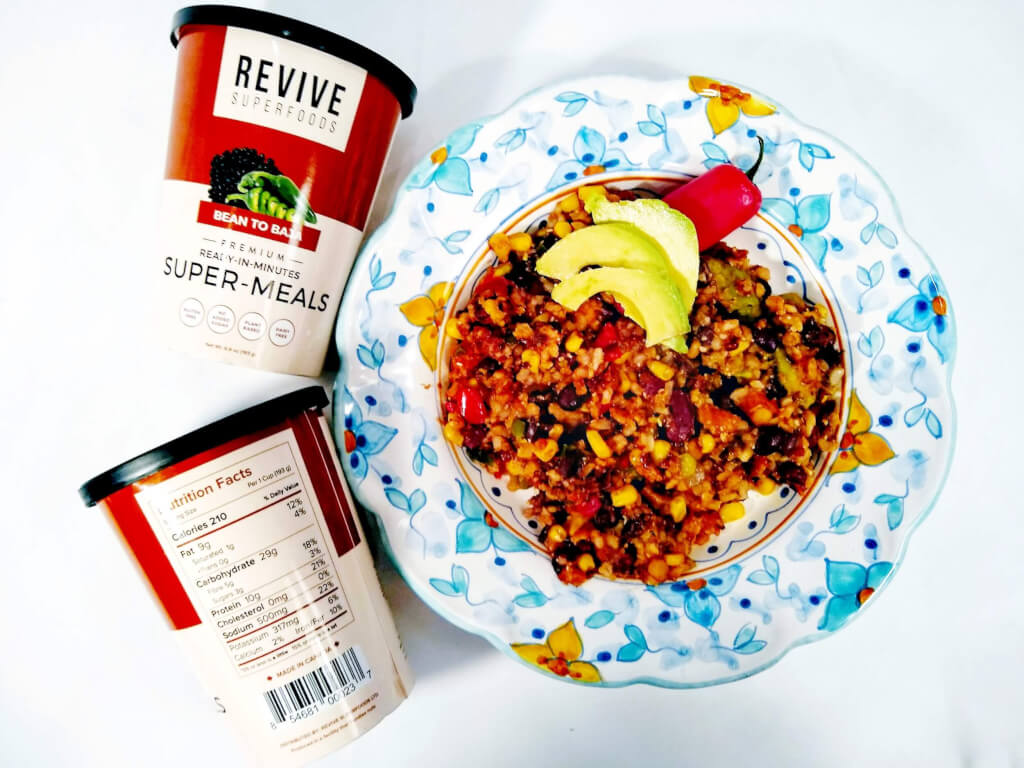 After our Mexican adventure, we traveled to the Middle East with the Golden Sultana. This Arabic-inspired meal boasts a hearty base of sorghum, wild rice, and lentils, along with a heap of vegetables running the gamut from eggplant to collard greens. A fusion of spices (garlic powder, turmeric, oregano, cumin, and more) pulls the flavors together.Thanks to our very effective freezer, our meals required a bit longer than the recommended 2-4 minutes to reheat but took no more effort to prep than the typical freezer meal. Overall, we thought these meals made the perfect light lunch. If you need something more filling, you could always add a protein (chicken or a fried egg would pair well) or add a side of bread (the Bean to Baja would be great for making a burrito).
Acai Bowl
Finally, we tried the Acai bowl, which requires no blending or heating. Just pop the cup in the fridge overnight, then give it a stir in the morning. Easiest meal ever. In addition to acai, the bowl has a cornucopia of other fruits – kiwi, raspberries, blueberries, mango, and banana. This brain-boosting, detoxing bowl tastes magnificent. Tip: add some granola to the top to make this even more filling.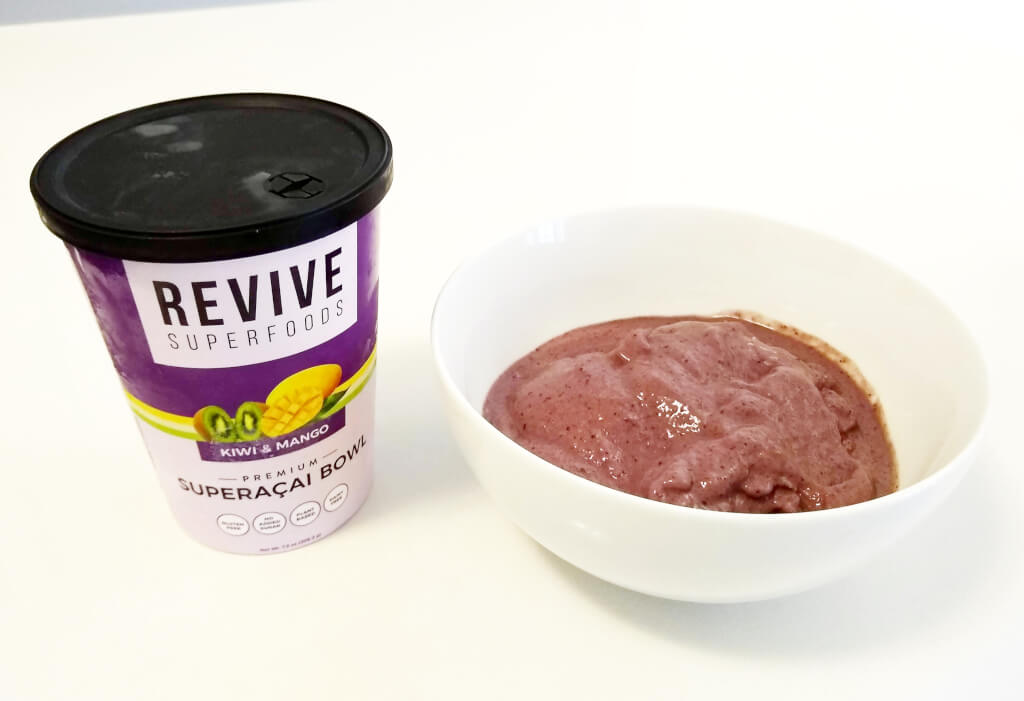 Pros and Cons of Revive Superfoods
Pros:
Affordability: Really inexpensive cups, especially given the quality and diversity of the ingredients.
Convenience: All meals require minimal effort to reheat or blend or no prep at all. Great for busy people on the go!
Superfood infused: Love that every cup incorporates a lot of nutritious superfoods. You can read about the health benefits of each of these superfoods on the Revive Superfoods menu.
Cons:
Portions: Some reviews indicate that the portions aren't large enough to satiate. While we found the meal sizes adequately filling, you could always add proteins to the supermeals or nut butter to the smoothies if you desire additional calories.
Not organic: Unfortunately, Revive Superfoods does not exclusively use organic ingredients. However, it is paleo- and vegan-friendly and all meals are gluten- and dairy-free, so the plan works for a lot of people with other dietary restrictions.
Try Revive Superfoods at a Discount!
Right now, you can try your first order of Revive Superfoods for 60% off. If you order the 24-count box, that means you only pay $2 per cup! Use the code 60OFF to snag this deal.