Freshly
Chef prepared meals - ready for you to eat!
Freshly is the perfect healthy alternative for those who usually survive the week on frozen dinners. If you're short on time, but craving fresh, nutritious meals, then Freshly may just be the perfect option for you. Freshly serves up pre-cooked, pre-portioned meals made from all-natural, gluten-free ingredients with no processed sugars. Additionally, each meal is packed with protein to give you the sustained energy supply needed to help you power through your day. Choose from the updated weekly menu that includes breakfast, lunch, and dinner entrees that are delivered refrigerated, and never frozen. When your stomach starts rumbling, remove your entree from the box,  then plate, heat, and eat. Choose from flexible meal plans that include 4, 6, 9, or 12 meals per week.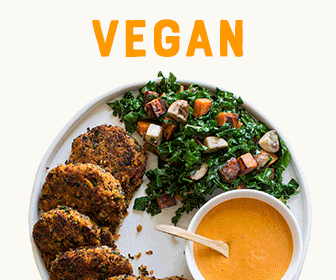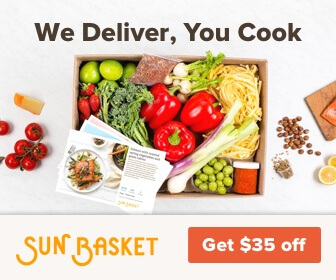 Featured Advertiser
Freshly FAQ:
How much does Freshly cost?
The 4-meal box is priced at $12.50 per meal ($49.99/box), the 6 and 9-meal boxes are priced at $9.99 per serving ($59.99/ and $89.99/box, respectively), and the 12-meal box is priced at $8.99 per serving ($107.99/box). See the breakout below.
4 Meals Per Week: $49.99/box | $12.50/serving
6 Meals Per Week: $59.99/box | $9.99/serving
9 Meals Per Week: $89.99/box | $9.99/serving
12 Meals Per Week: $107.99/box | $9.99/serving
How many calories are in the typical Freshly meal?
How long does it take to cook a Freshly meal?
With Freshly, there's no cooking required! All meals are delivered to your door Freshly prepared and refrigerated for shipment (never frozen!). Just reheat for 3 minutes according to the package instructions, and enjoy!
When are Freshly meals delivered?
How much does shipping cost?
With Freshly, shipping is always included for FREE.
Are there places where Freshly doesn't ship?
How do you skip a week of Freshly meals?
Log into your account and navigate to the "Meal Planner". Under "My Subscription" in the bar on the left-hand side, you'll see the next few weeks of deliveries. Click on the week you'd like to skip, then click "Skip Week" at least 5 days before your scheduled delivery date.
How do you cancel Freshly?
Cancel your subscription online from your "subscription settings" section.
See Current Menu
Sponsored Promotion