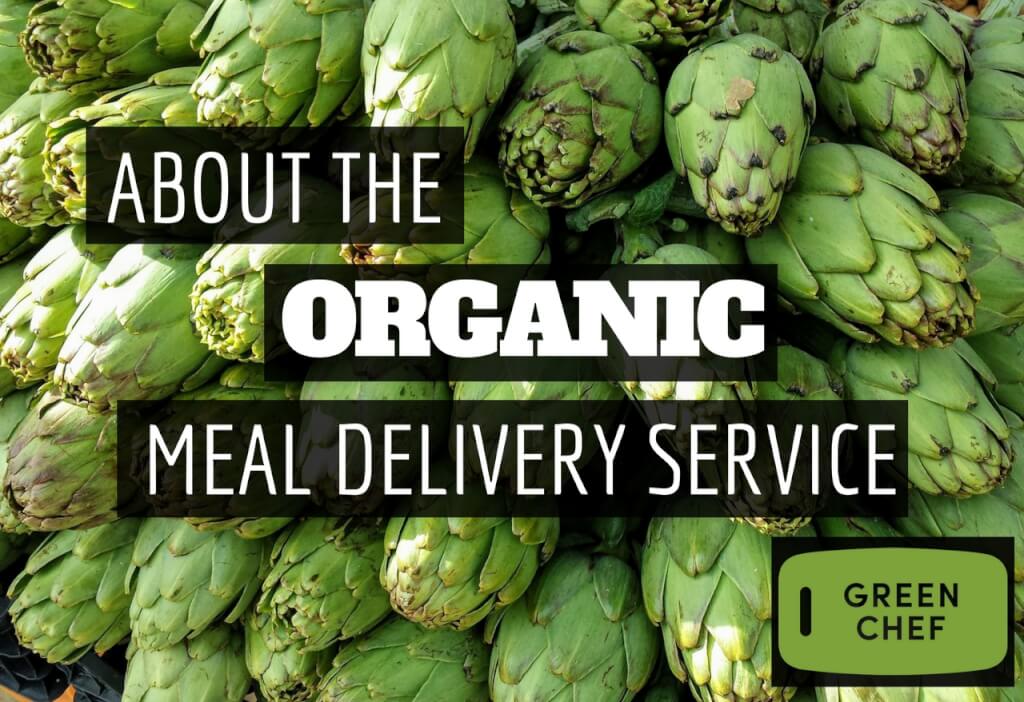 As meal delivery services spike in popularity, there's one that has become the golden child of organic food delivery. Green Chef, a relatively new company, specializes in bringing meals to eco-conscious eaters with its organic meal kits. This company offers a wide range of certified organic, sustainably sourced ingredients, chef-inspired recipes, and eco-friendly recycled and biodegradable packaging, delivered straight to your doorstep. With two-person dinners starting at $10.40, flexible family plans, and meals that cater to several dietary restrictions, it may be time to give Green Chef a try.
Fresh Ingredients from Sustainable Sources
Green Chef works with several sustainable suppliers to bring customers the freshest possible organic produce, meat, grains, oil, and herbs. Suppliers include Napa Valley Naturals, Organic Girl farm of California's Salinas Valley, Organic Valley Milk of Wisconsin, and Hazel Dell Mushrooms in Colorado, just to name a few. The incredible ingredients are then packaged up alongside easy, yet impressive recipes and shipped to your doorstep. You'll learn to cook foods like savory herb couscous patties, vegan crab cakes, and ginger tamari steak without ever heading to the grocery store or cracking a cookbook.
Prepped and Pre-Measured Ingredients for Faster Cooking
Green Chef products save you time by providing you with prepped, pre-measured ingredients. The ingredients are color-coded with stickers according to the recipe, making it easy to pull dinner together. Moreover, the service allows you to prepare and enjoy savory meals free of harmful chemicals and additives. While quick meals often abandon quality and freshness for microwaves and inferior nutrition, Green Chef allows you to enjoy inexpensive, healthy meals without cutting corners. Furthermore, you're able to select from a variety of diet-specific meal plans. Whether you're looking to finally embrace the paleo trend, or you're struggling to find quick gluten-free dinners, Green Chef offers a competitive variety of options designed to embrace the diversity of popular modern diets.
Variety of Meal Plans
Dinner options include two- and four-person meal plans, with vegetarian meals starting at $11.59. The most expensive option are the Paleo dinners, which include meals priced at $14.99. The recipes for each dinner option change on a weekly basis to assure that customers experience a true culinary experience. All meals include the entire line of necessary ingredients and easy to read recipes. To start, you'll need a few select kitchen tools as well as an oven. See the Green Chef's "frequently asked questions" to get a full list of basic kitchen necessities. Customers can change or cancel their orders at any time.
Hone Your Cooking Skills
While meal delivery services offer tasty meals with a side of convenience, they also help to teach culinary skills that can last a lifetime. Whether you're looking to bulk up your dinner menu or convince your teen to get in the kitchen and help, Green Chef meals are destined to spark confidence in their preparers. Wholesome, organic ingredients are the best option, but they can be difficult to find and frustrating to master. Green Chef eliminates the time spent searching for perfect produce and hormone-free meats while cutting down on wasteful packaging. Ahead of the next consumer-friendly cooking trend, Green Chef brings the best of the earth's bounty directly to your table.