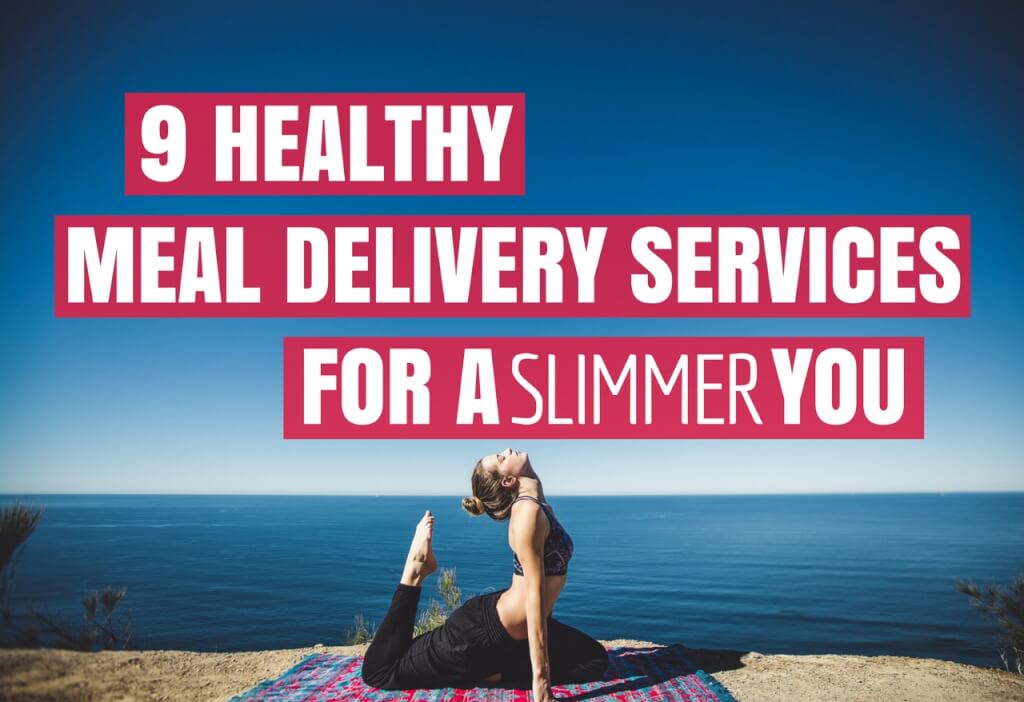 Choosing the right meal for dinner is a challenging experience for most people, especially since time is often a limitation. If you're craving healthy weekday meals without the inconvenience of meal planning or trips to the grocery store, you may want to check out one of the following meal delivery subscriptions, which ranging from gluten free meal kits to plant-based prepared meals:
Freshly
Freshly offers fully cooked foods that are ready to dig into in two minutes or less. All Freshly meals are crafted to contain high concentrations of proteins, vitamins, and essential minerals without gluten, refined sugar, or excessive carbs. Fill your basket with breakfast, lunch, and dinner entrees from Freshly's expansive weekly menu. Weekly Freshly meal subscriptions range from $49.99 to $107.99, depending on the plan you choose, and delivery is available across most of the U.S.
Chef'd
Chef'd has a wide variety of dishes to meet your healthy and gluten-free needs. Meal plans include recipes approved by big names like Weight Watchers, the American Diabetes Association, and New York Times Cooking. You can scroll through a long list of tried-and-true recipes, select the ones that look delicious, and drop in your basket. Though Chef'd's a la carte pricing offers flexibility, there are meal subscriptions available too. Meals cost anywhere from $9.50 a serving to $21.50 a serving, and delivery is free on orders over $40.
Healthy Chef Creations
Healthy Chef Creations prepares organic fresh foods delivered ready to heat-and-eat. You can choose one of its six meal plans designed for different nutrition needs, or browse from the a la carte menu. Meal plans, which include programs designed for moms, seniors, and overall healthy living, cost between $32.99 and $47.99 per day. Healthy Chef delivers nationwide.
Hello Fresh
Hello Fresh delivers weekly fresh ingredients and easy-to-follow recipes for up to four people. The recipes are reviewed by qualified nutritionists to ensure they are balanced and healthy. Each meal contains at least 30 grams of proteins, giving you the lasting energy needed to power through your day. The 2-person meal plans are priced at $9.99/serving, while the 4-person plans cost just $8.74/plate. The company delivers to the U.S., Canada, and parts of Europe and Australia.
Green Blender
Green Blender offers delicious, superfood smoothies for those looking for nutrition on-the-go. The smoothie delivery service sends subscribers pre-packaged ingredients along with 5 different smoothie recipes each week. Smoothies contain organic and non-GMO ingredients that are packed with nutrients. These smoothies are packed with exotic and healthy ingredients, like goji berries, acai, and Camu Camu, to take your smoothie game to the next level. Pricing for this smoothie delivery service starts at just $3.90/serving for bulk orders. Green Blender currently delivers to most of the contiguous U.S., except for Montana, North Dakota, South Dakota, Minnesota, and parts of Wisconsin and Wyoming.
Green Chef
Green Chef offers a wide variety of meal plans that contain pre-measured organic ingredients ready to cook and eat. Plans include Omnivore, Paleo, Vegan, Vegetarian, and Gluten-Free options, catering to a wide range of dietary needs. Green Chef ingredients are certified organic by the USDA, and the company works with farmers and ranchers across the country to source sustainable, non-GMO products. Green Chef meals are priced as low as $10.49/serving, and delivery is available to most of the U.S. except for Hawaii, Alaska, and parts of Louisiana. Be sure to check out our Green Chef review.
PeachDish
PeachDish is a meal delivery service with roots in the Deep South, so you know each recipe will be delicious. While the standard kit contains ingredients to whip up 2 servings of 2 entrees, PeachDish gives you the flexibility to adjust the number of servings according to your weekly needs. Have houseguests coming or hosting a dinner party? Easily adjust the number of servings to include extra mouths. Each recipe is designed to go from box to plate in about 30-minutes, making homecooked meals practical, even for those with busy schedules. Choose from a menu each week that contains gluten-free and vegetarian options. Boxes start at just $50/week (2 meals – 2 servings each), with delivery available across the United States.
Purple Carrot
Purple Carrot is a plant-based meal delivery service offering delicious recipes that are surprisingly high in protein. Past recipes include braised Greek "chicken" with artichoke, Tofu Tikka masala with spring vegetables and basmati rice, and seared "scallops" with gold beet-citrus salad and sautéed spinach. Purple Carrot proves that eating clean, whole foods doesn't have to be boring. The company delivers in 34 states, primarily in the Northeast, Mid-Atlantic, and West Coast areas of the country. Prices start at just $9.38/serving.
Veestro
Veestro has a great selection of plant-based meals made from organic, non-GMO ingredients. Browse the menu that includes succulent dishes such as Red Curry with Tofu or Soba Noodles with Peanut Sauce, plus salads, soups, breakfast, juices, and dessert. Select from meal plans or create your own custom menu by selecting items a la carte. Entrees are typically between $10-$12 but are priced lower when ordered in bulk.