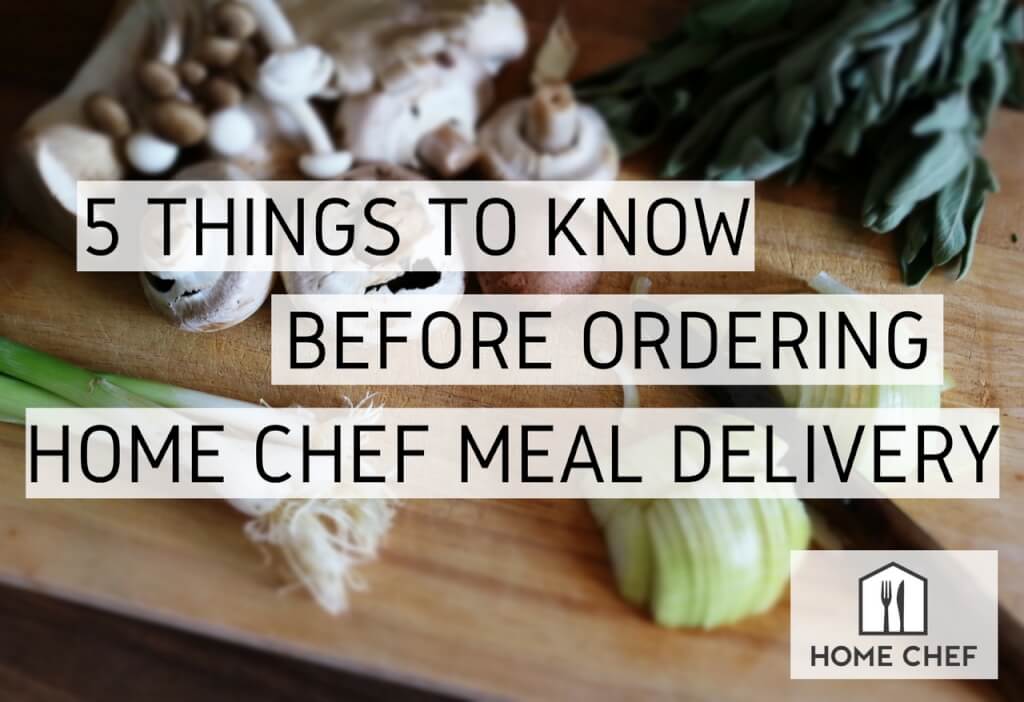 Home Chef offers a weekly meal delivery service that helps you prepare healthy, great-tasting dinners for yourself or for the entire family. Choose the meals and delivery frequency, and Home Chef will ship all the fresh ingredients along with straightforward recipes. It is fun, easy, and eliminates expensive and unhealthy fast food and those late-night runs to the supermarket, while also reducing waste and enhancing your taste buds. Before you order, we've answered five of the most frequently asked questions about Home Chef meal delivery:
1. What Kind of Food Does Home Chef Offer?
Home Chef offers a versatile selection of foods, including meals containing seafood, chicken, ground beef, and pasta. Vegetarian options are also available. Once you complete a taste profile, the meals delivered to your home are chosen based upon your answers. Pick the number of meals you want each week, and you're set for delicious ingredients to arrive.
2. Are the Meals Easy-to-Prepare?
The great thing about the meals delivered from Home Chef is that they are all easy to make! In fact, the meals all take 30 minutes or less to prepare. But, with delicious aromas and flavors, it will taste like you've spent countless hours preparing each magical dish.
3. Does Home Chef Deliver Quality Ingredients?
Home Chef is committed to sourcing high-quality ingredients to ensure the finest meals possible. The company partners with several purveyors that are equally committed to sustainability and protecting the ecosystem. Meats are vacuum-packed to ensure freshness, while fruits and veggies are shipped to your door within days of picking. All ingredients are pre-portioned to reduce food waste.
4. Do I Have to Commit?
When you join Home Chef, you do so without commitments. Join for one week, for four weeks, or more. If you change your mind, you can edit your deliveries, the number of meals, or even cancel at any time. The easy-to-use interface makes it simple to cancel and edit your plan, leaving you to sit back and enjoy the foods coming your way.
5. How Does Home Chef Stack Up to the Competition?
Home Chef is one of many meal delivery services, including Blue Apron, Green Chef, Freshly, and others. How does it compare to the other companies? According to most accounts, Home Chef is one of the most affordably priced meal delivery services around (see the Home Chef cost analysis here), as well as one of the easiest to use. One of the biggest complaints is the lack of nutritional information provided with the foods. However, users can see the number of calories and carbs plus the fat, protein, and sodium content of every meal online. Overall, most customers are satisfied with Home Chef meal delivery.
Home Chef helps you create meals that you will love, and that's just the start of the benefits you'll enjoy when you join this service. Is it time for you to explore new creations in the kitchen? Order today and get three free meals with your first order!