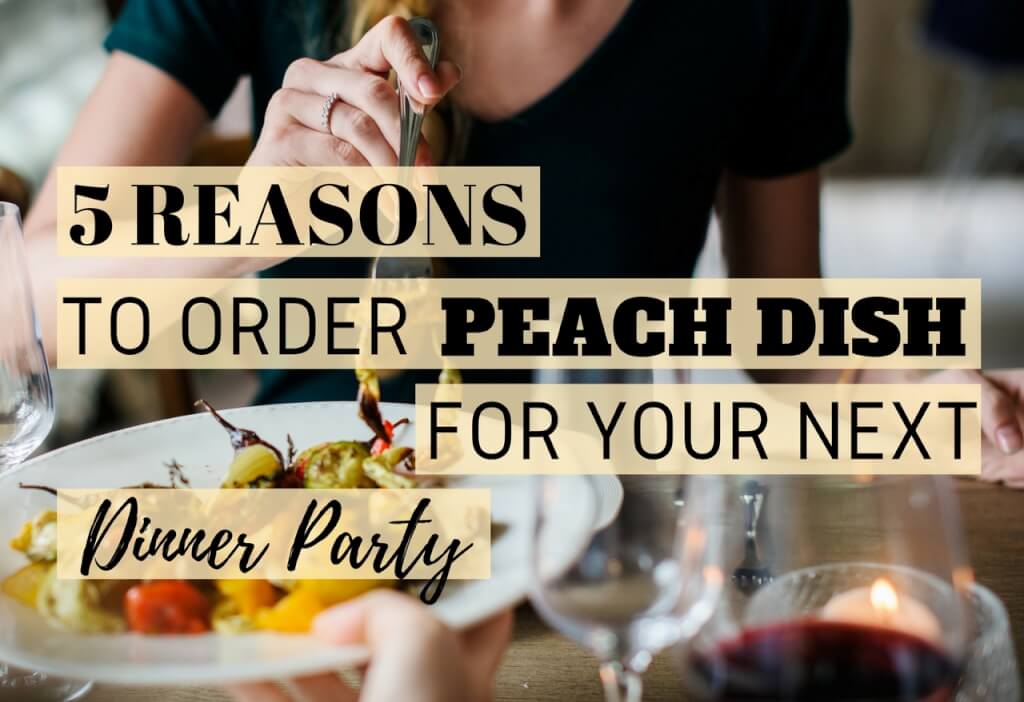 Throwing a dinner party should be fun – but many times, the stress of preparing a nice meal for a group of people can prove to be overwhelming. Why waste time worrying about what to serve or running back and forth from the grocery store when you can use a service that takes care of the menu and the shopping for you?
PeachDish is a meal delivery service that brings everything you need to make a great dinner right to your doorstep. Specializing in Southern-inspired dishes and classic favorites, PeachDish makes having a home cooked meal easy and fun. But why should you choose PeachDish over other services?
1. PeachDish Caters to Dietary Preferences
Whether you're a dedicated vegetarian, gluten-free, or a lifelong carnivore, PeachDish has got you covered. With at least two different plant-based or animal protein options available each week, you're sure to find a dish that suits your taste. Each menu shows exactly what goes into every dish, so you're in control of what you're eating.
2. It's Flexible
Unlike some other meal delivery services, PeachDish lets you choose the exact meals that you want from the menu. If you want two meatless meals, a ground beef dish, and a dessert, but want to leave out that salad with almonds, you can.
3. Amazing Quality
PeachDish works carefully to bring you Southern favorites made with the best ingredients. Most ingredients used are organic, with many coming from local farmers and producers to create a quality meal that fits your expectations. You can impress your guests with the carefully chosen ingredients in each dish.
4. Meals are Perfectly Portioned
Following the USDA serving size recommendation, PeachDish carefully creates dishes that provide the appropriate amount of macronutrients. Each meal contains two servings, but PeachDish also lets you order servings a la carte. Need a meal for 12? PeachDish can do that and take care of dessert too. Love some of the ingredients and want to order extra? PeachDish's online store lets you choose extra ingredients to include in your order.
5. Cooking for a Group is a Breeze
With all the ingredients and instructions included for your meals, there are no emergency trips to the grocery store to pick up something that you might have forgotten. You can make an impressive dish that you might not have cooked before with ease, no surprises, and minimal preparation. Simple-to-follow instructions, that include a list of what tools you might need to use, make trying a new recipe simple and fun to prepare. Plus, you can easily adjust the number of servings per meal (from 2 to 12).
Having help with meal preparation frees up your time to get your home ready to receive guests and enjoy your own party. If you're looking for a flexible, high quality, meal delivery service that will enhance your dinner party experience, look no further – PeachDish is the answer.