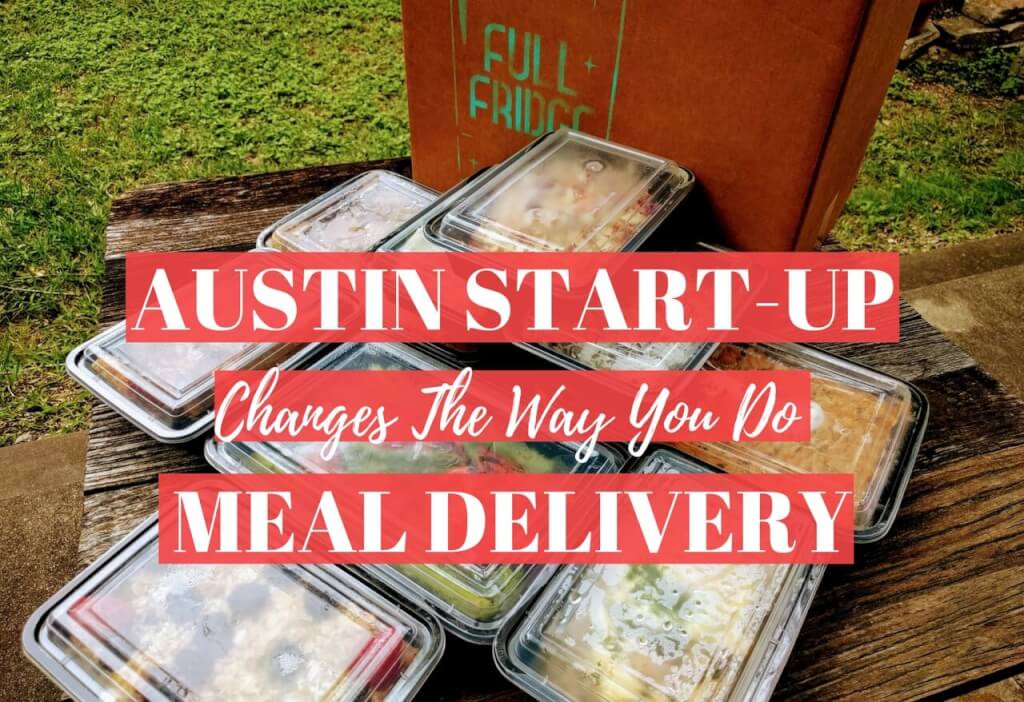 Brief Company History
In recent decades, Austin has earned a reputation for being an entrepreneurial haven, a place where people can dream up big ideas and make them happen. So, it's the perfect locale for starting a business just like Full Fridge. Like many a good start-up, four friends concocted this Austin-based company over a round of drinks. With big names like Blue Apron, Marley Spoon, and others increasing in popularity, the foursome knew the meal delivery industry was poised for tremendous growth. However, they had ideas for tweaking the traditional meal kit model – coming up with a  service that would be cheaper and more convenient.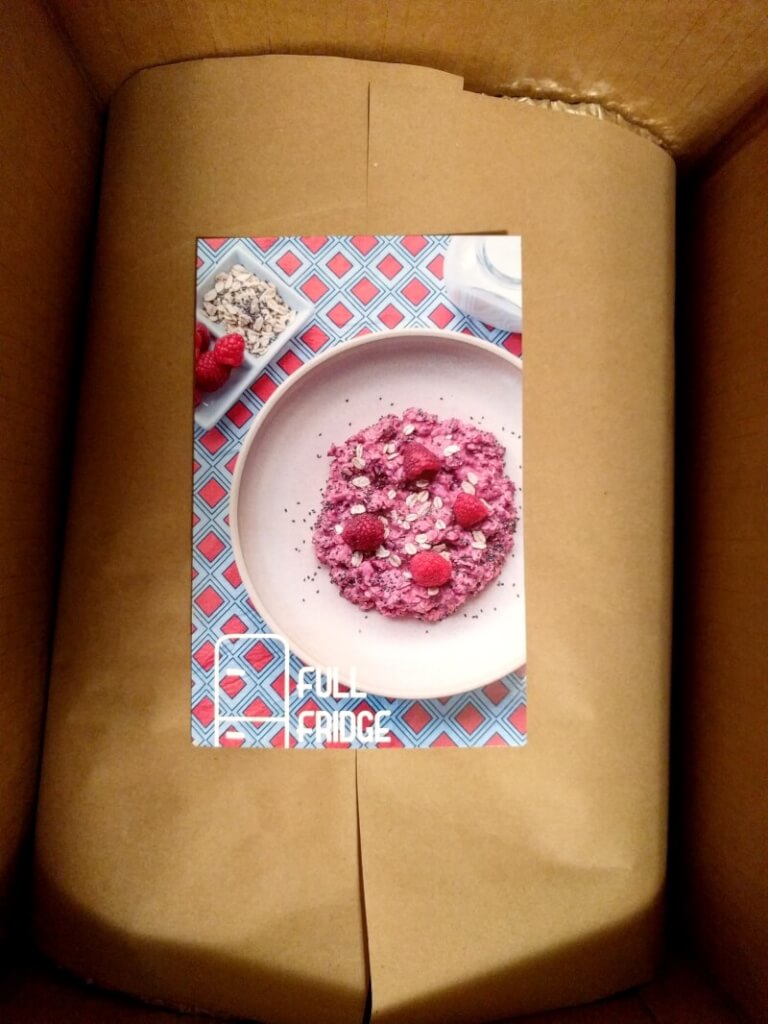 Most meal subscriptions boast that they save you time that you would otherwise spend meal planning and grocery shopping. Sure, you don't have to plan or grocery shop for the three or four dinners they send, but you can't live off just a handful of meals a week. Those other meals still require you to write out a grocery list, spend time in your car, and fight lines at the grocery store. Plus, unless you order a heat-and-eat service, most meals offered by the likes of Green Chef, Sun Basket, and others still take 30 minutes to an hour of prep work and cooking (not to mention cleaning) just to get dinner on the table. Many busy professionals don't have the time or desire to cook after a long day at the office. Additionally, the Full Fridge founders thought, the meals offered by most companies were too expensive. Ringing up at $9-$23 a serving, the price tag of most services is not affordable for the average American on a budget.
What the Full Fridge founders envisioned was a meal delivery service that truly took care of your food for the week. The idea was to deliver all your breakfasts, lunches, and dinners for the week already prepared and ready to heat and eat. They would also offer the meals at a reasonable price per serving that the average person could afford. With this service, Austinites could have a Full Fridge of prepared food, making meal prep one less thing to worry about. We had the chance to chat with the co-founders. Here's how they describe the Full Fridge mission in their own words:
If you've ever had mom or grandma come over, cook a bunch of food and leave it in the fridge for you, that's the feeling that Full Fridge is trying to deliver. With how hectic and busy modern life is getting, we want to take care of our customers so they, in turn, will have more time and energy to take care of what matters most to them. In a way, we want to become the 21st-century milkman. We show up at your doorstep with a big smile and make life easier for you.

— Romana, Florian, Mokshika, and Federico
Co-Founders of Full Fridge
We tasted passion behind the Full Fridge mission in every bite of the lovingly-crafted meals designed by Flo in the Full Fridge kitchen. Hopefully, that same passion positions this start-up to make big waves in the food delivery industry.
We first heard about Full Fridge from a friend whose husband frequently travels for work. She doesn't cook, so she mentioned that when he's gone, she orders food from Full Fridge. Having tried and reviewed dozens of meal boxes like those from Blue Apron and Green Chef, the mention of a new name caught my attention. I immediately started firing off a barrage of questions, but most notably, I remember my jaw dropping when she mentioned how cheap it was. "For $75, you have all your meals already cooked and ready to go for the week?!" It sounded too good to be true, so we decided to try it ourselves. Here's what we thought:
Ordering Full Fridge and Pricing
The night I heard about Full Fridge, I went home and hopped online to order my first box. Full Fridge keeps things simple with two basic plans, a $54 plan that includes breakfast, lunch, and dinner for three days (9 meals total), or a $75 plan that includes breakfast, lunch, and dinner for five days (15 meals total). I couldn't believe the numbers on my screen; $5 per serving is impossibly inexpensive compared to the other services we had tried. Not only Full Fridge affordable, but both of its plans include free delivery. Additionally, Full Fridge doesn't operate on a subscription model. Simply order boxes the weeks that you want food delivered, no strings attached. Since the chef does all the grocery shopping two days before delivery, you must order your box by midnight two days before your chosen delivery date. For Sunday deliveries, this is 11:59 PM on Friday, and for Monday deliveries this is 11:59 PM on Saturday.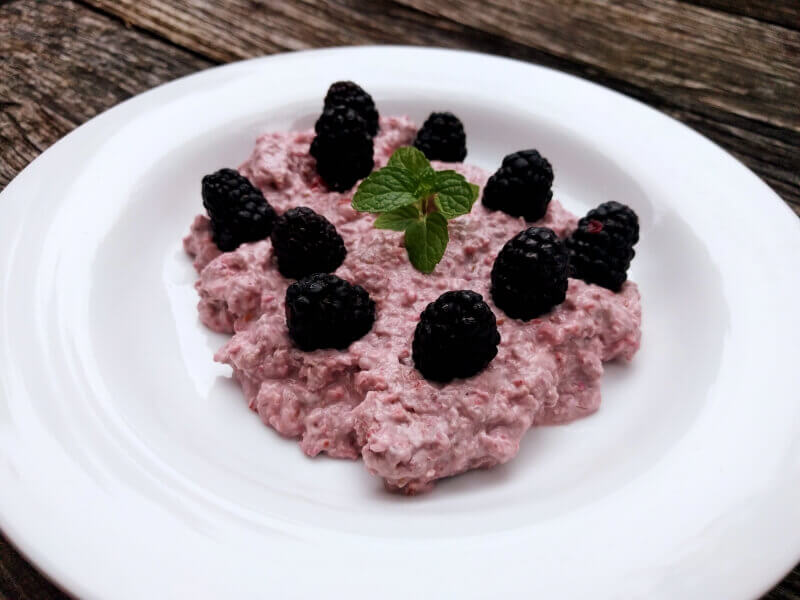 The one major drawback of this service is that to offer such an affordable meal kit, Full Fridge cannot provide the same menu flexibility as its competitors. Most meal services let you choose a handful of entrées from a list of a dozen or so. With Full Fridge, the 3- and 5-day menus are set – no substitutions. While bummed I couldn't make my order paleo-friendly, I found I couldn't complain because of the price. After all, where else in Austin or online would I be able to find meals for this cheap?! Full Fridge's model is intended to reduce waste. While other meal delivery services focus on eliminating waste at the consumer level (pre-measured ingredients ensure nothing from the cooking process goes to waste), Full Fridge focuses on reducing waste at both the production and consumer levels. The chef doesn't shop until orders are in for each week's set menus, so he knows how much of each ingredient to purchase. The lack of menu options and speed of shopping removes any guesswork on the part of the kitchen staff trying to anticipate customer demand. Also, not locking customers into a weekly subscription ensures they can order when they need food, which also cuts down on waste. So, while this meal plan might not be the best option for strict vegans or Paleo eaters, for the average person who wants fresh, home cooked food that's healthy and affordable, it's an incredible option.
Full Fridge Delivery and Packaging
As previously mentioned, Full Fridge delivers on Sundays and Mondays. At checkout, you may designate a 3-hour block in which to receive your box (all deliveries fall between 9 AM and 9 PM). Unfortunately, with the blazing Texas heat, Full Fridge boxes are only safe to leave outside for a couple of hours. So, make sure you are home to receive the box when it is delivered or shortly after that. All deliveries are free of charge!
Rather than packaging servings individually, Full Fridge packages meals in bulk. For example, if you receive 3-servings-worth of stew, it comes in one container rather than three to cut down on packaging. All food containers are microwave and dishwasher friendly and are sturdy enough for reuse (I now have a new collection of faux-Tupperware!). If you'd rather not keep the containers, ice packs, and box, Full Fridge will handle the recycling for you if you simply leave the box on the porch the day of your next delivery. Talk about convenient!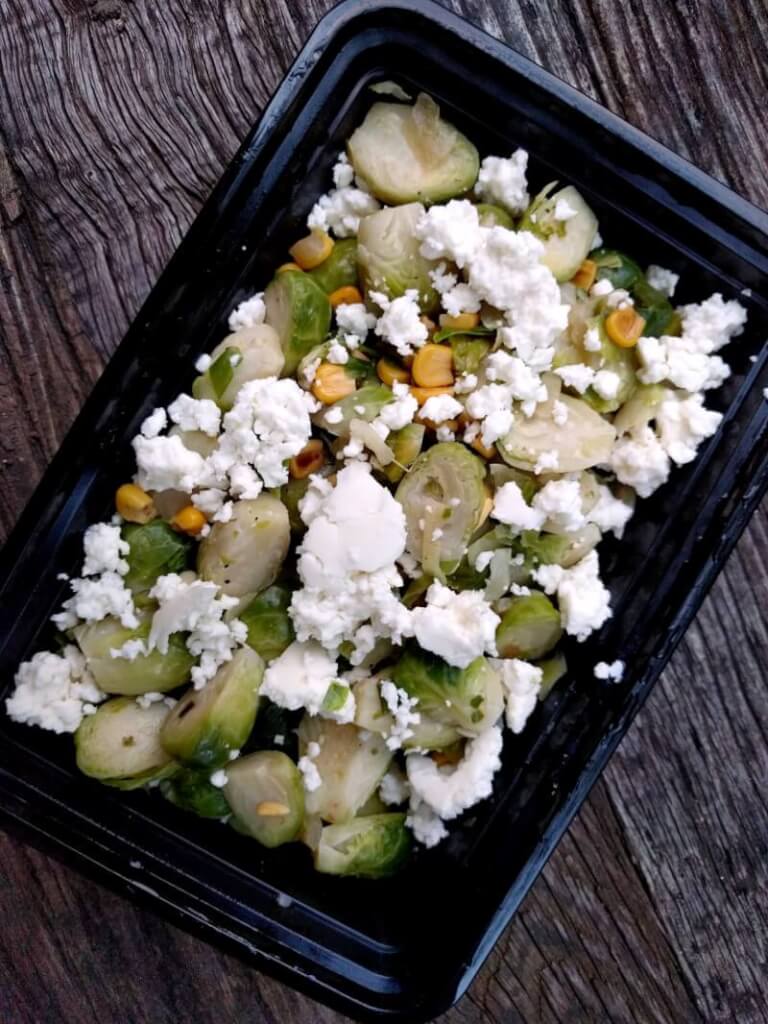 Eating with Full Fridge
Meals
So far, we've received two Full Fridge boxes, but I plan on ordering several more. Here are just a few of our favorite menu selections:
Meatloaf with a side of roasted asparagus and bell peppers
Sauerkraut pork stew served over a bed of garlic mashed potatoes
Fruit yogurt parfait
Chilled raspberry muesli (could not stop eating this)
Beef lasagna
Ease of Prep
I cannot even begin to tell you how excited I was to get a break from cooking and cleaning. While I do like the idea of cooking with my husband as a weekend date-night activity, during the week, the last thing I want to do is slave over a hot stove morning, noon, and night. I love the ease of skimming the weekly menu card, taking my selection out of the fridge, and dishing it up. Having meals ready in two minutes or less is a lifestyle to which I could grow accustomed.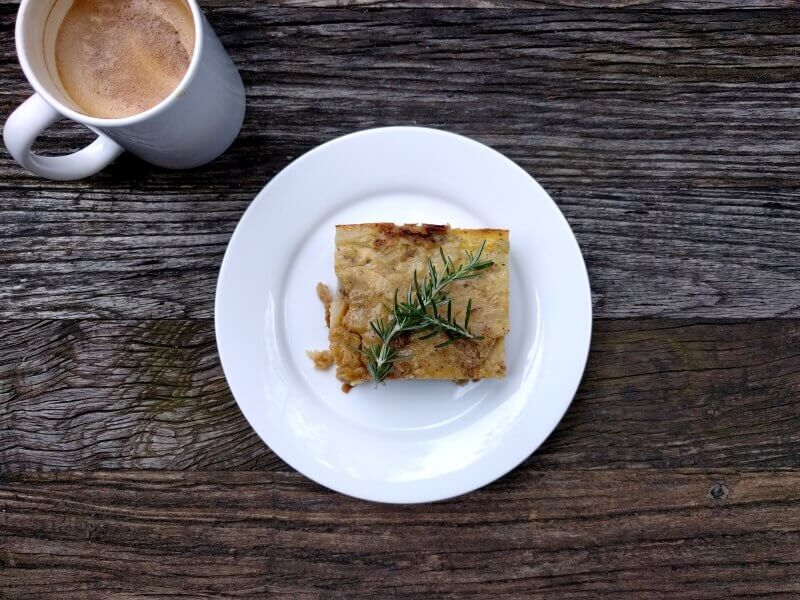 Freshness of Ingredients
As mentioned previously, the kitchen staff shops for the food the day before cooking, ensuring that ingredients are as fresh as possible. They prepare the meals the day before delivery, which is just about as fresh as you can get aside from ordering take-out. Though the food is newly cooked when delivered, make sure you think through the order in which you eat items, especially if you ordered the 5-day box. For example, eggs don't taste great on day 4, so consider eating your egg hash over the first couple of mornings. Everything we tried still tasted great, even the items we got to on Day 4 and 5, but we made it a point to scarf down the asparagus and fruit yogurt parfaits early in the week.
I must say I was impressed by the quality and creativity of the foods offered. I've never tried a sauerkraut stew before, but it was delicious, and while I worried about the texture of refrigerated raspberry muesli, it was no lie one of the best things I've ever tasted.
Serving Size
Our 5-day box should have been enough to feed one person 15 servings. However, the servings were so large that we ended up getting 20 servings out of the box. Between dinners out with friends and breakfast dates we had already planned, the box ended up being enough to get both of us through the week. The Full Fridge serving sizes are extremely generous.
Nutrition
If you've been reading my other reviews, you've probably picked up on the fact that we try to eat Paleo when possible, and at the very least cut out processed sugars. Unfortunately, Full Fridge does not currently cater to dietary restrictions, nor does it provide the nutritional information for its menu items. However, before ordering, you may review all the ingredients for each meal to determine whether they suit your dietary needs. After considering the list of ingredients for several menu items, it is apparent that the culinary team strives to make meals as healthy as possible, focusing on flavoring with aromatics (garlic, onions, and the like) and spices, mixing in lots of fruits of veggies, and avoiding artificial sweeteners. For such an affordable service, the ingredients used are remarkably healthy. The Full Fridge team is currently working with nutritionists to ensure that future menus adhere to USDA guidelines. In the future, they also plan to offer boxes that cater to specific dietary restrictions.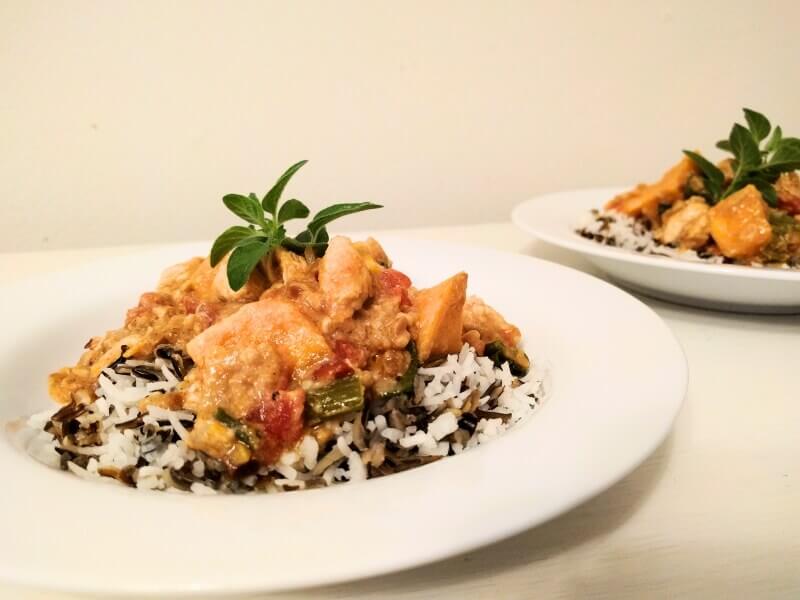 Overall Take
While Full Fridge lacks menu options and doesn't cater to specific dietary needs, it more than makes up for this with affordable, delicious meals that give customers the convenience of not having to think twice about meal time or the grocery store. We hope that Full Fridge expands to the rest of the country…and soon! In the meantime, we're already salivating over next week's menu.