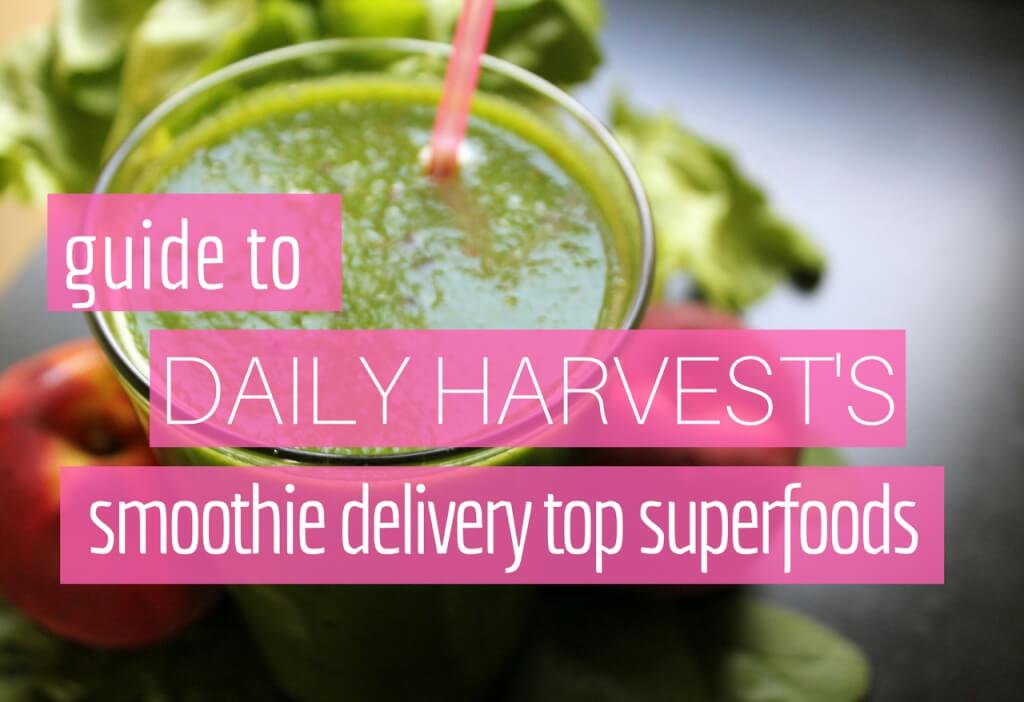 Smoothies are a great, healthy meal substitute for those who are always on-the-move. But, if you're tired of blending up the same old strawberries and bananas, then in it's time to give Daily Harvest a try. This smoothie delivery service wants your smoothies to live up to their full potential. That's why they offer delicious, nutrient-packed smoothie recipes and ingredients delivered straight to your doorstep, ready to be blended immediately, or frozen and enjoyed later. Ingredients are flash-frozen at the time of harvesting, trapping the vitamins and nutrients so that you can enjoy a healthy drink whenever you like.
The smoothie rotation is updated weekly, with new recipes that are jam-packed with superfoods like kale, blueberries, acai, chia seeds, and more. Whether you need a boost of nutrients to start off the day right or a post-workout recovery aid, Daily Harvest is worth a try! New to the world of nutrient-rich superfoods? Here's a run-down of just a few of the common superfood ingredients you'll find in Daily Harvest smoothies:
Acai
The acai berry is proof that good things come in small packages, as this little fruit is packed with nutrients. Acai berries have exploded in popularity in recent years due to their natural health benefits, including high amounts of fiber, calcium, iron, antioxidants, and vitamin A. Acai berries are also low in sugar, making them a healthier alternative to other fruits. Their petite size makes it easy to get your recommended daily nutrients – simply toss a handful in a smoothie or salad, or enjoy these berries as a quick afternoon treat.
Kale
Another superfood that's enjoyed a recent boost in popularity, kale is prized for its wide variety of health benefits, including high levels of fiber, iron, calcium, and antioxidants. Kale also contains vitamins A and K, which have been shown to prevent certain types of cancers. If you're interested in detoxing or simply want more nutrients in your diet, kale is an easy way to get more nutrients without spending lots of money on vitamins and supplements.
Blueberries
Everybody loves blueberries! These sweet, tangy, juicy little berries are the perfect summer food. But what many people don't realize is that blueberries are also a delicious superfood that can be used in a variety of dishes or simply eaten raw. Packed with nutrients and antioxidants, blueberries are consistently counted as one of the most nutritious foods in the world. They've also been known to boost brain power and help fight the signs of aging, as well as fight certain types of cancer. In other words, you can't go wrong with these juicy little berries.
Chia Seeds
Chia seeds might not look appealing at first, but these versatile seeds can be included in a wide variety of recipes. These seeds are packed with fiber, making them great for digestion. If you're trying to lose weight, chia seeds also make you feel fuller and help curb your appetite. In addition, chia seeds are rich in vitamins and nutrients like calcium, protein, zinc, phosphorus, and omega-3 fatty acids. Try these seeds today and enjoy the myriad health benefits!