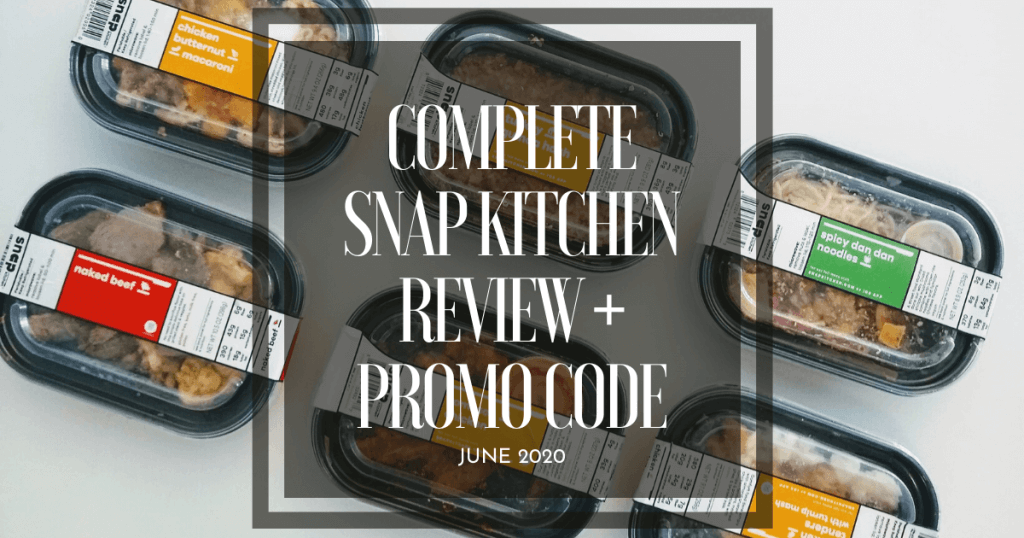 About the Snap Kitchen Meal Delivery Service
Snap Kitchen started offering its fresh, healthy, prepared meals at an Austin storefront back in 2010. I remember frequenting the location on W. 6th Street with coworkers when I worked in downtown Austin. Snap Kitchen meals were lifesavers on days when I didn't have time to pack lunch and wanted something nutritious, fast, and convenient.
Fast-forward a decade, and Snap Kitchen now operates 33 stores across Texas and Pennsylvania that offer pick-up and local delivery service. More recently, the company started shipping its premade meals via FedEx for home delivery across 38 states and counting (see the Delivery Area below). With this new service, you can subscribe to receive the same incredible meals offered at its brick-and-mortar locations, delivered to your home or office.
Snap Kitchen Menu and Plans
Snap Kitchen is all about high-quality ingredients, balanced nutrition, and of course, delicious meals. Everything on the menu is 100% gluten-free, with no antibiotics, artificial sweeteners, or added hormones. Choose from dozens of meals each week, ranging from breakfast entrees like turkey sausage breakfast tacos and almond butter pancakes to lunch and dinner portions of spaghetti turkey Bolognese and shrimp and cauliflower grits. Meals arrive fresh (never frozen) in single-serve, microwave-friendly containers for easy reheating.
This prepared meal delivery service offers plans to accommodate a wide range of dietary restrictions, including low-carb, vegetarian, whole30, keto-friendly, balance (focused on clean, wholesome meals), high protein, and paleo options. You can select one of these plans or create a customized meal plan. Either way, you can always modify your box before your weekly subscription ships. The subscription prices are the same regardless of the meal plan that you choose:
Six meals delivered weekly: $11.67 per meal ($69.99 per box)
12 meals delivered weekly: $9.58 per meal ($114.99 per box)
More about Snap Kitchen:
Meal Plan Summary: Choose a plan with 6 or 12 meals per week.
Price: Starting at $9.58 per meal. See Snap Kitchen pricing information here.
Delivery Area: Snap Kitchen currently delivers to 38 states, including Alabama, Arkansas, Connecticut, Delaware, Florida, Georgia, Illinois, Indiana, Kansas, Kentucky, Louisiana, Main, Maryland, Massachusetts, Michigan, Mississippi, Missouri, New Hampshire, New Jersey, New York, North Caroline, Ohio, Oklahoma, Pennsylvania, Rhode Island, South Carolina, Tennessee, Texas, Vermont, Virginia, and West Virginia. They also deliver to parts of Arizona, Colorado, Iowa, Nebraska, New Mexico, Wisconsin, and Wyoming.
Read more info on this subscription service here: Snap Kitchen
What We Tried
Snap Kitchen was kind enough to send us a box at no cost so that we could share our experience with you!
We received a 6-meal total custom box. The meals we chose included:
Romesco Chicken (paleo, whole30, milk-free, keto, gluten-free)
Chicken Tenders with Turnip Mash (paleo, whole30, gluten-free)
Chicken Butternut Macaroni (gluten-free)
Naked Beef (paleo, whole30, milk-free, keto, gluten-free)
Spicy Dan Dan Noodles (vegan, milk-free, gluten-free)
Turkey Quinoa Hash (milk-free, gluten-free)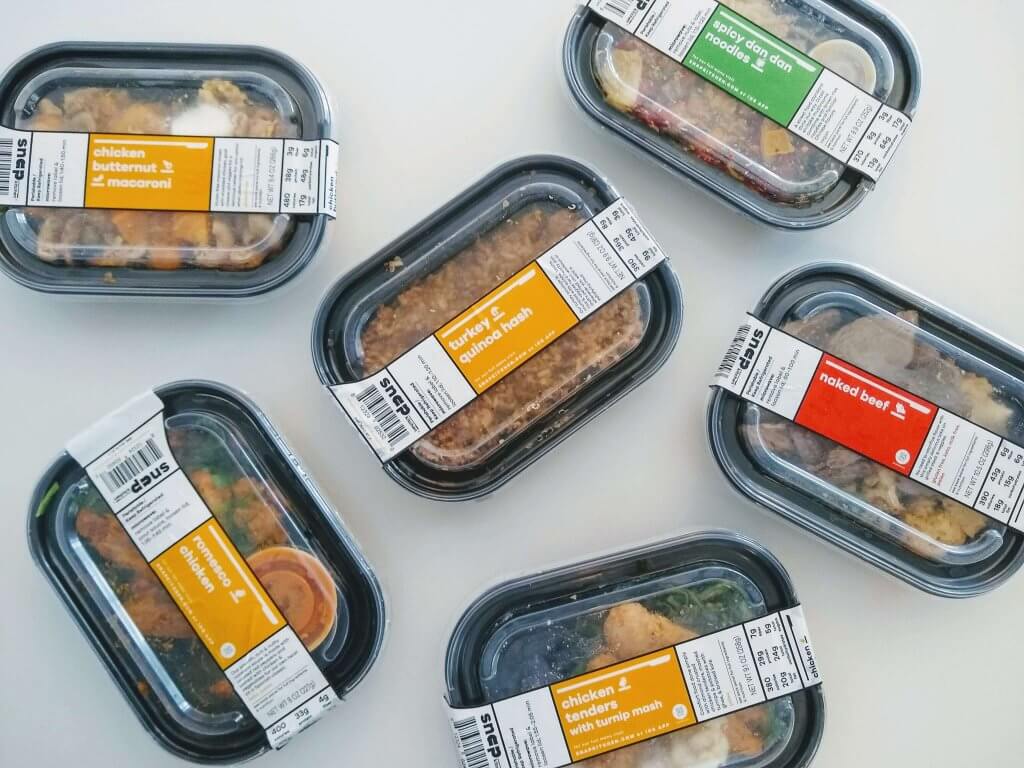 Snap Kitchen Packaging
Snap Kitchen direct ships its meals via FedEx. Meals are individually packaged in recyclable plastic containers that are also BPA-free and microwaveable. To ensure meals stay temperature-safe throughout transit, Snap Kitchen packs them in a cardboard box with Nordic Ice Packs and an insulated thermal liner. To dispose of the thermal liner, empty the contents into the trash (the denim/polyester blend is 80-85% biodegradable, then recycle the white cover with your #4 plastics. Reuse the ice packs or drain the contents into the trash and recycle the covers with #4 plastics. You'll want to put your meals in the fridge as soon as possible after delivery, but don't worry if you aren't at home to receive the box when FedEx delivers it.
One thing we really love about Snap Kitchen is that meals are never frozen. It's so much more appealing to pull a fresh-made meal from the fridge, than something that's iced over and lingering at the back of the freezer. Because these are fresh meals, be sure to pay attention to the expiration dates on the packages. We had no problem eating all our meals before the "best before" dates.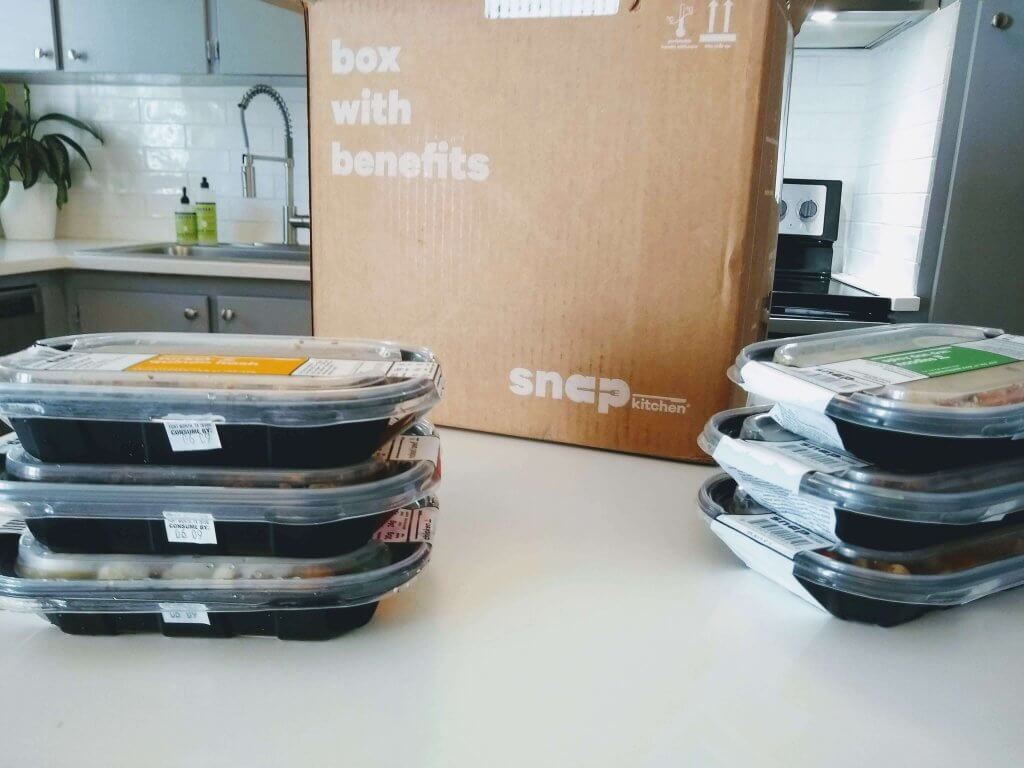 Enjoying Snap Kitchen
We created a custom box of meals so we could try a sampling of dishes from the various plans. Each meal is an individual portion, so my husband and I both tried different meals each time we sat down to eat, trading bites so that we could both sample. Many of the meals we selected are marked as "Best Sellers" on the menu, and it was easy to see why!
Romesco Chicken
Our box arrived at 11 AM, just in time to save us from having to scrounge up something from the fridge for lunch. We eagerly tore into the box and claimed our first meals. He went with the Romesco Chicken, as he wanted something healthy and protein-packed. The container showed instructions for reheating in the microwave. We don't own a microwave, so we just reheated it in a pan on the stovetop with some olive oil to keep the food from sticking. I later discovered that the menu online shows directions for reheating in the oven, but I thought the pan worked just as well (and didn't require heating the entire oven to cook one meal).
My husband's initial impressions were "flavorful," "spicy," and "seems like a good value." Snap Kitchen does not skimp on its protein portions; this dish had a generous helping of chicken, giving it a whopping 33 grams of protein. He enjoyed the sauce and the complementary flavor of the mushrooms but did note that the meal was a bit heavy on the use of kale stalks.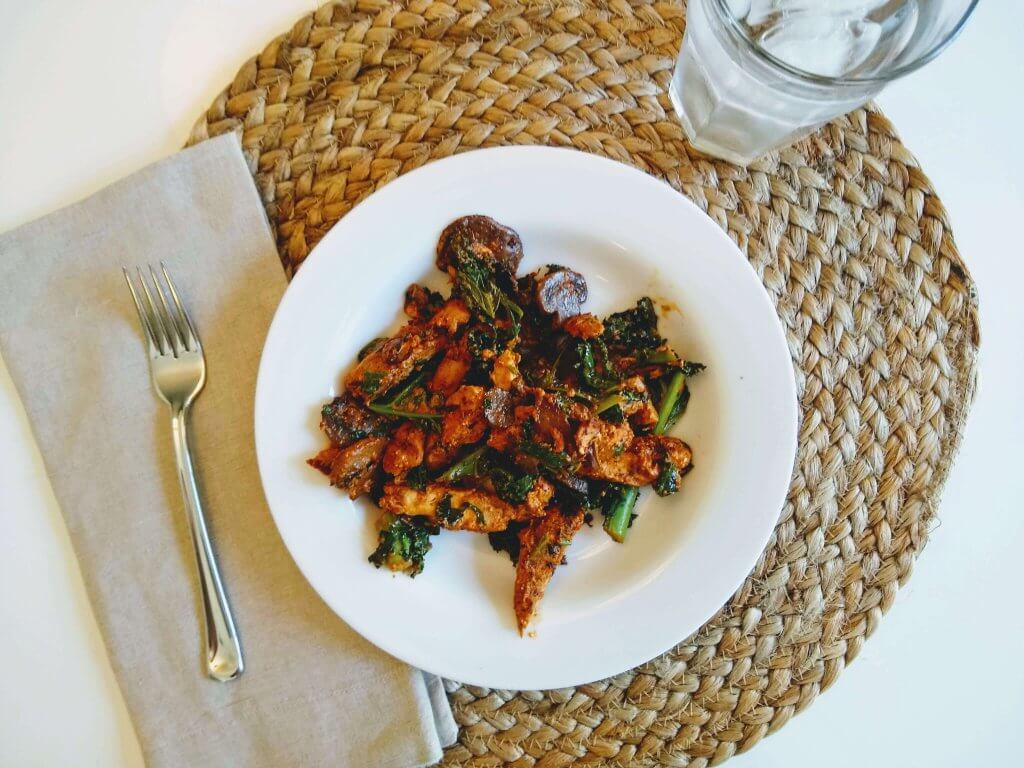 Chicken Tenders with Turnip Mash (Best Seller)
I selected the chicken tenders with turnip mash because I was craving some good ole comfort food. Thankfully, Snap Kitchen's version of this Southern staple is guilt-free. I put everything in another pan and reheated on the stovetop, which I thought gave the almond-crusted tenders some nice additional browning. I was pleasantly surprised that the meal included four chicken fingers – normally, I would just eat a couple, but I had no problem scarfing all of them down. I really enjoyed this meal and would for sure order it again.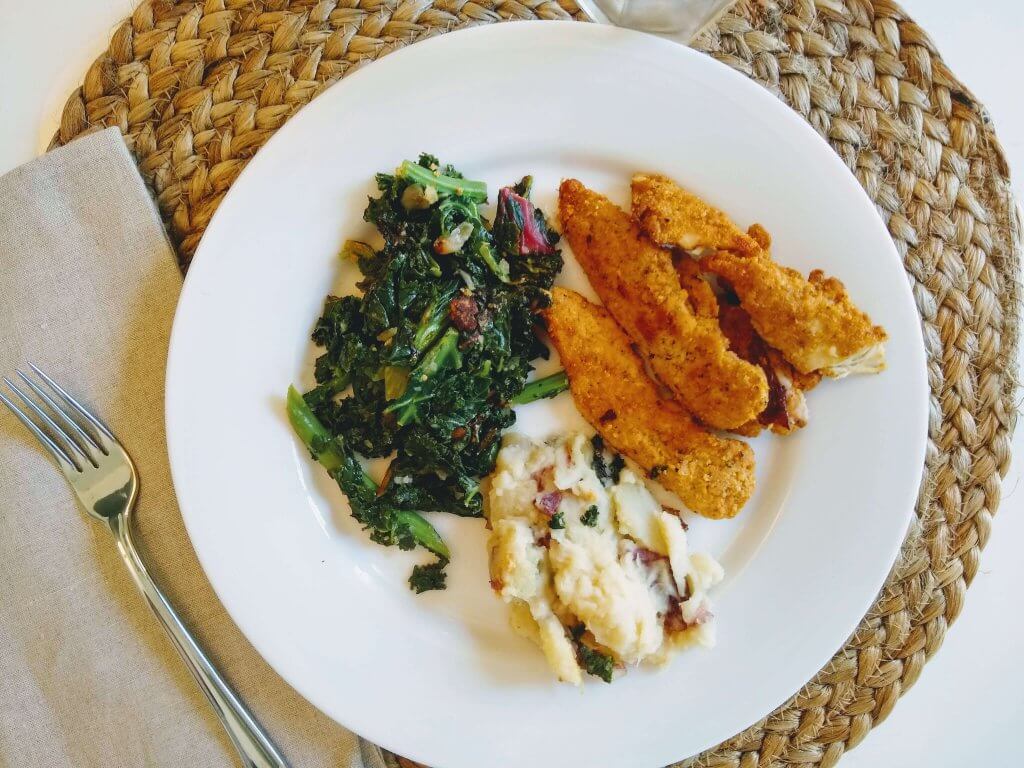 Chicken Butternut Macaroni (Best Seller)
As soon as I tried my first bite, I understood why this dish is one of Snap Kitchen's best sellers. It's a more sophisticated, adult-version of one of my favorite comfort foods – mac n' cheese. I would gladly trade in a bowl of those overprocessed noodles topped with faux orange "cheese" sauce for a dish of Snap Kitchen's take any day.
At nine months pregnant, the carb cravings are real, so the brown rice elbow pasta in this dish was particularly satisfying. But instead of just empty carbs to leave my stomach growling, this meal was also loaded with healthy, satiating ingredients including chicken breast, butternut squash, and walnuts and packed with 38 grams of protein. Balsamic vinegar and basil tied the whole dish together. It was a touch heavy on the garlic flavor, but I loved the tang of the goat cheese topping.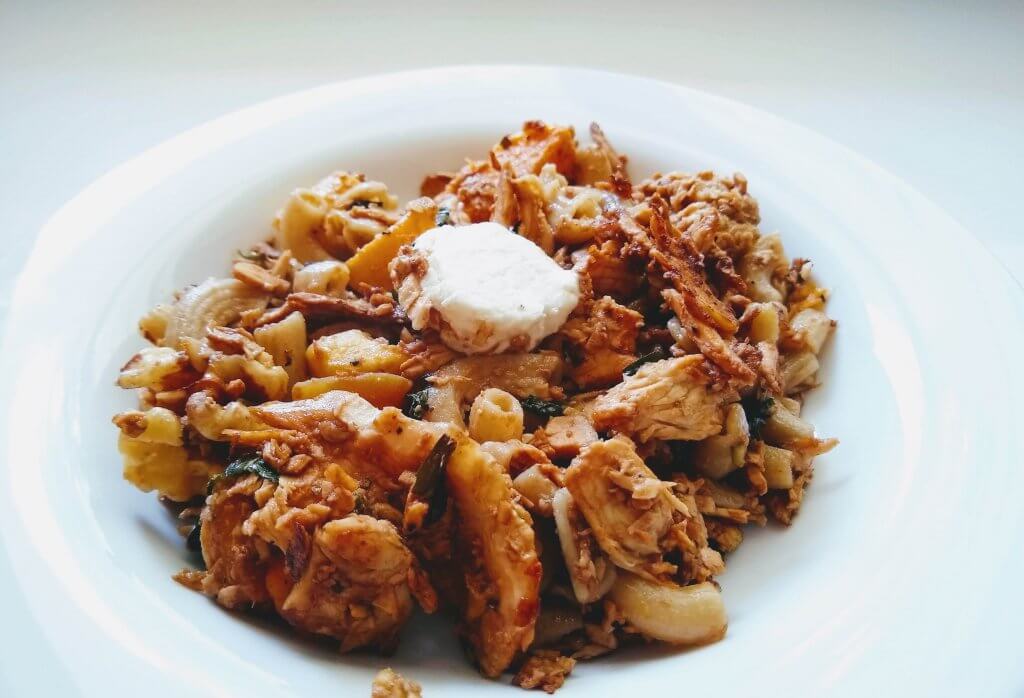 Naked Beef (Best Seller)
While I was eating the above, my husband was chowing down on the Naked Beef. You know how normally the portions look much larger on the menu than in real life? Not the case with this dish! I was stunned at the amount of beef in this meal, and the husband was equally thrilled. He commented that the beef cuts were thick and flavorful (and loaded with 43 grams of protein). He also noted a kick of spice from either the cauliflower or green beans that he enjoyed. The next time we place a Snap Kitchen order, I'm sure this meal will be in the box.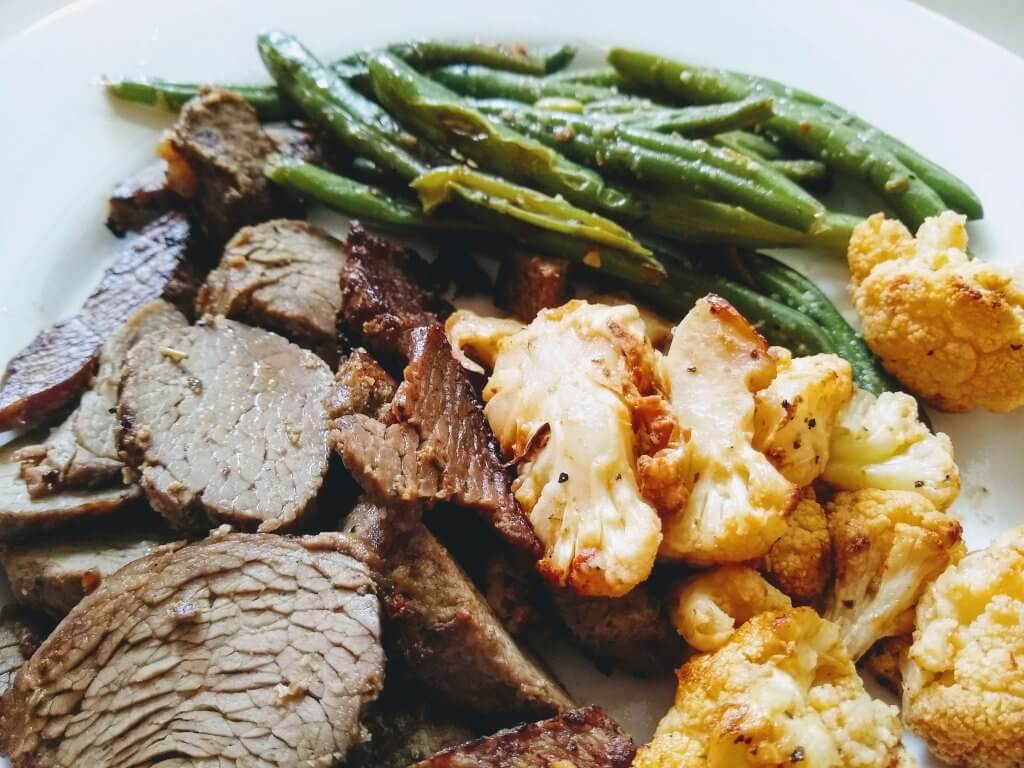 Spicy Dan Dan Noodles
Somehow this dish managed to escape the "best seller" list, but if you're looking for an incredibly delicious meal, be sure to add this one to your order. When we first opened the package, the contents seemed a little wet. However, the extra liquid was necessary to prevent the noodles from drying out when reheating. My husband commented that this dish was a "Thai flavor bomb" and "spicier than expected, but in a really good way." I only managed to snag a single bite, but it was absolutely incredible. I'll definitely be ordering this for myself next time (and not sharing!).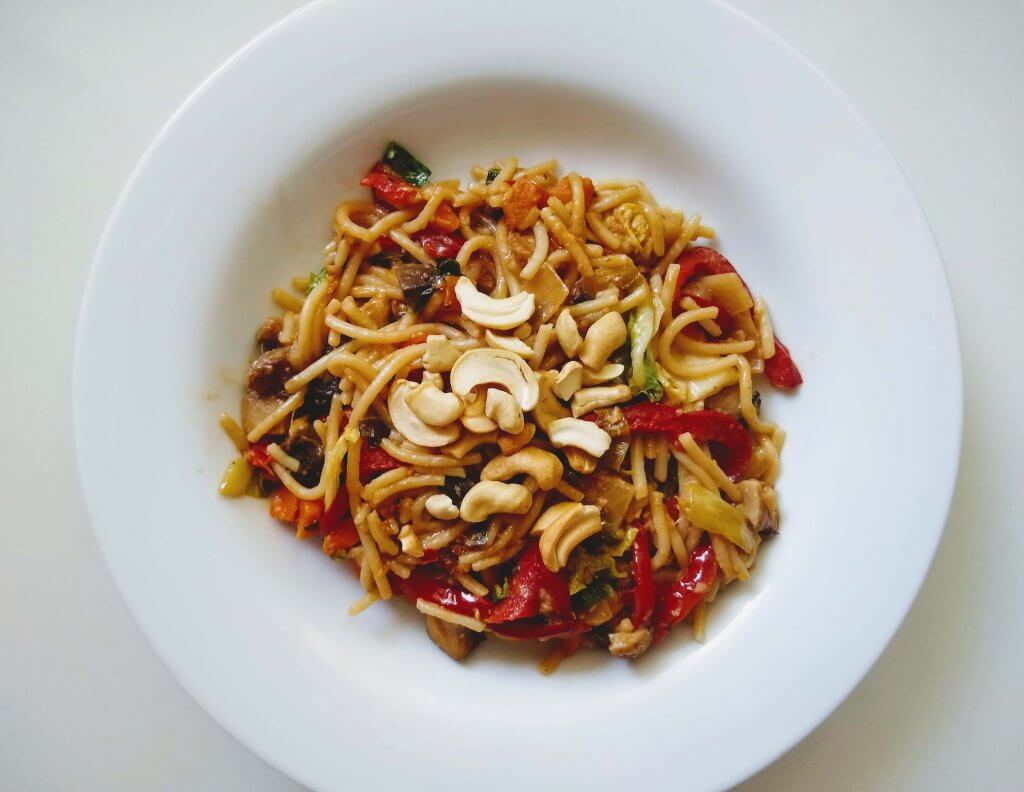 Turkey Quinoa Hash (Best Seller)
I saved this one for last because it looked the least appealing in terms of presentation, but it was on the "best seller" list, so I wanted to give it a try. While it isn't the most colorful dish, it was tasty! It had a little spice and proved very hearty and filling (with 36 grams of protein).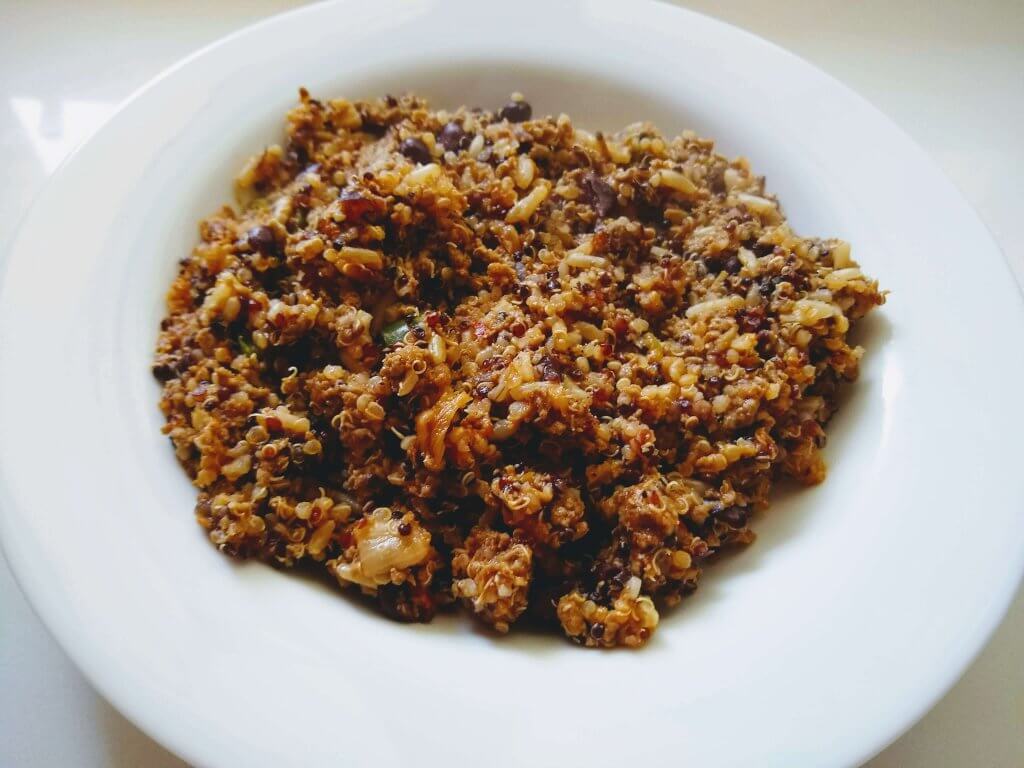 Verdict
Snap Kitchen is hands-down my favorite prepared meal delivery service, and will likely be one of our go-to services in the months following the baby's arrival, for the following reasons:
Uncomplicated pricing: I love Snap Kitchen's straightforward pricing. Many of the other meal kits base pricing on the plan you choose. For example, many services charge more for keto or paleo meals than they do for vegetarian or vegan meals. Snap Kitchen's flat-rate pricing across its menu means you can completely customize your box in any given week, without having to worry about any upcharges.
Generous portions: If there's one thing Snap Kitchen doesn't skimp on, it's the proteins! All the meals (except for the vegan Dan Dan Noodles) had loads of animal protein, leaving us full for hours.
Diet-friendly: While we were on a paleo kick for a while, more recently, we've just been trying to avoid refined sugars and heavily processed foods. We love that Snap Kitchen doesn't use artificial sweeteners and infuses its dishes with real, whole-food ingredients. Plus, it caters to a wide variety of dietary plans, making it an excellent option for everyone from vegans to the keto crowd.
100% Gluten-Free: We love that this meal plan is a-okay for gluten-free eaters! Nothing on the menu contains gluten, so you won't have to spend time reading through the labels before placing an order.
Freshness: I mentioned this previously, but I love that Snap Kitchen's meals are shipped fresh, not frozen. The flavor and texture of fresh food are so much more appealing!
Super convenient: Fresh meals mean you won't have to wait for food to thaw out before you can eat it. Snap Kitchen's meals are microwave-ready, just reheat for a minute or two, and they're ready to eat!
Flavor: If you think that healthy food must taste bland, Snap Kitchen will prove you wrong. The Snap Kitchen team has crafted meals from thoughtfully sourced, wholesome ingredients that still manage to taste amazing!
Ready to try for yourself? Get $40 off + FREE shipping on your first order. Click here to apply this offer!
Not sure yet? Go here to read more and check out other Snap Kitchen reviews!