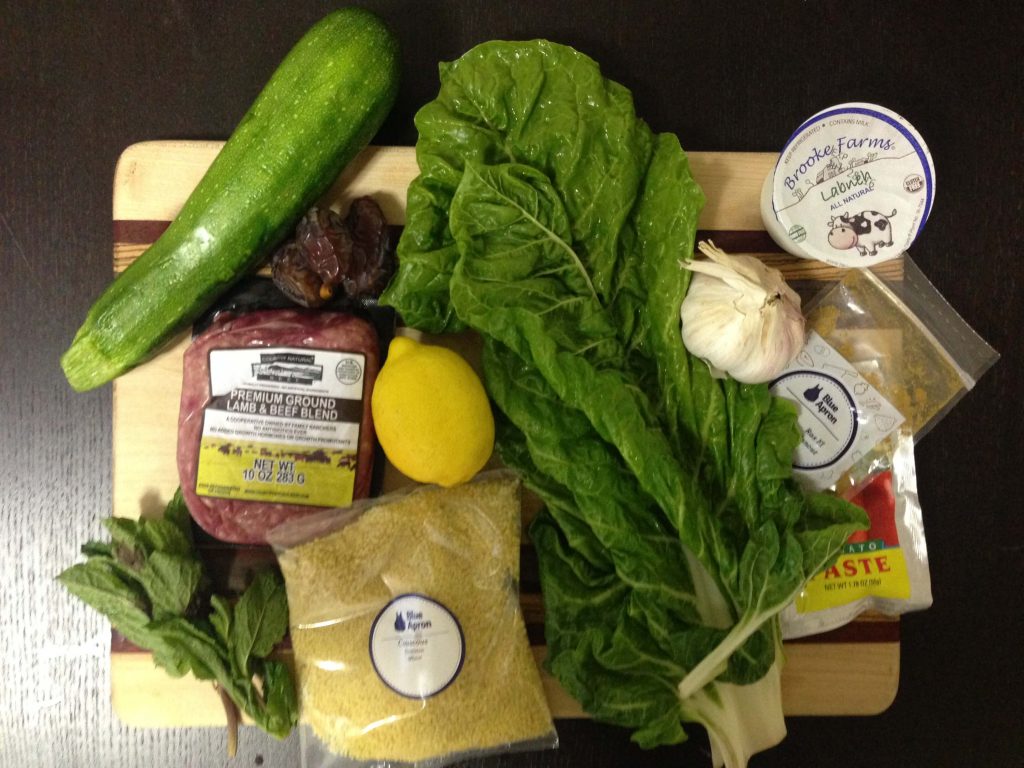 Overall rating: 8/10
Deliciousness
Rating: 7/10
I love getting to venture outside of our normal meal repertoire and try new things from distant lands. Originally named for the earthenware dish in which it is traditionally cooked, tagine is an Arabian stew of meat and vegetables uniquely flavored with sweet dates and Ras El Hanout, a spice blend that varies but typically has any combination of cinnamon, cardamom, cumin, clove, mace, nutmeg, allspice, ginger, paprika, peppercorn, and more. The stew itself was hearty and dense, but lightened by fresh mint leaves and creamy labneh cheese that tastes and appears much like Greek yogurt. While this was a hearty meal, I think we were both expecting a little more flavor and spice, and it seemed like the ratio of couscous to tagine diluted some of the flavor.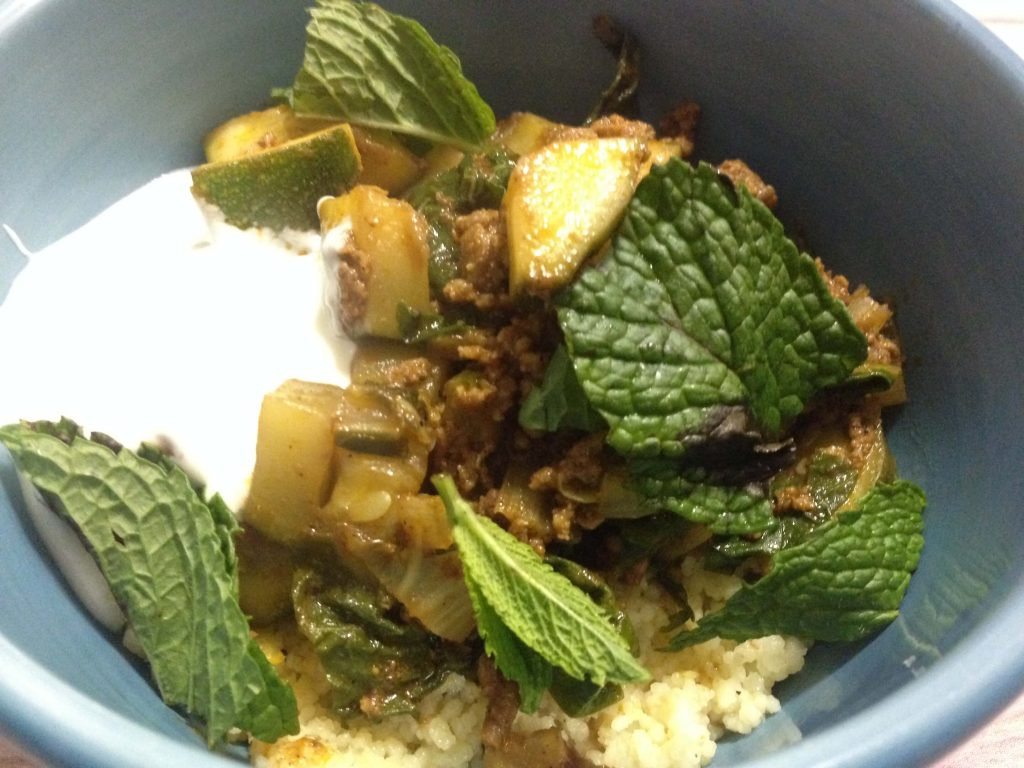 Nutrition
Rating: 7/10
While most of the ingredients are super nutritious, couscous is indeed a pasta…
Couscous: Couscous is an ancient wheat product derived from semolina, which comes from durum wheat. Not a true whole grain, couscous is more comparable to pasta. Though it does have some nutritional value in the form of selenium (mineral that helps prevent damage to cells) and protein, it's not as good for you as true whole grains like brown rice.
Lemon: Just one lemon delivers more than 50% of your daily vitamin C needs.
Zucchini: I love a good summer squash, and zucchini packs some great nutritional value without many calories. Just 33 calories, one zucchini has 58% DV of vitamin C, 15% DV of vitamin B-6, plus 14% of your potassium needs.
Swiss Chard: Swiss chard is an excellent source of several vitamins, including K, A, and C, and helps regulate blood sugar, serves as an antioxidant, and supports bone health.
Lamb and Beef: I can only recall two other occasions in my life when I've had lamb, but it was really tasty mixed with the beef in this meal. Though a red meat and therefore typically high in fat, lamb is a great source of protein, iron, zinc, and vitamin B12, just like beef.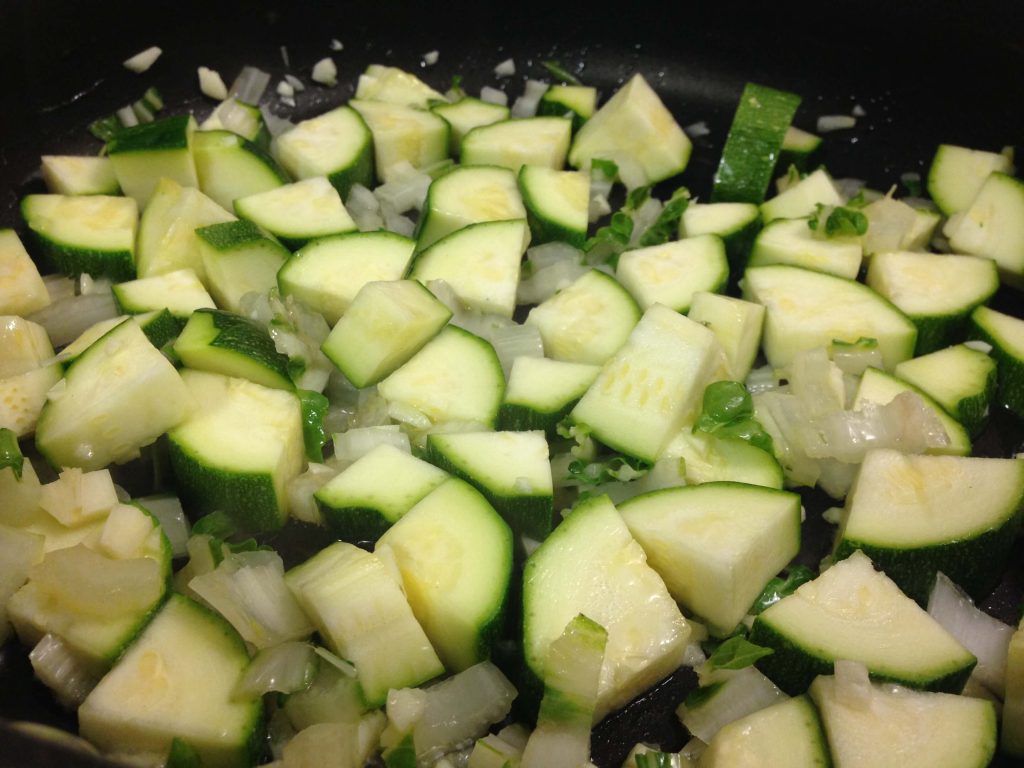 Ingredients
Rating: 10/10
This gets a 10 on ingredients because it allowed us to explore a new food genre and taste new flavors. All the ingredients were fresh despite making this 4 days after our box arrived.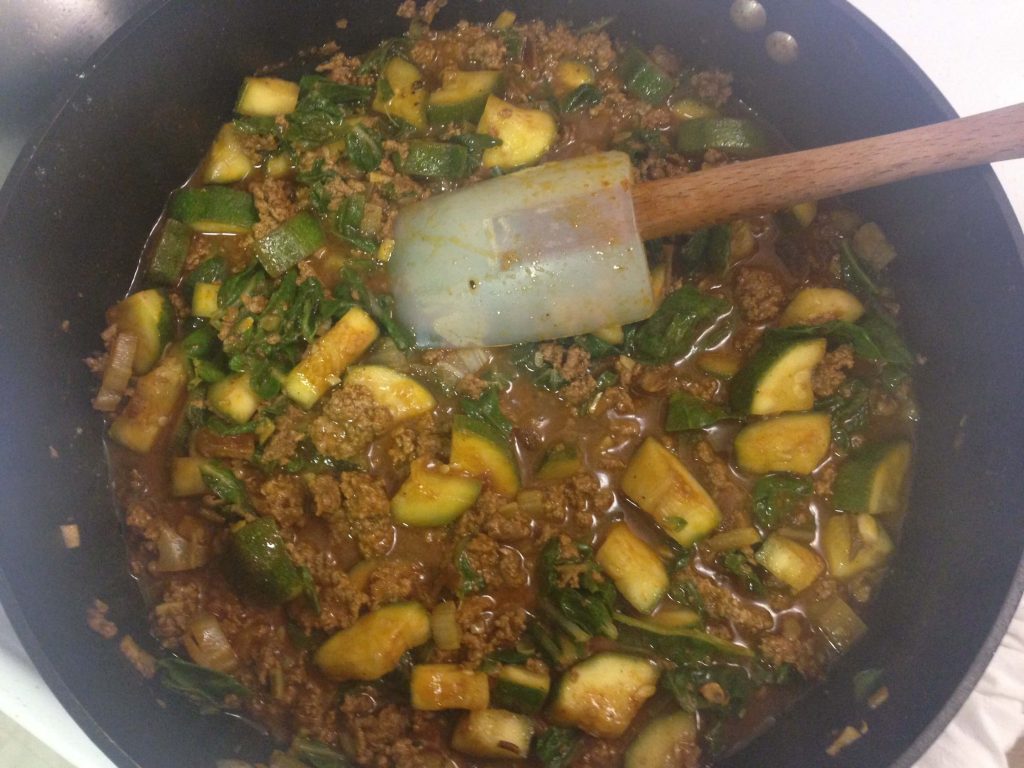 Ease of Prep
Rating: 8/10
I was distracted by a phone call for this one, so the hubs was on his own for cooking. He managed to plate the dish in a mere 42 minutes, even though the recipe indicated he should allow for as many as 50. He did indicate that there was a lot of chopping and dicing involved, but fortunately, he's faster at these things than I am.
This is just one of our many Blue Apron reviews. See our complete guide to get a better understanding of our complete thoughts on the service.