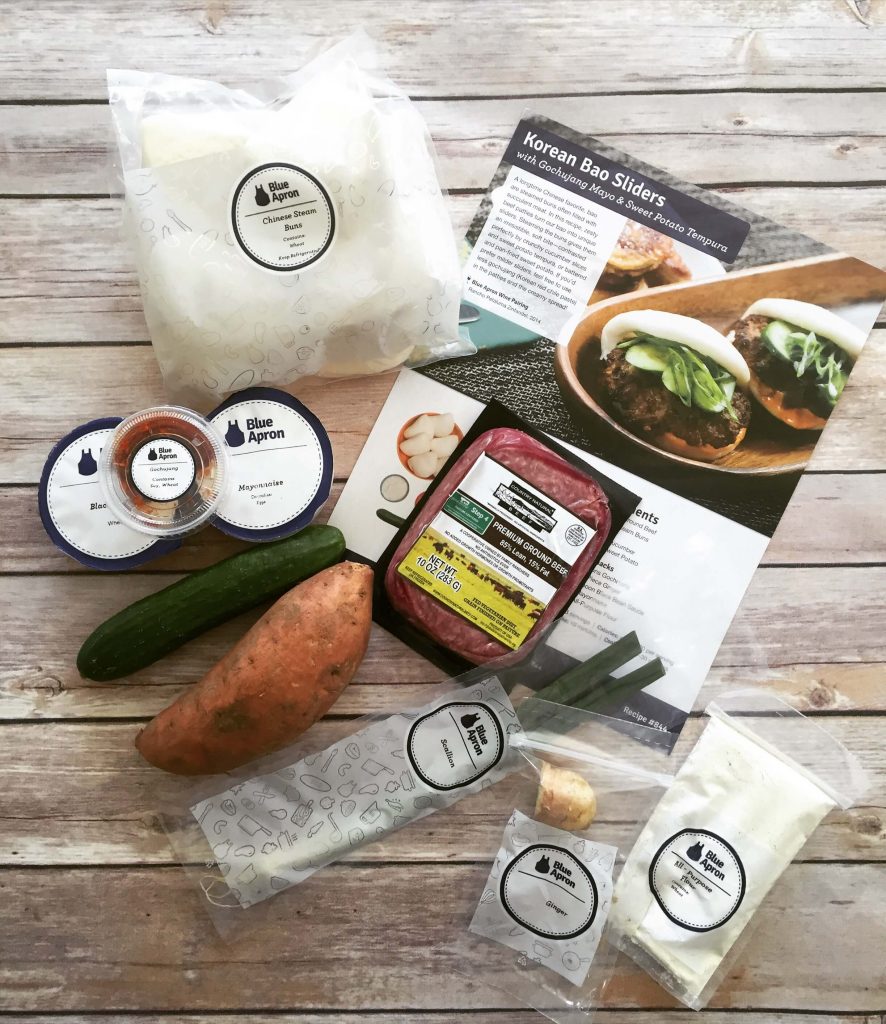 Overall rating: 7/10
These Bao sliders get a nice kick from ginger and Goghujang, and are served up with a side of sweet potato tempura.
Deliciousness
Rating: 8/10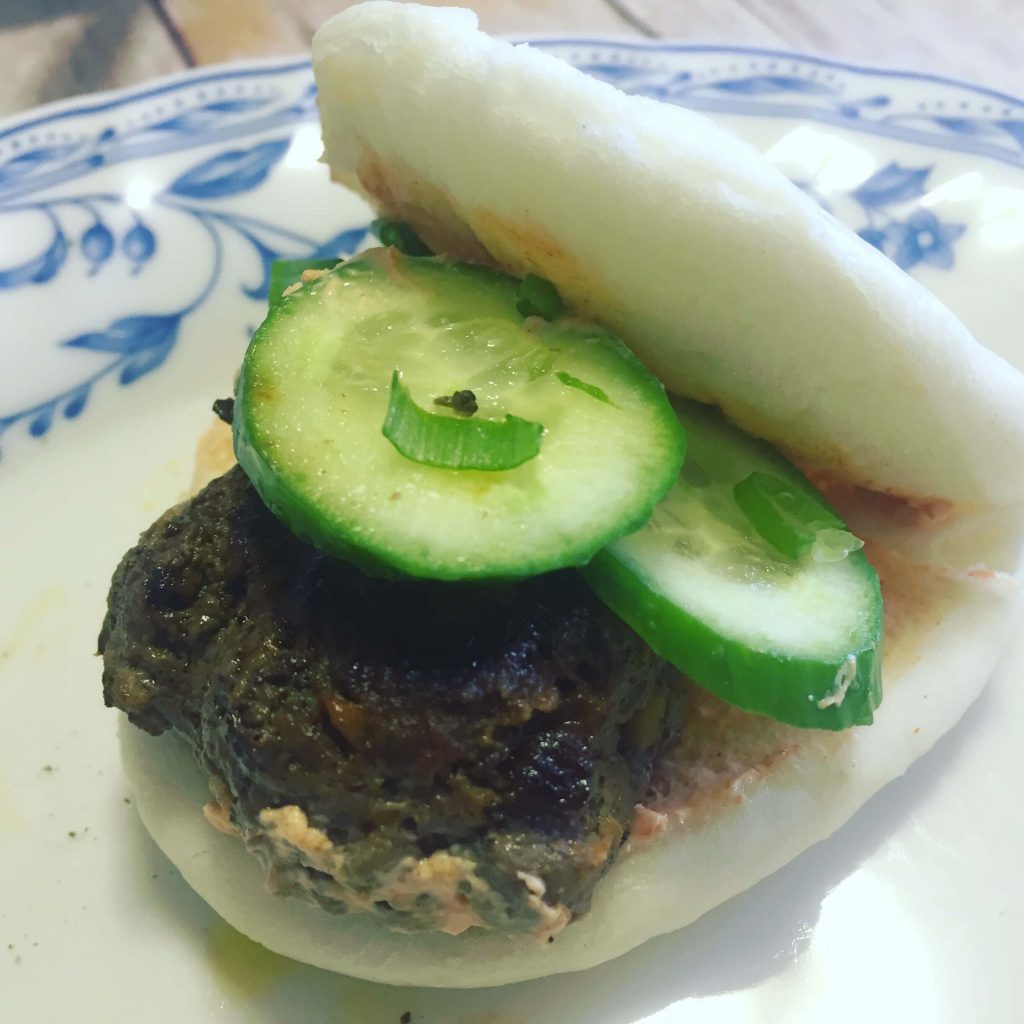 The burgers themselves were DELICIOUS, but I'm docking some points as I was not a fan of the tempura. The sliders were heavy enough without adding fried sweet potatoes into the mix, and pan fried tempura is not the same as the deep fried variety you'll find at most Asian restaurants. More on that in the nutrition section. Beef was the real star of the show. I absolutely loved the spices used to bring these sliders to life – a pop of ginger and a kick from gochujang, which is a common Korean condiment made from red chili and fermented soybeans. Crunchy Persian cucumbers and scallions topped the beef, and all components were nestled in pillow-soft steam buns. The result was a flavor and texture I could not get enough of; I probably could have taken down an entire tray of these bad boys. The recipe made two extra sliders, which my husband volunteered to take down on the spot. I will definitely consider Korean infusing my burgers in the future.
Nutrition
Rating: 3/10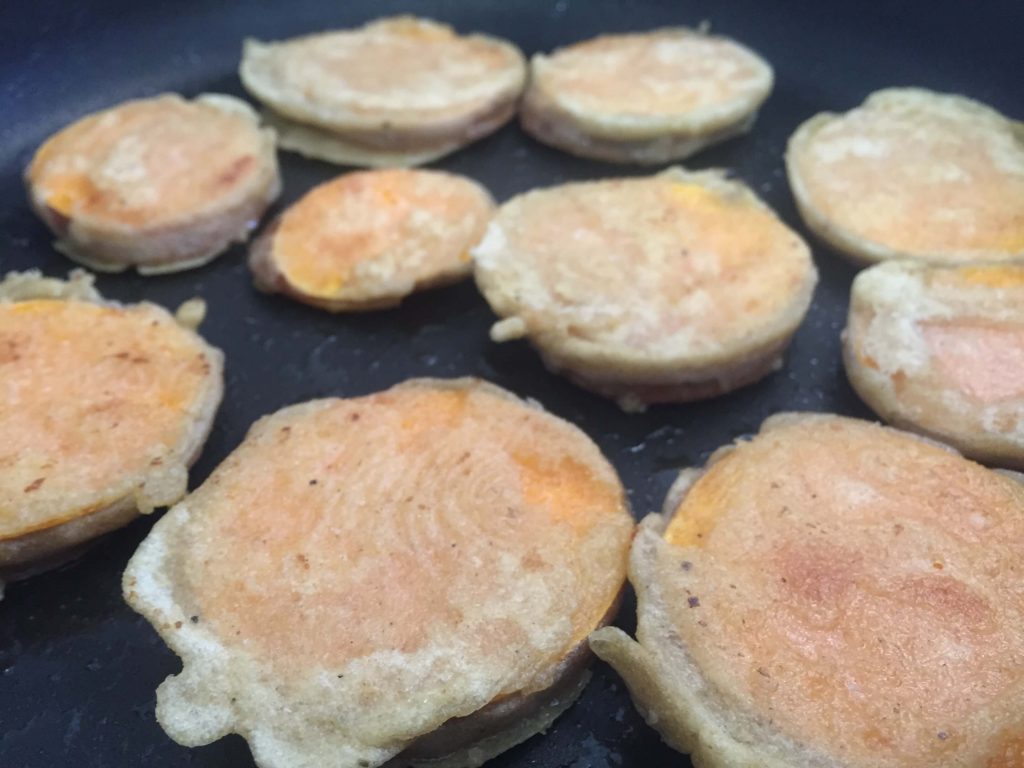 I'm finding a pattern here of continually breaking our Paleo-esque diet every time we get a Blue Apron box. This meal, delicious as it was, made me carry around guilt for the rest of the day, and resulted in me dragging my husband along on a walk until my Fitbit buzzed. I think what really did me in on this was the tempura. I appreciate that they were trying to make the whole meal Asian themed, but the pan-fried tempura was just completely unnecessary (and not very good). I ended up letting my husband eat the rest of the fried sweet potato medallions, and cut up another one to roast sans batter in the oven. The steam buns tasted great, but from what I researched, these are made of flour. Plus, there was mayo, which we tossed out and substituted with plain Greek yogurt – our flimsy attempt at making the meal healthier.
Ingredients
Rating: 9/10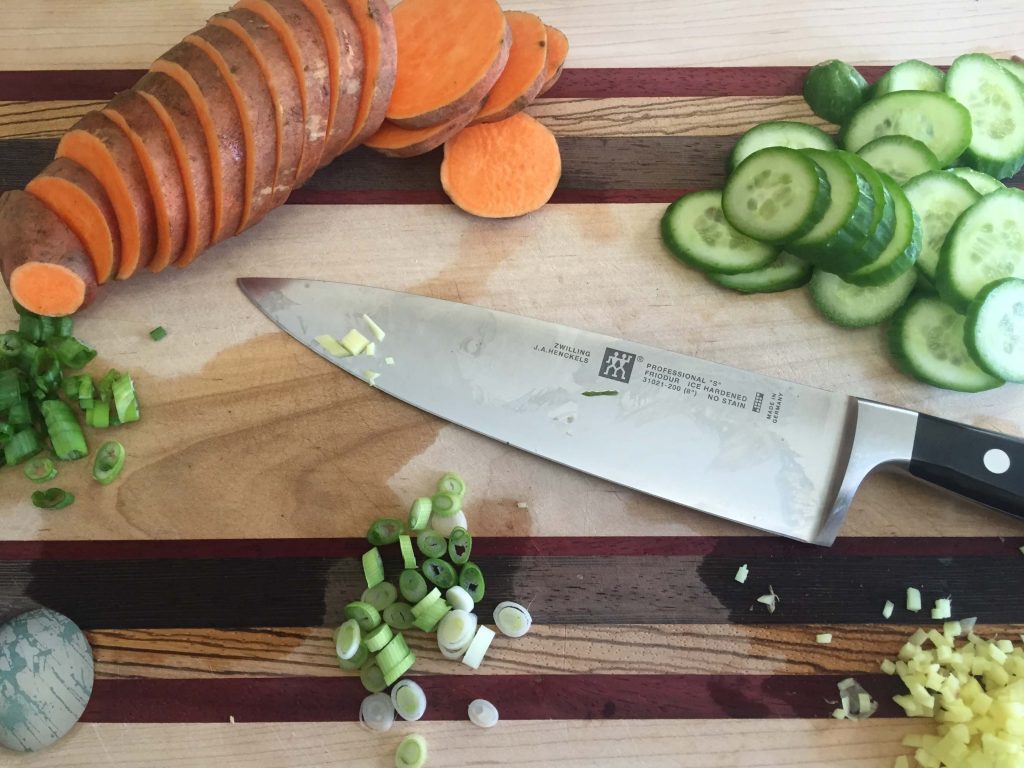 The fresh ingredients, scallion, Persian cucumber, sweet potato, and ginger, were all great quality.
I loved the Korean infusion of flavors that made these burgers so much more adventurous than what I normally make. Getting to venture out of my comfort zone with ingredients like Gochujang and black bean sauce, has led me to believe there's a whole world of Korean cuisine that I would probably really enjoy. I might even be emboldened enough to pick up some Gochujang on my next trip to the store.
The texture of the steam buns was fantastic, but I had some sticking issues trying to get these things to puff up. Although I avoided contact with the water in the pan as best I could, a couple of buns got stuck to the strainer and a couple more adhered themselves to the cutting board.
Ease of Prep
Rating: 8/10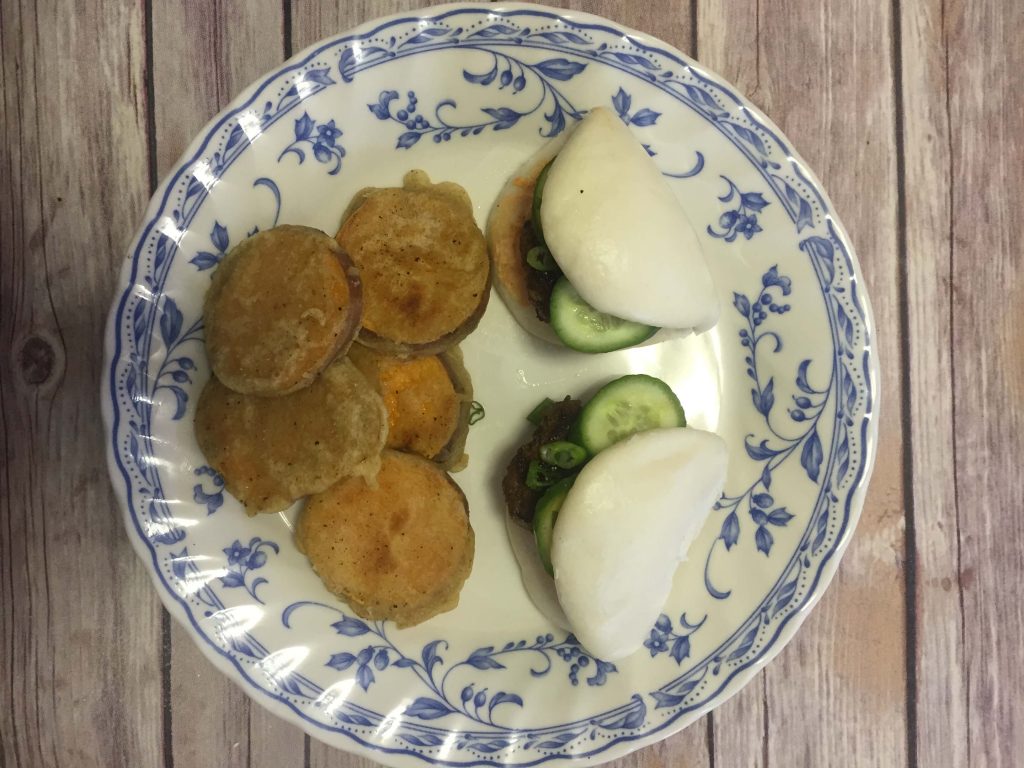 This should have taken max 40 minutes, but even with all four of our hands on deck, it took us 45. The main hold up was battering all of the tempura, frying the tempura, and then attempting to get the steam buns to properly puff.
To find out what an average kitchen chef is doing with home meal delivery services, read our complete Blue Apron review. As always, share your thoughts and opinions in the comments below!