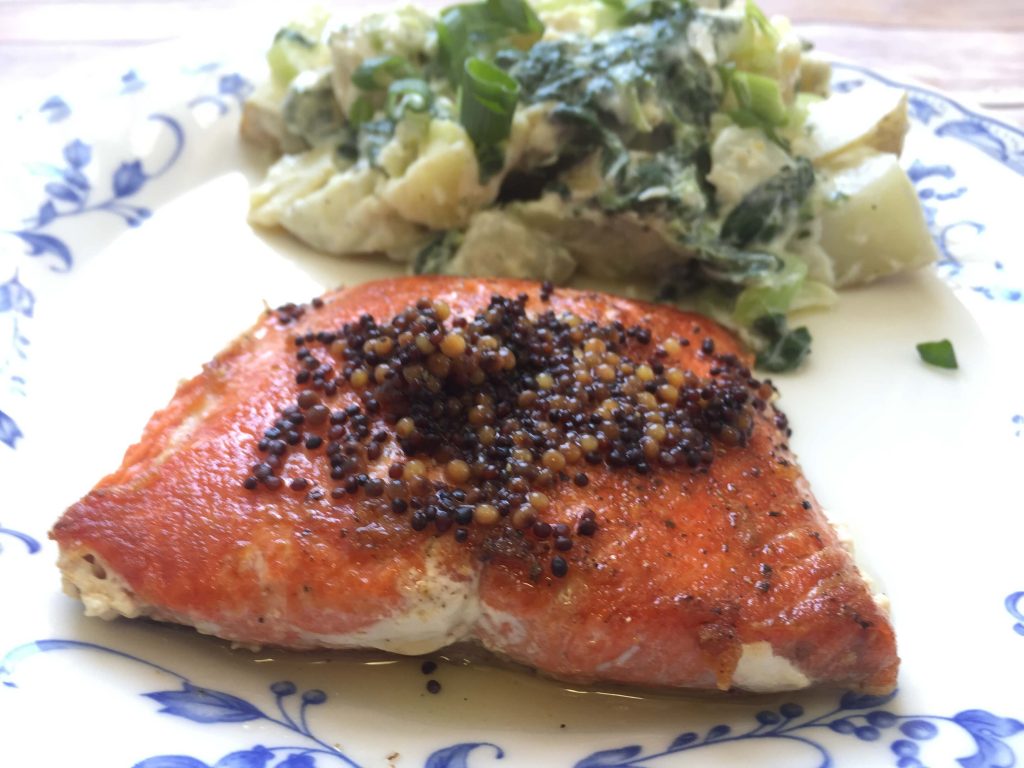 Overall rating: 6/10
Deliciousness
Rating: 4/10
I was not a fan of the salmon AT ALL, to the extent that I will uncheck the box for fish from any future Blue Apron deliveries. Our first salmon dish, the one with Labneh, was really delicious, the 2nd marginal, and this 3rd one nearly made me gag. We didn't make this right away, so I tossed the salmon in the freezer per the box instructions. Trying to thaw out frozen salmon is tricky business, and the result was to me, inedible. Additionally, the pickled mustard seeds were too much effort for their minimal flavor contribution. This recipe's saving grace was the green potato salad, which in a nice deviation from traditional potato salad had a green hue from the spinach, celery, and scallion mixed in. I can see myself taking the green potato salad to the next family gathering or potluck dinner.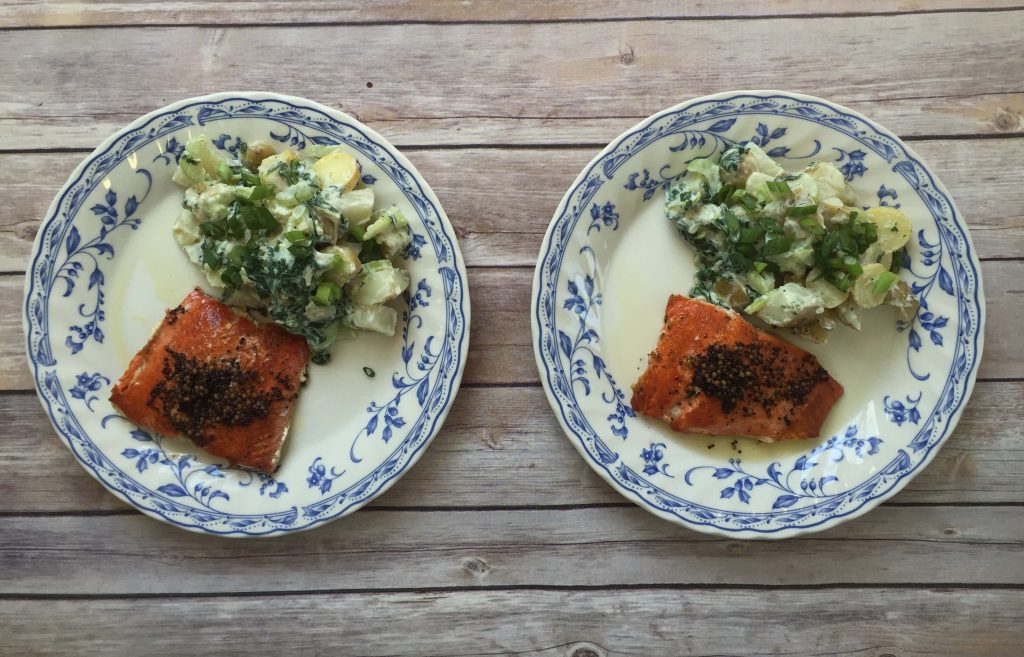 Nutrition
Rating: 9/10
Aside from the 2 T of sugar, (which we substituted with Agave Nectar) this dish was pretty nutritious:
Salmon Fillets: Considered a super food, this protein-dense fish has tons of nutrients including high levels of Vitamins B12, D, and B3, plus the Omega-3s your heart loves.
Spinach: This recipe had 3 oz. or nearly 3 cups of this green goodness (it cooks down a ton when sautéed). One cup of spinach alone has nearly 1000% DV of Vitamin K, second only in concentration to kale.
Celery: High in Vitamin K and molybdenum, celery is known for its antioxidant and anti-inflammatory properties, and aids in keeping your digestive tract happy. You may have heard rumors that celery is a "negative calorie" food, meaning your body has to burn more calories trying to digest celery than it actually gets from your celery intake. Don't believe everything you hear! Celery is not a negative calorie food, but at just 6 calories a stalk, it's okay to munch on all day long.
Fingerling Potatoes: The more tender and petite cousin of your typical russet, fingerling potatoes look like a bunch of swollen fingers. Four average sized fingerlings have 12% DV of fiber, 4 grams of protein, and 45% DV vitamin C.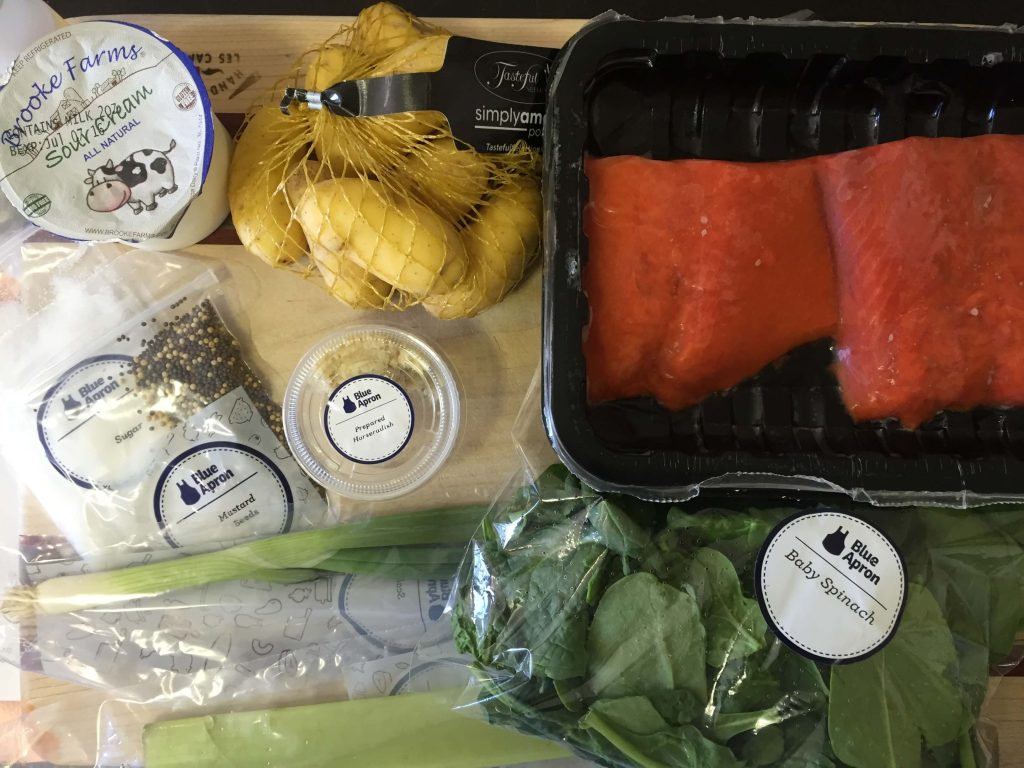 Ingredients
Rating: 5/10
Salmon: Like I said before, the salmon just wasn't fresh enough to be good.
Spinach: The spinach was starting to wilt, but since it got sautéed anyway, it wasn't really noticeable in the final product.
Potatoes: These were fresh but we ended up throwing in some of our own, because it simply didn't look like it was going to make enough food to keep us full.
Everything else was fresh.
Ease of Prep
Rating: 6/10
This took us about 43 minutes box to plate, which was right within the suggested prep & cook time, but a little long for what it was. I think this recipe could have been simplified by ditching the pickled mustard seeds and just seasoning the salmon.