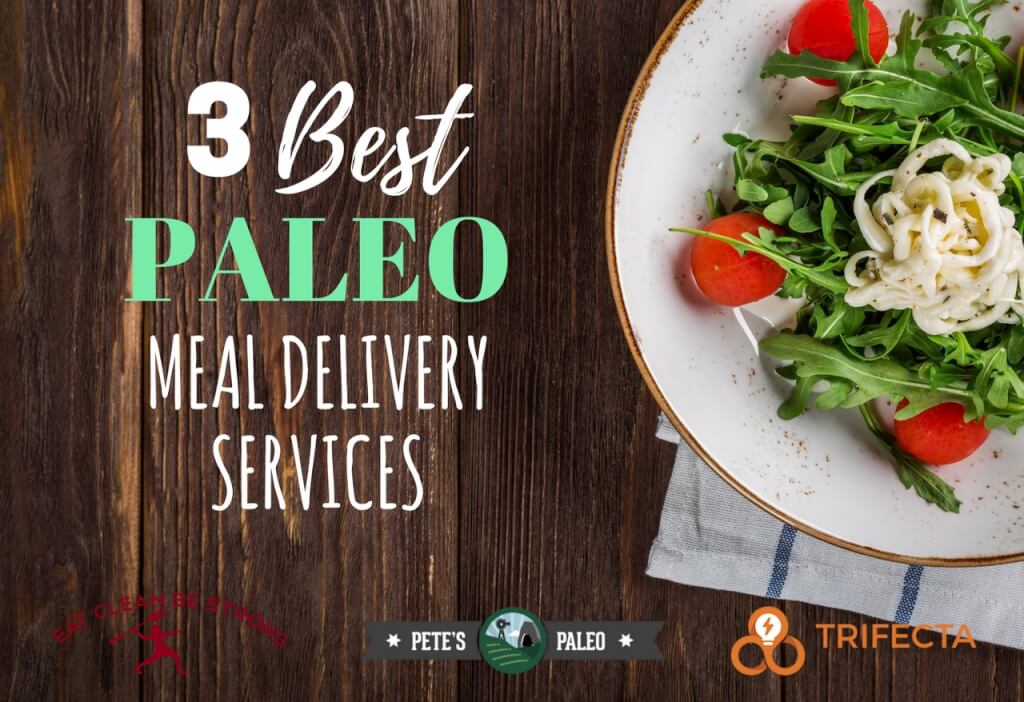 Editor's Note: We originally published this article in May with 3 of our favorite meal delivery services. We've updated the list to incorporate a few of our other favorite paleo meal delivery services.
While the Paleolithic (Paleo) Diet might seem like a recent phenomenon, the roots of this diet can be traced back as far as 1859 to Charles Darwin's ideas regarding evolution versus natural selection. Robb Wolf, the New York Times best-selling author of The Paleo Solution, considers it the sole nutritional strategy for obtaining optimal health. Varied professionals in the fields of biology, chemistry, and other areas of study agree that one of the fundamental factors of diseases such as cancer, diabetes, heart disease, Alzheimer's, and many more, is predicated on our contemporary diets which consist, in large part, of sugar, trans fats, and highly refined and processed foods. By focusing on the hunter-gatherer diet of our ancestors, this theory suggests people should consume meats, seafood, fruits, vegetables, and nuts to reach and maintain an ideal weight and experience overall optimum health.
One of the challenges of our modern lifestyles is that we don't always have the time to prepare homemade, healthy meals. Fortunately for us, numerous companies have come to the rescue by offering quality, affordable, delicious, and healthy Paleo meal delivery right to your doorstep.
Here are 3 of our top picks:
1. Trifecta Nutrition
This company resonates well with Paleo fans in part because of its connection with Dr. Loren Cordain, the founder of the Paleo Diet. With Trifecta, you can be sure that your meals are not only authentically Paleo, but 100% USDA Organic and Wild Caught or Grass Fed, as well as gluten, dairy, and soy-free. Whether you choose individual meals or create bulk food orders, your fare will never be frozen and will be delivered free of charge in all 50 states.
2. Green Chef
One of our all-time favorite meal delivery services, we especially love the ability to cater Green Chef orders to meet specific dietary restrictions, including the Paleo diet. Every week, Green Chef offers a delightful new Paleo-friendly menu with dishes like Lemon-Herb Steak on a bed of Cauliflower Tabbouleh and Sage Pesto Baked Cod with Butternut Squash Mash. For Paleo eaters who have made the jump to Keto, Green Chef recently unveiled a Ketogenic diet plan that focuses on good fats, moderate protein, and fewer carbs and sugars. Green Chef's Keto and Paleo meals are $14.99 each, making this one of the most affordable Paleo/Keto options on the market.
3. Pete's Paleo
Another popular option comes from this company, which boasts organic, Non-GMO meals in vacuum-sealed packages. Weekly menus are created based on seasonal, local produce. Pete's Paleo sweetens its meals with natural fruits and vegetables (rather than honey or maple syrup) and offers a unique 21-Day Sugar Detox Plan. The Pete's website provides seasonal menus and stunning photos that are sure to make your mouth water. Pete's Paleo delivers in all 50 states.
Runners-Up:
Sun Basket
This meal kit offers Paleo compatible meals that make caveman eating taste delicious. The weekly menu focuses on Paleo staple ingredients like grass-fed meat and wild-caught seafood, nuts and seeds, and plenty of fresh vegetables. And with Sun Basket, you can rest assured that every scrumptious bite is made from certified organic ingredients. Sun Basket offers a classic plan for $11.49/serving and ships to most of the U.S., except for Alaska, Hawaii, Montana, and parts of New Mexico.
Paleo Power Meals
Paleo Power Meals delivers nationwide and boasts over 40 grass-fed, cage-free, and antibiotic-free meal choices. While priced higher than Trifecta or Pete's, its serving sizes are considerable and offer liberal quantities of protein. Paleo Power Meals also offers weekly specials, bulk items, and automatic discounts. With choices like Peppered Encrusted Grass Fed Sirloin, Herb Crusted Salmon, and Sautéed Broccoli Rabe, clean, healthy meals are just a click away.
While the Paleo lifestyle offers many benefits for improved health and wellness, it is not an easy plan to follow in the current age of processed foods. Staying Paleo requires commitment, sacrifice, and discipline. However, these three companies make Paleo living much easier! Let a Paleo meal delivery service take the effort and the guesswork out of putting dinner on the table after a long day at the office. Whether your goal is to lose weight, fight or prevent chronic diseases, or simply have more energy, a Paleo lifestyle may be just what you're looking for – especially when it comes delivered to your doorstep!