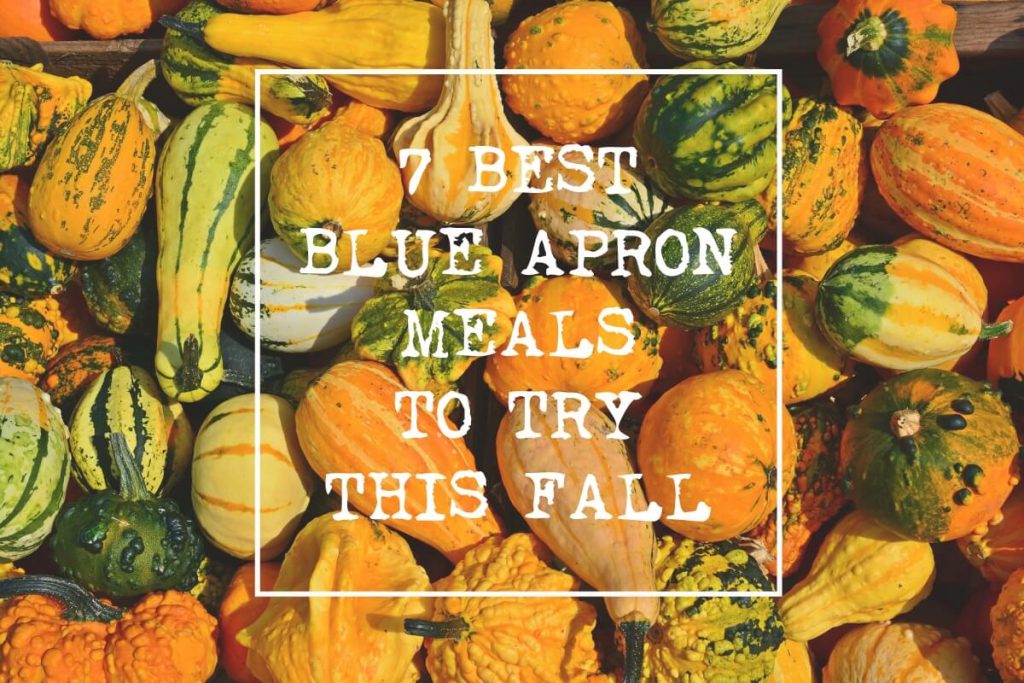 Blue Apron offers so many delicious options for revamping your favorite fall recipes. Choose something from a distant land, a vegetarian meal, or even a new twist on an old favorite. Here are some of our favorite Blue Apron recipes that complement this season of hectic school schedules, exciting football rivalries, crunchy fall leaves, and crisp, cool air.
1. Smoky Gruyere Grilled Cheese with Fried Eggs and Butter Lettuce Salad
This French twist on the American classic grilled cheese is perfect for a cool fall evening. The smoky flavor of the cheese is complemented by the tang of the healthy sourdough bread. The fried egg element provides warmth and the butter lettuce salad with vinaigrette provides a bit of spice. The Gruyere grilled cheese is a lovely vegetarian meal that even meat lovers will enjoy.
2. Chicken Scallopini with Whole Wheat Penne Rigate and Roasted Broccoli
This savory meal consists of lightly breaded chicken slices served with hearty pasta and oven roasted broccoli. Surprisingly low calorie and quick to prepare, the chicken scallopini is perfectly portioned to provide a satisfying meal for a relaxing evening at home with the family.
3. Shredded BBQ Chicken Sandwiches with Creamy Potato Salad and Coleslaw
Bring the feeling of tailgating to the kitchen table with this game day meal. The shredded BBQ chicken rests on a toasted potato bread bun, topped with lightly tossed coleslaw, and is served with a delicious creamy potato salad. Start a new family tradition with this at home tailgating meal.
4. Manhattan-Style Fish Chowder with Garlic Bread
A rainy fall day calls for a blanket, a good movie, and helping of hearty soup. This New York adaptation of the creamy style chowder features mild cod with potatoes and carrots in a tomato broth for a healthy low calorie, yet filling, soup. Served with crispy garlic bread, perfect for dipping, the chowder is a delicious lunchtime soul warming meal.
5. Hoisin Beef and Vegetable Stir-Fry featuring Fairy Eggplant and Garlic Rice
Enjoy a taste of the Far East with this Cantonese style beef and veggie stir fry. The fairy eggplant and bok choy combine into a flavor festival for your palate Served with garlic infused rice, the beef and vegetables transform your kitchen into a far-away place. Perfect for a busy fall school day dinner.
Not to be confused with Italian ragù, it was actually the French who came up with the the slow-cooked stew known as ragout. Deliciously seasoned and browned meatballs are the focal point of this dish, though the Swiss chard and other colorful vegetables are a delightful accompaniment. Eat this hearty, yet nutritious meal cozied up with a roaring fire and a nice glass of Shiraz. This was one of the recipes we tested as part of our Blue Apron reviews.
7. Salisbury Steaks with Roasted Asparagus and Potato Wedges
This is not your typical lunch counter Salisbury steak. Lamb and beef, smothered in beef demi-glace mushroom gravy, combine for an elegant spin on the traditional American dinner. With potato wedges and lightly seasoned roasted asparagus on the side, this meal only vaguely resembles the Salisbury steak of the past. This hearty and healthy meal is a filling dish for the cooler fall months.