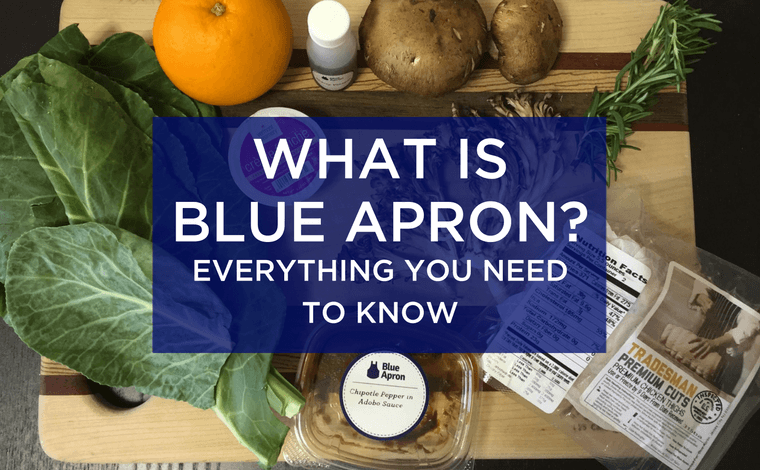 Perhaps you've seen the ads on TV or heard people buzzing about it at work, but you still aren't exactly sure what Blue Apron is. Blue Apron is one of the giants of the new trend of meal kit delivery services designed to help Americans make healthy, home-cooked meals without the hassle of grocery shopping or meal planning.
What is Blue Apron?
Back in 2012, Ilia Papas, Matt Salzberg, and Matt Wadiak, three 30-something entrepreneurs, dreamed up the idea of starting a meal delivery service that would forever change meal time for millions of Americans. They noticed that with busier schedules, fewer professionals had the time or willpower to cook at home. Dinnertime for many Americans consists of running through a drive-thru or hastily ordering take-out on the commute home from the office. Their vision was to bring cooking back to the forefront of the American dinner experience. Blue Apron delivers a box of fresh, pre-portioned ingredients every week to its subscribers along with step-by-step instructions and online tutorials. With Blue Apron, customers can look forward to a delicious dinner, prepared at home without spending time prepping or standing in line at the grocery store.
How do Deliveries Work?
Users are able to choose a delivery day from a list of days available in their area. Generally, Tuesday-Friday are available delivery days, while Mondays and Saturdays are also an option in some areas. Subscribers receive one box a week with all of the ingredients and recipe cards needed to prepare their meals for the week. The two-person plan comes with three meals, while the four-person plans come with either two or four meals per week.
Ingredients come packed in a cardboard box with ice packs and a layer of insulation. This keeps the fresh ingredients cold and crisp, even if you aren't home when your box is delivered. Plus, Blue Apron delivery is always free, unlike competitor Green Chef, which charges $9 per delivery. Watch as we unpack one of our deliveries:
Blue Apron makes it really easy for subscribers to skip a week or even several weeks of deliveries, if needed. Delivery schedules are easily amended through the customer's account management page. Cancellations must be made at least six days before the cutoff.
Where are Ingredients Sourced?
Blue Apron sources its ingredients from a large network of farmers, ranchers, purveyors and fishermen from across the U.S. Chefs at Blue Apron create innovative recipes based on what's currently in season, which ensures that customers receive the freshest ingredients possible, picked at their prime. Click to see some of Blue Apron's recent partners.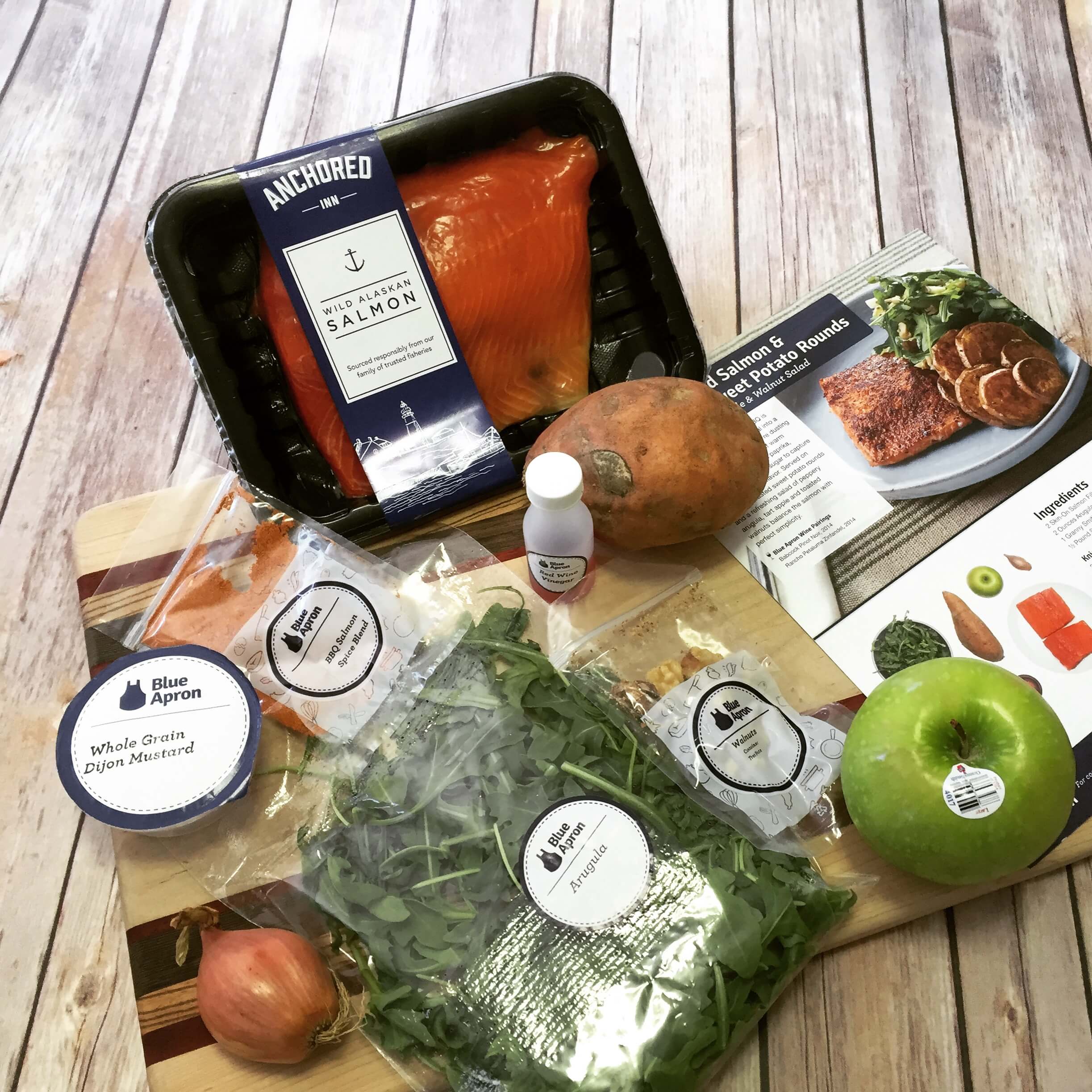 How Much Does Blue Apron Cost?
The 2-Person Plan: For $59.94, Blue Apron provides three recipes per week that each make two servings ($9.99 per serving).
The 4-Person Plan: For $69.92, Blue Apron provides two recipes per week that each make four servings ($8.74 per serving).
The 4-Person Plan (extended): For $139.84, Blue Apron provides four recipes per week that each make four servings ($8.74 per serving).
Do They Accommodate Dietary Preferences?
Blue Apron accommodates dietary preferences by enabling customers to select from a list of desired proteins (beef, chicken, fish, lamb, etc.). So if you don't eat shrimp or can't stand beef, you'll never get recipes that use those proteins. Additionally, vegetarians will be happy to know that Blue Apron does accommodate meat-free customers with lots of delicious vegetarian recipes. Unfortunately, at this time, Blue Apron does accommodate gluten or nut allergies, or paleo or vegan diets like some of the other meal services. It should be noted that all food is processed in the same processing facility, so those with serious allergies should not order from Blue Apron.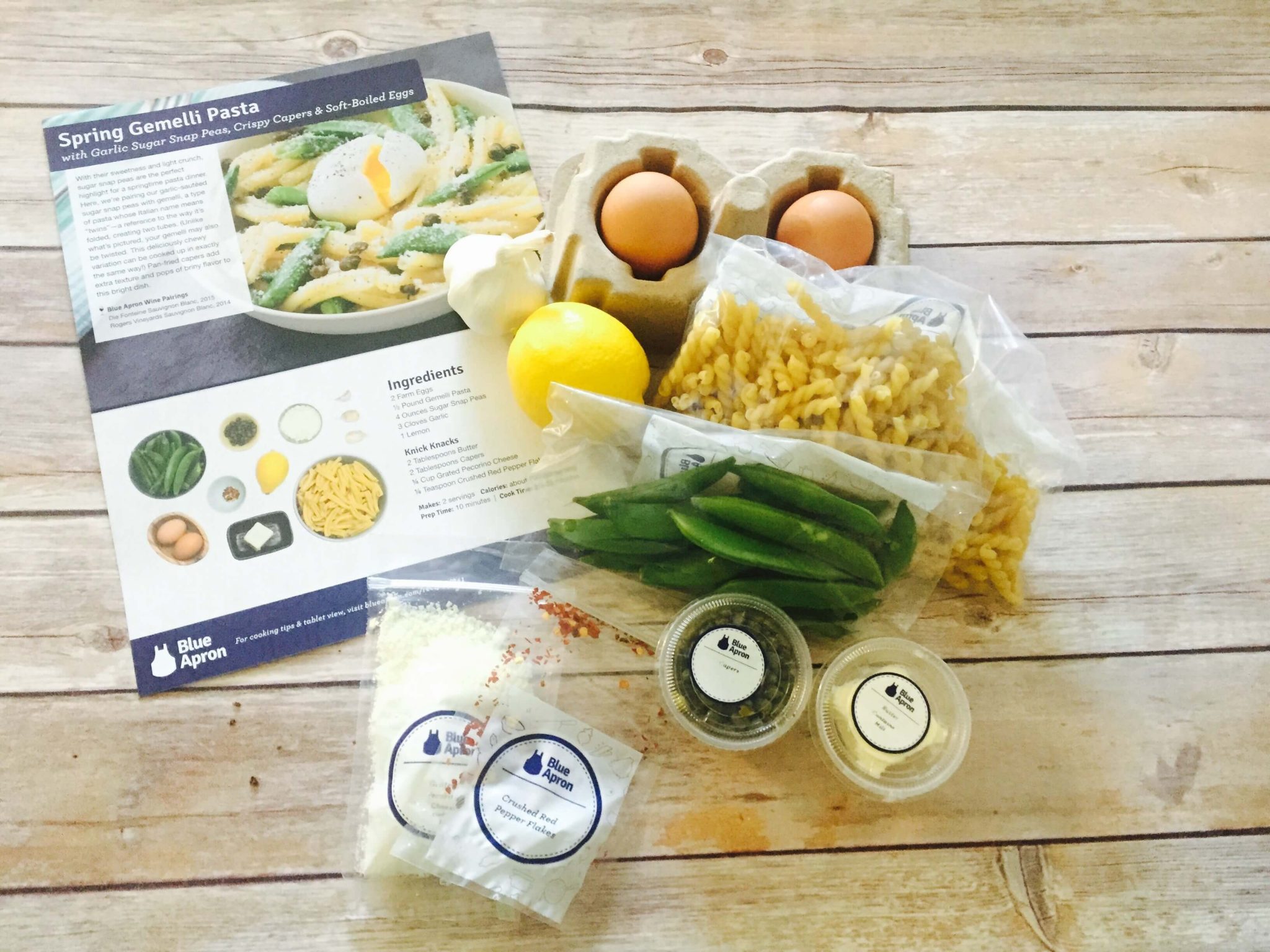 What is the Blue Apron Wine Program?
Blue Apron also offers a wine program that works with acclaimed vineyards to deliver wine straight to your doorstep. Their $10 bottles are 2/3 the size of a regular bottle, making it the perfect accompaniment for a dinner for two. By skipping the normal distribution chain, where wine passes through a series of hands and markups, Blue Apron gives subscribers access to premium wines for really reasonable prices. Each monthly wine delivery comes with 6 bottles of wine (3 reds and 3 whites) that are picked to pair well with your menu selections and include tasting notes. Subscribers pay $65.99 a month, which includes shipping and handling.