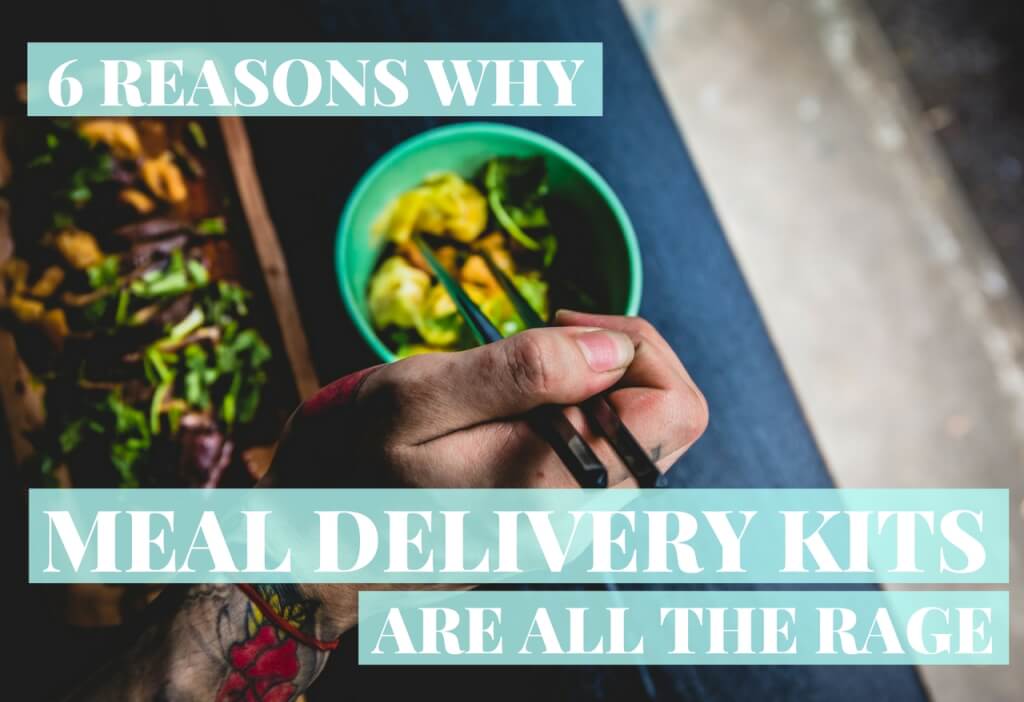 Everyone must eat, but the busyness of daily life doesn't always leave adequate time for planning meals. Recently, meal delivery services like Sun Basket, Green Chef, and Hello Fresh, have revolutionized dinnertime for customers across the country. Find out why food delivery kits are all the rage:
1. Simplified Meal Time
Life is busy. Whether you are a working professional or a stay-at-home mom, there never seems to be enough hours in the day to accomplish what needs to get done. A meal delivery kit saves time by providing all the necessary ingredients and easy-to-follow recipes to make home-cooked meals a reality. Forget lines at the grocery store and questionable Pinterest recipes, make incredible meals with less effort.
2. Less Mess
Most people don't enjoy the mess that comes along with cooking. A meal delivery service provides all the required elements for your meal, and often, the ingredients are already prepped, chopped, and measured. This means that you won't use as many bowls or utensils. Other meal services, like Munchery and Freshly, provide meals that are ready to eat and just need to be heated up.
3. Try New Foods
It is easy to get into a rut when thinking about what to make for dinner. Creatures of habit, we tend to buy the same items at the grocery store and cook the same types of meals over and over. A meal delivery kit may be just what you need to expand your horizons. Many meal services include seasonal ingredients you wouldn't normally use and provide the opportunity to try new foods. With Blue Apron, we've tried several meals outside of the norm, like Spiced Beef and Lamb Tagine with Labneh and Korean Bao Sliders. For more international cuisine, you may want to try Takeout Kit, which features ethnic food kits from cultures around the globe.
4. Healthy Ingredients
Many meal delivery companies focus on including healthy and organic ingredients to make meal time more nutritious. Additionally, options like gluten-free, plant-based, or Paleo-friendly meals make eating easier for those sticking to a certain diet. If you're looking for a meal plan that suits your dietary needs, simply browse all meal plans and apply the appropriate filters.
5. Waste Reduction
Since a meal kit provides the exact amount of ingredients needed for each recipe, there's less food waste. Plus, you won't have to worry about buying ingredients and spices that you will only use for a single recipe. Meal delivery kits can also keep you from spending money at the grocery store on foods you won't consume. Not to mention, you will have less temptation to make unneeded, impulse purchases because you will be spending less time at the grocery store.
6. Enhance Your Cooking Skills
Some people seem to have natural talent in the kitchen, but for others, cooking a tasty meal may take extra time and practice. A meal delivery service provides the perfect opportunity to enhance or refine your cooking skills. Many food delivery boxes come with detailed recipes that provide tricks and tips from professional chefs to turn included ingredients into a delicious meal.
Meal delivery services are a great option for anyone who would like to simplify meal time. Since you have the option to choose how often food is delivered, you can plan around your schedule. Now you can make healthy, delicious food with far less effort.