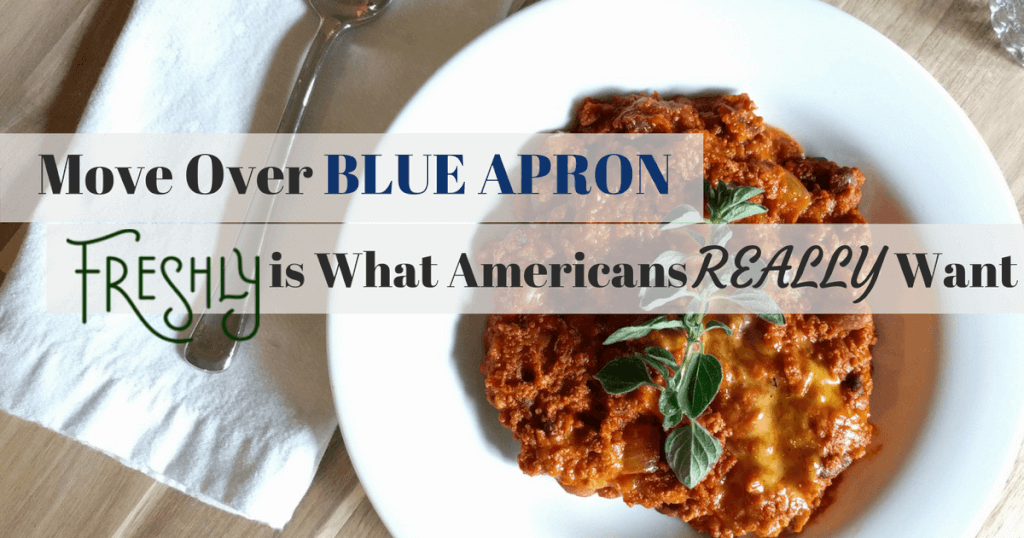 The other night, I read an article from the Wall Street Journal lamenting the time-consuming nature of the typical meal kit. The co-authors make the case that most Americans don't like to cook, even when they don't have to do the meal planning and grocery shopping. Blue Apron, Sun Basket, PeachDish and other popular delivery services ship customers the ingredients, but still require a minimum of 30 minutes (if not an hour plus) to finish chopping, dicing, and sautéing to get dinner on the table, not to mention the time spent cleaning up the kitchen afterward. For many busy Americans, this is simply too time-consuming.
I found this sentiment reflected in a recent conversation with a friend's dad. A group was standing around discussing the various meal kits we had tried, and I asked which boxes he was trying these days. I was surprised when he said he was fed up with meal delivery boxes. A longtime fan of HelloFresh and a handful of the other services, this 50-something avid cook had canceled all his subscriptions for the sake of time. While he loved getting to try new recipes, he was put off by the mess. Three nights a week of cooking from a box left him with a sink full of dirty dishes he was wary of cleaning. We agreed that our ideal meal prep was done in a single Sunday afternoon, cooking one large batch of a single recipe and dishing it up in Tupperware that was easy to grab and go. One mess, one cleanup, a week's worth of meals. The only thing that could get better than this is having a week's worth of unique meals delivered without having to cook. Enter Freshly.

It might look like a typical meal kit box, but what's inside sets Freshly apart from the competition.
Brief Company History
Freshly got its start in January of 2015, when co-founders Carter Comstock and Michael Wystrach launched a business that would make eating healthy easier. Before Freshly, Wystrach worked as an investment banker, putting in long work days that didn't leave ample time for meal prep. He began experimenting with food to take to the office, then decided his ready to heat-and-eat meals offered a viable model to sell to others. Partnering with Comstock, he left the investment banking world to focus full time on his new venture. The company has since raised funding over four rounds, with cash pouring in from big names like Nestle, Insight Venture Partners, and Highland Capital Partners. With the growing sentiment that traditional cook-and-eat meal kits make meal time too onerous, it seems Freshly is poised to take market share from the companies whose customers are hungry for dinner made easy. 
Ordering Freshly and Pricing
Freshly is a subscription-based service that allows users to order 4, 6, 9 or 12 meals weekly. Prices range between $49.99 ($12/serving) for the small box to $107.99 ($9/serving) for the largest box – surprisingly affordable for a service that requires zero cooking effort, and that's incredibly healthy. See the full pricing breakdown here. To get a decent sample size for our testing, we ordered the 6-serving box. Retrospectively, I wish we had gone with a larger box because we blew through our six dinners quickly, and I was left salivating for more.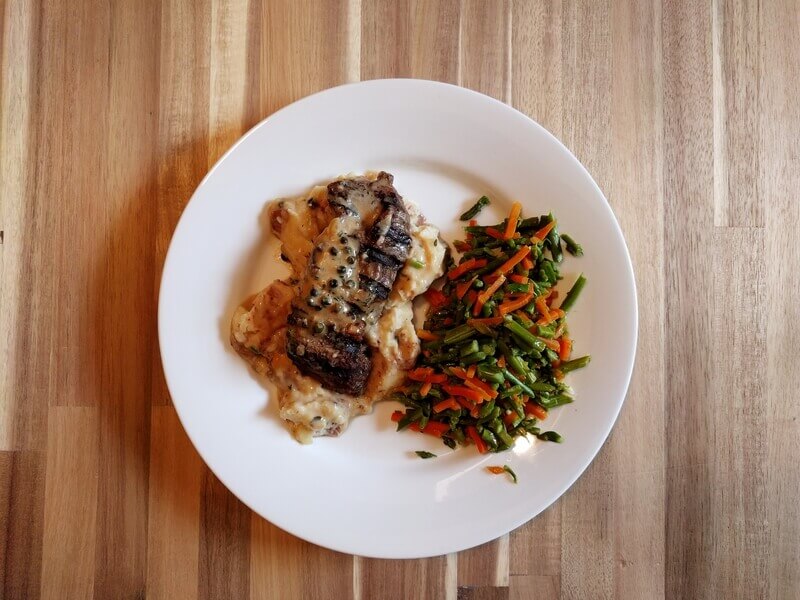 During the sign-up process, you choose your subscription default plan, then select any foods that you try to avoid (dairy, eggs, shellfish, soy, etc.). Next, you scroll through a menu that includes 24 lunch/dinner entrees and five breakfast options. Most of the entrees on the menu are repeats, with some denoted as "top-rated" customer favorites. The Freshly team also rotates in a new entrée or two every week to spice things up. Though most of the menu is repetitive, it's extensive enough to offer plenty of variety, even for those ordering it on a weekly basis. I enjoy the consistency of getting something I already know I like, so repetition isn't a real issue for me.
Freshly Delivery, Packaging, and Recycling
Freshly deliveries are available Tuesday-Saturday, though exact days vary by location. We ordered our box to arrive on a Tuesday, and I anxiously sat awaiting our FedEx man's arrival. The order arrived on time in a standard-looking cardboard box. Opening the box, I peeled back the denim insulation to find six neatly packed, still-chilled trays of prepared food sandwiched between two large white ice packs. Most of the packaging materials used by Freshly are recyclable. Here's the breakdown of how to dispose of each component:
Cardboard box: put in your regular recycling
Ice packs: cut the corner off and drain the non-toxic, biodegradable gel into your trash can. Avoid putting this down the drain as it can clog your pipes. The plastic bag goes to recycling.
Meal sleeves: made from cardboard, these may go into the regular recycling as well (after your finished reading all the fun facts)
Meal containers: after rinsing off the food residue, these are recyclable
Noshing on Freshly
Meals
After taking the requisite pictures for the blog, we eagerly sorted through the meal boxes trying to remember who had ordered what. Despite my husband's protests, I claimed the meatloaf while he opted for the three-bean ancho chili. I poked holes in the corner of the plastic wrap covering each meal tray, then popped each in the microwave for a 3-minute spin on the rounder. After letting it rest for a minute, I tried to peel off the plastic wrap like it was one of those Lean Cuisines from back in the day. It didn't budge. Then I consulted the instructions again and saw where they said to cut around the edge of the plastic wrap to get to the food. Much easier. Within seconds, I had the meals transferred from the boxes to our plates. Here's a quick overview of the meals we tried:
Homestyle Meatloaf with Creamy Potatoes and Spinach
Three Bean Ancho Chili Turkey with Cheese
Steak Peppercorn with Sautéed Carrots and Asparagus
Braised Rosemary Pork with Sautéed Kale and Roasted Red Potatoes
Buffalo Chicken Breast with Loaded Cauliflower
Southwest Chicken Bowl
There wasn't a single meal we didn't love. Seriously, all five stars. I would order any and all of them again, no questions.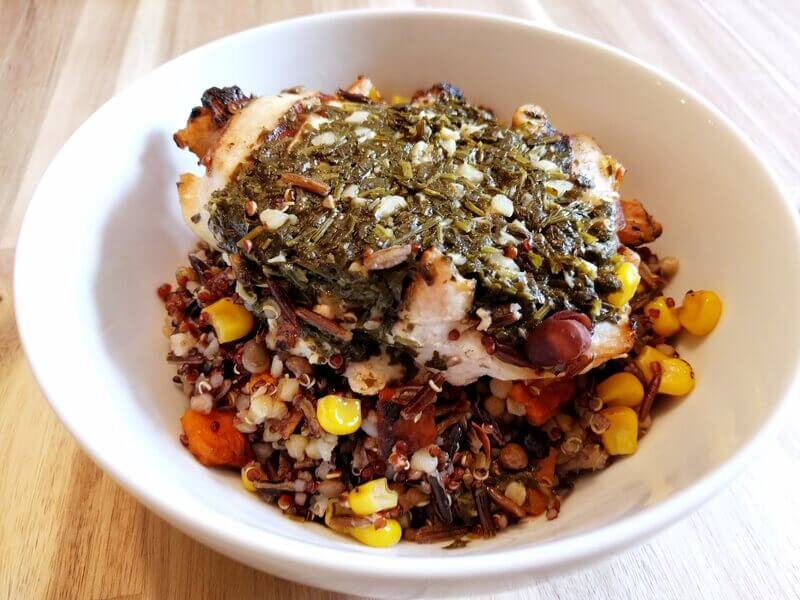 Ease of Prep
Nothing gets much easier than three minutes of microwaving. No prep time, no dirty cookware – Freshly makes the American dream of instant-gratification, low maintenance healthy eating a reality. I wish this service had been around back in my days of working public accounting when I worked ridiculous hours and my semi-healthy eating options were a lettuce wrap from Jimmy John's or fetching an ice encrusted Lean Cuisine from the depths of the office freezer. This service is the ultimate meal delivery subscription for the overworked, Soul Cycle groupie, Whole Foods junkie-type of professional.
My one criticism of Freshly prep is the plastic wrap covering the top of the food tray. It would be better if this would peel off, rather than having to cut it away with a knife. Seriously though, this was the only thing I had to complain about.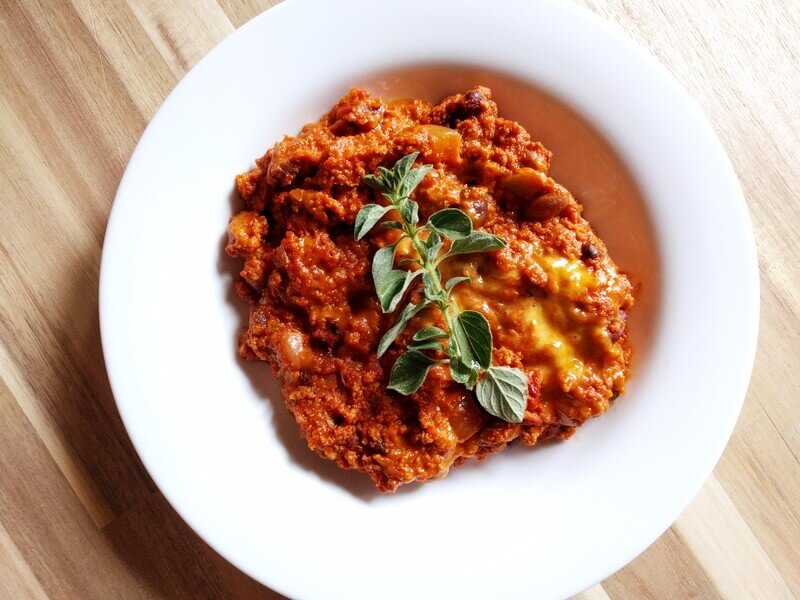 Freshness of Ingredients
The thing that struck me the most was the Fresh-ness of these meals; the product lives up to the branding. I despise frozen dinners because they're frozen, packed with preservatives, and never quite seem to reheat properly. Unlike the prepared meals found in the freezer section at your local grocer, Freshly meals are fresh-prepped, sealed in air-tight packaging, and refrigerated which keeps the food tasting great and makes reheating easier.
Something else they nail is the texture and taste of the proteins. I never like the taste of microwaved protein, especially chicken, which always assumes a rubbery texture and off-putting flavor after being zapped. The chicken in the Buffalo Chicken Breast dish, however, was some of the best I've ever had – microwaved or otherwise. It has the appearance of being sous vide – a French technique of cooking in which meat is placed in a vacuum-sealed bag and placed in a hot water bath to cook to the desired temperature. From my limited experience with sous vide, this is one of the surest and most consistent ways to get properly cooked meat that retains its moisture. It's recently become a favorite cooking technique among home cooks but has been employed in large scale by restaurants and caterers for years. Whether Freshly uses sous vide or not, the chicken, steak, and other proteins were excellent, even reheated.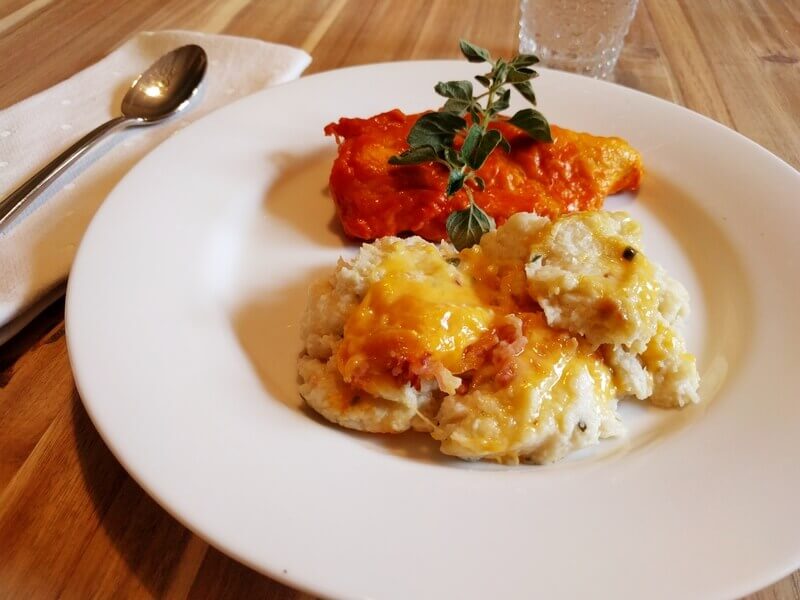 Nutrition
All Freshly meals are gluten-free with no refined sugars or artificial ingredients. I'm a huge fan of Freshly's focus on "high-quality proteins, heart-healthy fats, and nutrient-dense carbohydrates" and its commitment to whole foods. Most meals range between 400 and 600 calories per serving but are surprisingly filling thanks to the high protein content. I was also pleased to see the full nutritional breakout on each of the meal sleeves, which showed most meals were high in fiber, vitamins, and minerals.
Overall Take
If you're looking for ready-to-eat, healthy meal delivery that's surprisingly affordable, Freshly is a fantastic option! Based on the quality of meals, Freshly's focus on wholesome ingredients, and the compatibility of the ready-to-eat model with our busy lifestyle, this is one we will undoubtedly order again. As people tire of meal kits that require hours in the kitchen each week, this will be the service they turn to.