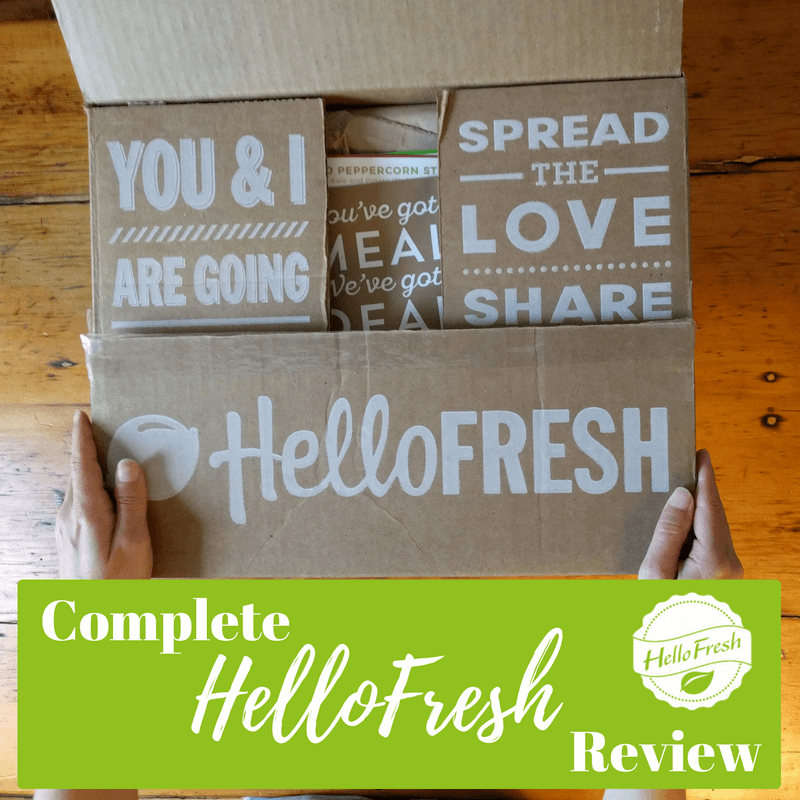 Brief Company History
Just months before the launch of Blue Apron in the U.S., a start-up in Berlin made waves by introducing a new meal delivery service, HelloFresh. Founded in 2011 by Dominik Richter, Thomas Griesel, and Jessica Nilsson, the company got off to a humble start, with the co-founders scrambling around their kitchen and hand-delivering orders to the initial customers. But, after partnering with Rocket Internet, HelloFresh saw rapid growth and quickly became a household name across Europe and other markets. Fast forward to 2017, and HelloFresh now delivers to 9 markets in Europe, North America, and Australia, sending out millions of boxes to happy customers every month. Here's how they describe the HelloFresh mission in their own words:
"HelloFresh is on a mission to save home cooking, and lift the mood around it. While anyone can deliver a box of food, HelloFresh opens up an experience that goes beyond the final plate and brings the fun of cooking back into people's lives. It can take a lot of energy to figure out what's good for you, in season, sustainably sourced, flavorful, and filling. By covering the shopping, planning, and delivering step-by-step recipes and ingredients, customers can relax and enjoy all there is to love about cooking — and eating!"

— Shara Seigel
Senior Manager, Public Relations for HelloFresh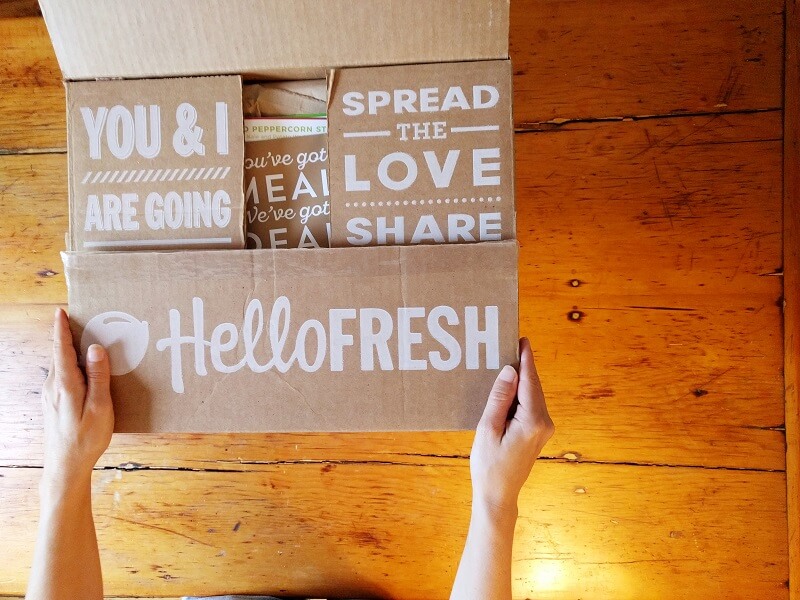 After hearing our London relatives discuss their experience with the service, we decided to give it a whirl. Here's how it went:
Ordering Hello Fresh and Pricing
Hello Fresh pricing is the same as Blue Apron pricing (making me wonder who copied whom). There are three basic plans: The Classic Plan, The Veggie Plan, and The Family Plan. The Classic and Veggie Plans cost $9.99 per serving and are geared towards 2 or 4 adults. The kid-friendly Family Plan rings up at $8.74 per serving and is intended to feed two adults and two children. Boxes range between $59.94 and $119.88 per delivery depending on the number of meals and the number of mouths you're feeding. Click here to see the full run-down on HelloFresh pricing. We like meat and don't have kids, so for testing purposes, we chose the Classic Plan with three meals per week (also the cheapest option). With this plan, we can choose from eight recipes, which include "Fit" and "Quick" options, but the menu doesn't cater to any specific dietary restrictions. Those on the Classic Plan for 4, the Vegetarian Plan, and the Family Plan do not get to choose their meals.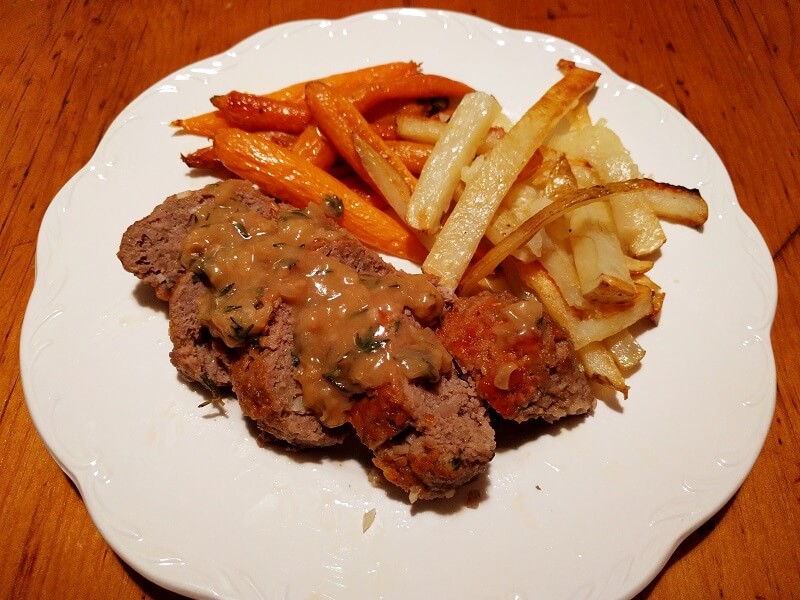 While eating is great and all, our favorite Hello Fresh feature might have to be the new Wine Club that they introduced this past spring (2017). For just $89 a box, you receive six carefully selected wines to pair with HelloFresh recipes (though I'm sure they drink just fine on their own). Unlike, Blue Apron who sends miniature-sized bottles, the HelloFresh club sends you full-sized (750 ml) bottles. At $14.83 a bottle, it might not rival Trader Joe's prices, but it's not a bad deal! Choose from red, white, or a variety of both.
Hello Fresh Delivery and Packaging
Hello Fresh delivers nationwide Wednesday-Friday (8 AM to 8 PM) and in select markets on Monday, Tuesday, and Saturday. To skip a week, you must do so before midnight PST, five days before your next scheduled delivery.
Our box, emblazoned with a cheery green lime, arrived on time, much to the delight of our empty fridge. Inside the cardboard box, underneath the layers of insulation, we found three tidily packed boxes containing the ingredients to cook each meal along with colorful recipe cards and a nutritional info sheet. So far, HelloFresh is one of the best-packaged meal delivery kits we've come across. In addition to neatly grouping the ingredients for each meal, HelloFresh also makes sure all its packaging materials are 100% recyclable. The cardboard box, chipboard kit boxes, and liners can all go to regular recycling, and the ice packs contain a water-soluble solution that can be drained into a toilet before you recycle the plastic exterior.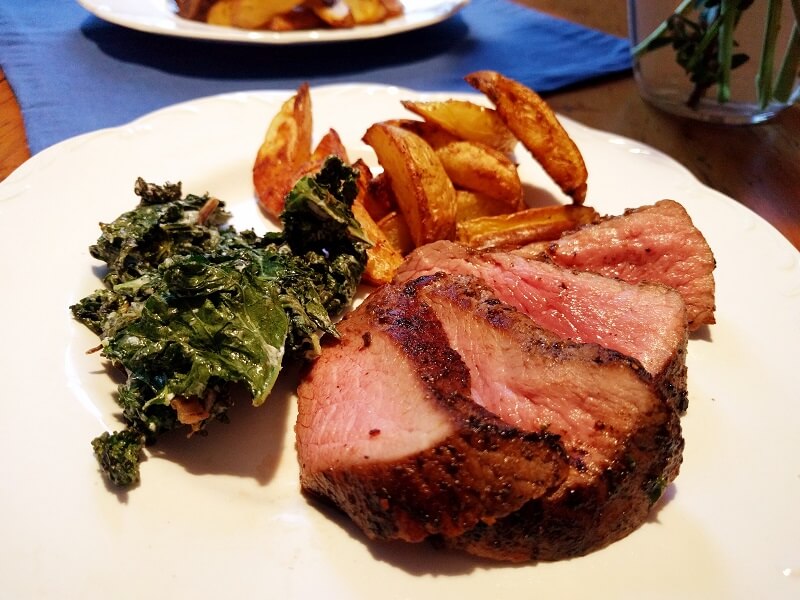 Cooking with Hello Fresh
Recipes
The Classic Plan for two comes with all the ingredients needed to prep three meals. Here's what we ordered:
Meatloaf a la Mom with Roasted Root Veggies and Thyme Gravy
Rachael Ray's Grilled Buffalo Chicken with Carrot Celery Slaw and Mashed Taters
Crushed Peppercorn Steak with Creamed Kale and Potato Wedges
Hands down, my favorite meal was the Meatloaf a la Mom. The recipe created perfectly seasoned little individual meatloaf loaves that tasted fantastic alongside potato and carrot fries. I remember scarfing it down and making a note that we needed to hang onto the recipe card for this one. The other two recipes were tasty as well, though I recall our creamed kale didn't turn out looking quite like the picture, and the mashed potatoes were a bit dry (because I didn't have any butter).
Ease of Prep
One of the biggest drawbacks of HelloFresh, in our experience, was the length of the box to plate time. The recipes we selected all had a supposed total prep + cook time of 30-35 minutes, so I expected them to be fast and easy. All of them took 10-15 minutes longer than anticipated, which I found to be painstakingly long compared to some of the other services we've tried. If I order HelloFresh again, I'll try ordering the "Quick Preference" selections for faster cook times.
Another drawback was the number of kitchen utensils and extra ingredients needed to prep each meal. For example, the meatloaf recipe required a peeler, medium pot, grater, medium bowl, large pan, and potato masher, plus olive oil, sugar, and butter. We were staying in a well-equipped vacation rental when we ordered HelloFresh but didn't have access to a grater to create the slaw or a potato masher. I got creative and made the slaw using a vegetable peeler and busted out a hand mixer to try to whip the potatoes to the right consistency. We also never keep sugar and butter on hand, and I was surprised that HelloFresh didn't include these ingredients. We've found that other meal services (like Home Chef and Green Chef) make better use of minimal kitchen equipment and most provide any ingredients beyond oil, salt, and pepper. Next time, I'd be sure to preview the full recipe instructions to ensure we had everything on hand to make it.
Despite slightly longer prep times and a few extra dishes to wash, we overall found the recipes quite approachable. Nothing demanded culinary experience beyond basic slicing, dicing, mixing, boiling and stirring, so we quite enjoyed our cooking experience. These recipes are certainly geared towards the average home cook who is not Cordon Bleu trained. This could be the mark of the celebrity TV chefs like Jamie Oliver, Rachael Ray, and Emeril Lagasse who regularly contribute to HelloFresh, and know how to create easy recipes the average consumer will understand.
Nutrition
In the box, HelloFresh includes a card with nutritional info for each recipe. We found the servings generous and at 500-800 calories per serving, these protein-dense recipes left us feeling stuffed. The vegetables in each dish contributed to a healthy dose of vitamins and minerals, and while most meals appeared to a have a moderate amount of fat, cholesterol, and carbs, the Rachael Ray buffalo chicken had an alarming sodium content (1640 mg, or 71% of the recommended daily value)! Another thing I'm not fond of is the use of processed ingredients. For example, the meatloaf contained panko breadcrumbs (made from bleached wheat flour, sugar, dextrose, yeast, and salt), ketchup (made from tomato concentrate, sugar, distilled vinegar, salt, onion powder, spice, natural flavor), beef stock (beef stock, natural flavor, salt, beef fat, sugar, maltodextrin, yeast extract and xantham gum), and flour. Similarly, the kale accompaniment to the crushed peppercorn steak included sour cream with cultured cream, food starch-modified, sodium tripolyphosphate (what the heck is that?!), guar gum, carrageenan, calcium sulfate, locust bean gum, and potassium sorbate. These types of ingredients don't seem on point with the "Fresh" branding. If you're into natural, wholesome eating, this may not be the best option for you.
Freshness of Ingredients
Ingredients arrived well-chilled, and everything looked great except for the carrot (intended for the coleslaw). One of the puniest vegetables I've ever seen, this carrot looked like it had been picked weeks ago. It had lost any crispness, and I could easily bend it back and forth without it snapping like it was some odd rubber object.
Another plus in the produce department, HelloFresh sources most of its ingredients locally. Perusing the "Nutritional Info" insert, I see that almost all ingredients came from somewhere in the USA. I like this for two reasons – 1) I'm all about supporting American farms, ranches, and fisheries, and 2) it means ingredients are that much fresher.
Overall Take
HelloFresh is one of the most affordable meal delivery kits on the market, offering consumers nutritionally balanced, creative recipes from beloved celebrity chefs to help home cooks around the world get out of their culinary ruts. While we personally wish HelloFresh would cut out processed ingredients, there's a lot the service does right: interesting, approachable recipes, eco-friendly packaging, health-conscious nutrition, and plans that cater to personal preferences ("Quick", "Fit", and "Variety"). Overall, this is a service we would order again.
Want to give it a try? Read all HelloFresh reviews and see the latest pricing.