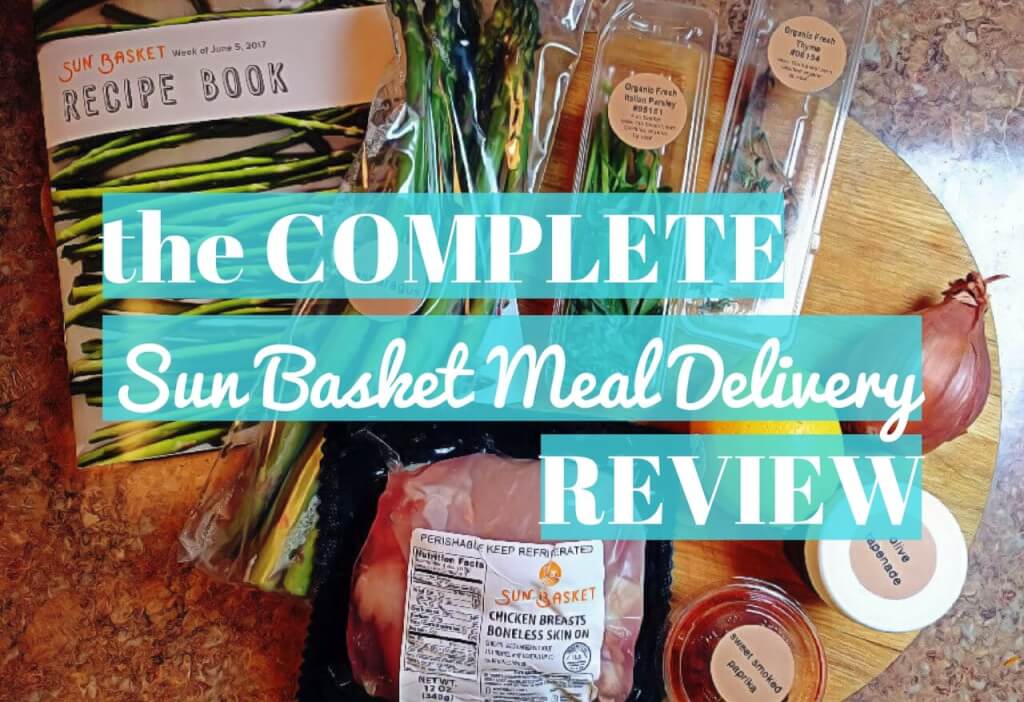 Brief Company History
Adam Zbar might seem an unlikely fit as the co-founder and CEO of San Francisco start-up, Sun Basket. After all, Zbar graduated with a degree in economics, then worked as a McKinsey consultant before getting into the tech space. However, his busy and fruitful career became the inspiration for his most recent venture. A working professional, he realized how difficult it was to juggle a career with a healthy lifestyle. Anyone who works long hours knows how tough it is to plan and execute nutritious meals. In 2014, Zbar launched Sun Basket with the idea of delivering delicious, organic, and healthy meals straight to subscribers' doorsteps. Not a chef himself, he enlisted the aid of renown chef Justine Kelly, known for her previous work at Iron Chef and Slanted Door. The duo shared a complementary skill set that has proven successful. Since the initial launch, the company has grown a reported 20% a week and just scooped up a $9.2 million investment from Unilever. When we spoke with customer service, the friendly agent told us the company had recently doubled its number of employees and moved into a new office space. It appears Sun Basket is poised for tremendous growth in the expanding food delivery industry.
We waited with eager anticipation for this meal kit because it was one that checked all the boxes – paleo, organic, and sustainably sourced. Curious what we thought? Keep reading!
Ordering Sun Basket and Pricing
Sun Basket offers two basic plans – the Classic Menu, which delivers 2 or 4 servings of 3 recipes per week and the new Family Menu, which has four servings of 2 or 4 recipes per week. The Classic Menu costs $11.49 per meal ($68.94 or $137.88 a box), while the Family Menu rings up at $9.99 per serving ($79.92 or $159.84 a box). So far, this is the most affordable organic meal delivery kit we've come across. By comparison, rival organic company Green Chef has a vegetarian plan priced at $10.49 per serving, but all its other plans are priced $11.99 per meal and up. Shipping costs $5.99 but is waived with your first order. Get an additional discount on your first order here.
Each week, you select meals from 11 options – ten dinner entrees and two breakfasts that count as a single meal. The menu features three "Chef's Choice" recipes along with an assortment of paleo, vegetarian, and gluten-free options. If you're trying to stick to a particular diet, like we are, Sun Basket makes it easy!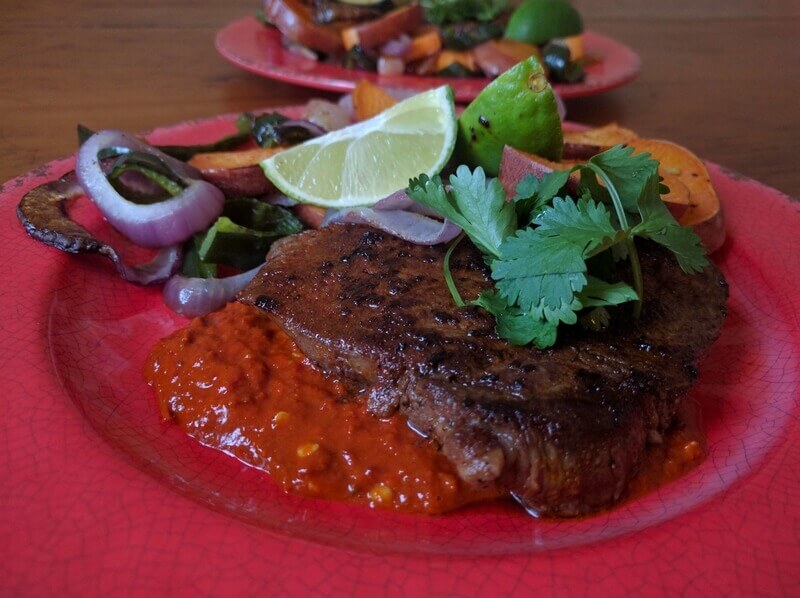 Sun Basket Delivery and Packaging
Sun Basket kits are delivered on Mondays, Tuesdays, and Wednesdays by FedEx delivery trucks; the time of delivery will depend on the driver's regular route. Thanks to Sun Basket's packaging, your ingredients will be okay even if your package is dropped off at your doorstep and you don't stumble in from work until after sunset. Need to pause your delivery or make a change? No problem! The Weekly cut-off is the Thursday before delivery at 3 p.m. ET. Currently, Sun Basket ships to every state except for Alaska, Hawaii, Montana, and select areas of New Mexico. Our package was shipped on a Monday from a shipping center in New Jersey, arriving at our doorstep in Maine on Wednesday.
As with most meal delivery kits, Sun Basket packaging is 100% recyclable – from the plastic containers to the ice packs to the box itself. We were excited to unpack this beautifully designed box which screamed "FRESH" with its depictions of farms, roadside stands, and fishermen. As we unloaded the box, we came across the Sun Basket Recipe Book – a glossy magazine-looking publication containing all the Sun Basket recipes for the week (even those we didn't order). Under a layer of insulation, wedged between still-frozen ice blocks were three bags containing the separate ingredients needed for each meal. Below a cardboard divider and additional ice packs were the week's meats – chicken, steak, and ground turkey. Sun Basket uses recycled PET (or plastic bottles that would otherwise be destined for the landfill) for its fluffy insulation and ice packs made from 98% water and 2% non-GMO cotton. The packaging kept the ingredients fresh and cold. However, there was one minor glitch with the spice packaging. Of the recipes we ordered, two of the three had spice explosions. The spices came in those little flimsy plastic containers that a pizza place might send with to-go orders to hold the red pepper flakes and parmesan. Those containers aren't sturdy, so it seems that some pressure on the sides of the container caused the lids to pop off, dusting the inside of the paper bag, and all the other ingredients with paprika, sumac, and chili spice blend. I tried to recover what I could but was disappointed that we lost some of the crucial flavorings for these dishes.
Cooking with Sun Basket
Recipes
We ordered the classic plan for two and received the following three meals:
Spicy chipotle turkey chili with jicama-radish salad
Grilled steaks with roasted poblanos and New Mexican chile salsa
Chicken breasts with asparagus and olive tapenade
My favorite meal was the grilled steak – talk about delicious! The hubs loved the chicken breasts with the olive tapenade because of the fresh lemon on top. Here are more detailed thoughts about our Sun Basket Experience:
Ease of Prep
We came in from a long weekend of hiking Maine's beautiful Mt. Katahdin and couldn't wait to dive into our Sun Basket meal kit. The turkey chili sounded hearty and filling after our weekend adventures, so I jumped into making it. The recipe was supposed to take about 30-40 minutes to prep, but I found it took much longer to get the chili to cook down to the right thickness. In all, I think this took me around 50 minutes to get on the table. The other two recipes were less time-consuming but still took longer to fix than the instructions indicated. These took just over 30 minutes each to prepare. Overall, I felt like Sun Basket did it's best to make things easy to prep. For example, all dishes only required two kitchen tools (bowls, pots, pans), which meant our kitchen wasn't a total disaster at the end of cooking. Plus, they were nice to pre-cut the jicama for the salad, which meant one less thing to do. I noticed that Sun Basket typically offers at least one 20-minute meal per week. So, if you don't have hours to spend in the kitchen each week, try to stick to some of the service's simpler meals.
Freshness of Ingredients
One of my favorite things about Sun Basket is that everything is organic! In an ideal world, I would only eat organic food. However, when you live in a small town where organic food is a luxury, sticking to an organic diet is tricky. Sun Basket's ingredients all seemed fresh and tasted great. My only complaint is the spice packaging, which could use some improvement.
Serving Size
Sun Basket's portion sizes were spot on for our first two meals – the turkey chili and the steak. In fact, I think if we hadn't spent the weekend running up mountains and canoeing, I might have been able to save some of these meals for leftovers. But, I was ravenous from exercising, and the food was delicious, so I ate every last bite. The chicken with asparagus and olive tapenade was the perfect portion for me, but the hubs said he was still hungry after licking his plate clean. I found him rustling through the pantry looking for a second dinner a few hours later.
Nutrition
All the recipes are analyzed for basic nutrition information (calories, protein, fiber, added sugar, carbs) which you can review before selecting your menu for the week. Since we were on the Paleo plan, the recipes were high in protein (between 32 and 39 grams) and low in carbohydrates (between 13 grams and 53 grams). My favorite part was that these recipes all had zero added sugar, which is one of the most important things we look for in food. It's so unnecessary to add sugar to ingredients that naturally taste delicious! If you're looking for a health-conscious meal box, Sun Basket has incredible menu selections.
Overall Take
Most affordable organic meal delivery option on the market, with a fantastic menu for paleo eaters.